Sambuca
Introduction
Varieties of Sambuca
How to drink/serve Sambuca
Popular Brands
Sambuca Trivia
Guest Column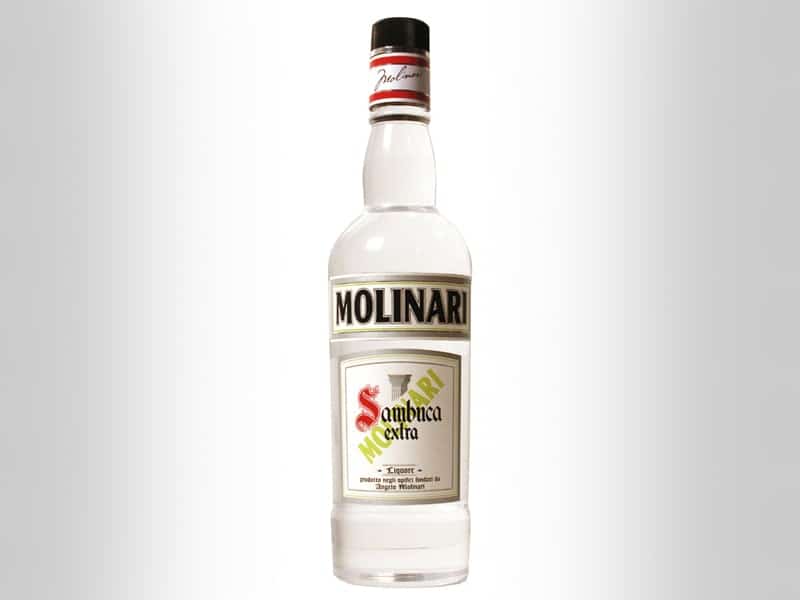 Introduction
Sambuca is an Italian anise-flavoured, usually colourless, liqueur. Like other Anise-flavoured liqueurs, the cloudy effect is sometimes observed when combined with water.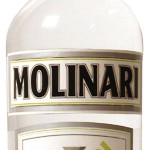 Sambuca is flavoured with essential oils obtained from anise, star anise, liquorice and other spices. It also contains elderflowers. The oils are added to pure alcohol, a concentrated solution of sugar, and other flavouring. It is commonly bottled at 42% alcohol by volume.
The Molinari company states that the name Sambuca comes from an Arabic word: "Zammut". This was the name of an anise-flavoured drink that arrived to the port of Civitavecchia by ships coming from the East. The Oxford English Dictionary states, however, that the term comes from the Latin word sambucus, meaning "elderberry". The first commercial version of such a drink started at the end of 1800 in Civitavecchia, where Luigi Manzi sold Sambuca Manzi. In 1945, soon after the end of Second World War, commendatore Angelo Molinari started producing Sambuca Extra Molinari, which helped popularise Sambuca throughout Italy. Read here our interview with Mario Molinari.
Varieties of Sambuca
Its most common variety is often referred to as white sambuca to differentiate it from other varieties that are deep blue in colour (black sambuca) or bright red (red sambuca).
White Sambuca – This is the most common & authentic variety made using anise, liquorice, & white elder flowers.
Black Sambuca – Black Sambuca is made using the fruit of the Witch (Black) Elder Bush & Liquorice. It has a higher alcohol content than most anisettes, yet a less sugary taste. The black colour comes from the witch elderberries.
Red Sambuca – It is made using the Red elderberries, the colour & flavour comes from the berries.
How to drink/serve Sambuca
Neat: Sambuca can be served neat, slightly chilled.
On the rocks: Sambuca can be served with ice, or by adding some coffee beans as ornament. The ice exalts the flavours and changes the colour of the drink from transparent to dense white.
In coffee: Sambuca can be added to coffee as a sweetener instead of sugar. The mixed drink in Italian is called caffè corretto or "corrected coffee", though more commonly caffè corretto refers to grappa and coffee.
On fire: Sambuca can be served in a shot glass and then set on fire for a second or two, in order to increase the flavour. Another alternative is known as "Gas Chambers", which is almost the same, but here the fumes are caught in a glass and after the shot is taken the fumes are sucked up through a straw. It's called the "Flaming sambuca"
In Cocktails: Aside from being served straight, Sambuca is also used as a mixer for in some popular cocktails such as Flaming Lamborghini,B-53, Bumble Bee, Slippery Nipple and Lumberjack. Read here Tulleeho's interview with Gegam Kazarian, Molinari Brand Ambassador.
Popular Brands
Averna
Hiram walker
Lazzaroni
Luxardo
Molinari
Romana
Sambulla
Sambuca Di Amore
Opal Nera
Vaccari
Brands available in India
Cesare
Romana
Molinari
Luxardo
Vaccari
Trivia
In Italy, it is common to serve neat Sambuca with some floating coffee beans dropped on it: it is called Sambuca con mosca (literally, "Sambuca with flies"). The beans are there as an ornament, but they can be chewed to exalt the taste of anise. The 3 coffee beans signify health, happiness and prosperity. The number 3 is often considered lucky in Italy.
There are lemons and there are lemons, and the ones which go into Limoncello di Capri (LdC) are only from Sorrento, which gives LdC the right to state "Limoni di Sorrento I.G.P." on their labels. It does come as a surprise to hear Mario Molinari tell us that 80% of Limoncello's made in Italy are …
In conversation with famed mixologist, Gegam Kazarian from Armenia who started his career studying biochemistry in Yerevan, and had a passion for bartending. How did you get into the field?The very first drink I made was when I was 5 years old, at my grandfather's house, made with fresh cherries, sugar and water in a …