Liqueurs
Introduction
Types /Categories of Liqueurs
How to serve/drink Liqueurs
Trivia
Cocktails
Guest Column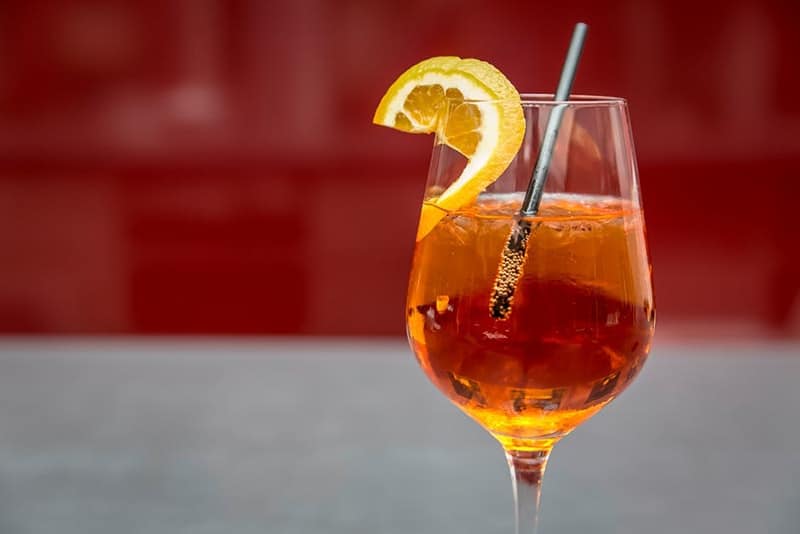 Introduction
Liqueurs are sweetened alcoholic spirits that are either flavoured with fruits, herbs, nuts or spices. Liqueurs have a spirit base and are sweet in nature. They are popularly served as digestifs after a meal. The Name 'Liqueur' originated from Latin word Liquifacere meaning "to dissolve".
Liqueurs date back centuries and are historical descendants of herbal medicines. Made In Italy as long back as 13th century AD. Recipes for making digestive liqueurs have been found in Egyptian tombs and even the scrolls from classical Greece describe them as stomach-soothing alcoholic drinks. Post evolution of distillation monastic orders made many drinks with spirits and other ingredients for remedial purposes for e.g. Chartreuse, Benedictine etc.
Types / Categories of Liqueurs
Liqueurs can be grouped into four broad categories by the type of ingredients that is used to flavour them.
Cream Liqueurs: A cream liqueur is a liqueur that includes dairy cream among its ingredients. They incorporate a flavorful spirit as their base.'Crème Liqueurs' should not be confused with 'Cream Liqueurs'. A crème liqueur is a liqueur that has a great deal of additional sugar added to the point that it has a near syrup consistency. Crème liqueurs include no cream in their ingredients. Crème in this case refers to the consistency.Popular Cream Liqueur Brands

Baileys Irish Cream :Baileys Irish Cream is a unique marriage of fresh dairy cream, Irish whiskey, finest spirits and natural flavours .The brand was launched in 1974. Baileys is the biggest selling brand in the Liqueurs category.
Amarula: The marula fruit is the main raw material for the production of Amarula cream liqueur. Unlike any other cream liqueur, Amarula is not made from a whisky or brandy base. The marula fruit is distilled to produce a fruit spirit base.The Marula tree is found only on Sub-Saharan plains in Africa,the tree grows only in the wild & the fruits are available for just a few weeks of the year.The fruit is roughly the size of small plums, oval in shape with a deep yellow peel. Its white flesh has citrus flavours with a creamy & nutty taste.
Sheridan's : Sheridan's is a liqueur first introduced in 1994. It is produced in Dublin by Thomas Sheridan & Sons. It is uniquely bottled, consisting of two separate sections, separated by glass, but fused together. One section is filled with a black liqueur, consisting of coffee and whiskey flavors, the other is filled with a white liqueur of milk white chocolate.When pouring into a lowball glass, the white liqueur should be gently floated on top of the black liqueur.

Herbal Liqueurs : Herbal liqueurs have some of the closest links to the medical origins of these drinks.
Popular Herbal Liqueur brands

Chatreuse: Chatreuse is a cognac based French herb liqueur.It was first made by Carthusian monks in their monastery in Chatreuse in 1605.Today the monks produce three products from complex & very secret recipes of herbs,roots & spices. All Chatreuse brands are natural –no artificial colouring is used & spend several years in cask.
Benedictine : In 1510, the Benedictine monk Don Bernardo Vincelli created the recipe for this French liqueur, which calls for 27 plants and spices. The three main ingredients are Angelica, Hyssop and Lemon Balm.There are only three people on earth who know the complete recipe for making the spirit. Benedictine is aged for up to 17 months before bottling.
Drambuie :Drambuie is a Scottish liqueur. The word 'Drambuie' means "the drink that satisfies" in Gaelic, "An dram buidheach". Drambuie is a blend of Scotch whisky, spices, heather honey and herbs. Origins of Drambuie date back to 1764. It is based on a secret recipe, which was specially made for Prince Charles Stuart. It was first produced at The Broadford Hotel on the Isle of Skye. In 1909 production was taken to Edinburgh where it is being made till date.Drambuie is a blend of aged Scotch whisky, heather honey, spices and herbs. Its bright deep golden in color & has aromas of aged malt whisky, flowers, herbs and honey. It's voluptuous and full-bodied & can be compared to 12-year-old Single Malt.Drambuie is available in two variants:

Drambuie Classic: Blend of malt whiskies is used. It has predominant flavor of Herbs, Spices and Heather Honey. Its sweeter than Drambuie 15
Drambuie 15: Its made using the Blend of 15-year-old Speyside malts. Along with classic flavors it has a Citrus Tinge.

Jagermeister: Jägermeister is a German herbal liqueur having 35% alcohol by volume. It was launched in Germany in 1935 and over the years has become an iconic party drink. Curt Mast, the original distiller of Jägermeister and son of the founder Wilhelm, was an enthusiastic hunter.The name when literally translated means "master of hunters."In Germany its drunk mainly as a digestif. The company recommends that Jägermeister be kept on ice and served cold, and suggests that it is best drunk as a Cold Shot (at -18C).The Jagermeister recipe is a 500 year old recipe. Its made of 56 different herbs, fruit, roots and spices including citrus peel, licorice, anise, poppy seeds, saffron, ginger, juniper berries, and ginseng. These ingredients are ground, then steeped in water and alcohol for 2–3 days. Afterwards, this mixture is filtered and stored in oak barrels for about a year. When a year has passed, the liqueur is filtered again, then mixed with sugar, caramel, alcohol, and water. It is filtered one last time and then bottled.

Spice & Nut Liqueurs:These liqueurs are made using flavors that are usually derived from spices & nuts. The base for these liqueurs is usually a fruit concentrate or spirits such as Cognac, Rum, Whisky & Kirsch. The marzipan-like aroma of seeds & nuts is the major flavour driver in many Nut liqueurs.Popular Spice & Nut Liqueur Brands:

Kahlua: Kahlua originally produced in 1936 in Veracruz, Mexico is a coffee based liqueur made from 100 percent Arabica coffee beans. The Kahlua range is ever growing – from flavoured liqueurs ,such as hazelnut, mocha, french vanilla, Especial and midnight to pre-mixed cocktails and ready-to-drink.
Tia Maria: Tia Maria is a blend of coffee and vanilla, which is infused with Jamaican rum.
Amaretto: The Amaretto family of liqueurs is based on bitter almond oil as well as a range of other botanicals macerated in neutral alcohol.
Frangelico: Frangelico is a brand of Hazelnut and herb & spices-flavored liqueur (coloured with caramel coloring), which is produced in Canale, Italy. Frangelico can be used to make many cocktails, such as the Hazelnut Martini, the Frangelico Colada, and Frangelico and Cranberry Juice. It can also be served simply on ice, with soda water, or with coffee.According to the manufacturer, the name of the liqueur is based on a legend of a hermit named Fra Angelico who created unique recipes for liqueurs.
Malibu: Malibu original coconut liqueur is based on rectified Barbados rum blended with natural coconut extract & cane sugar. The West Indies Rum distillery began producing Malibu rum liqueur on the island of Barbados, where it remains today. Malibu have also created various brand extensions by blending the original rum base with other flavours such as mango, passion fruit ,banana, citrus fruits, melon & pineapple.

Fruit Liqueurs: Fruit liqueurs are the beautiful culmination of a maceration process that lasts for up to four months, capturing the peak of fragrance for these delicious infusions. Following maceration and a slight press, and sugar to reduce alcohol content, the final product is as natural as the original fruits themselves. All manner of fruits are used to produce liqueurs, though the biggest sub set are those based on citrus fruits.

Popular Fruit Liqueur brands are:

Curacao: These started in Holland in the 17th century when peel from the orange trees on the Caribbean island of Curacao began to be used. Curacao liqueur is traditionally made from bitter orange peel.
Triple sec: Triple sec is a distilled curacao that exclusively uses  sweet orange peel for the flavouring. Today, triple sec is a segment of spirits, generally referring to orange liqueurs.
Grand Marnier: This is the most complex of the orange based liqueurs.
Limoncello: Limoncello is an Italian lemon liqueur mainly produced in Southern Italy. It is also produced in Puglia, Sicily, Sardinia, Menton in France, and the Maltese island of Gozo. Even though there is debate about the exact origin of the drink, it is at least one hundred years old. Limoncello is the second most popular liqueur in Italy. It happens to be a popular ingredient in cocktails and imparts a strong lemon flavor without the sourness or bitterness of pure lemon juice.
Cointreau: Cointreau is an orange liqueur made with natural sweet and bitter orange peels. To produce Cointreau, sweet orange peels from Spain & bitter orange peels from the Caribbean are sun dried before being macerated & distilled in copper pot stills. Cointreau's aromas come from the 100 percent natural orange peels. Cointreau is 40% alcohol by volume & dryer (less sweet) than a triple sec.In 1875, Edouard Cointreau created 'Triple Sec' This new brand was 3 times more flavoursome and was much less sweeter than other orange liqueurs. Hence it was called Triple sec. The name of the brand, 'Triple Sec', could not be copyrighted since the words were two separate words. Hence any one could use the term 'Triple Sec'. Many poor copies appeared on many markets. In the early 1900's Cointreau Frères Company decided to give a new name to its brand: just Cointreau', This made the product one of its kind. But Cointreau decided to keep the name Triple Sec on the label. In the 1960's, It was renamed to just Cointreau. Cointreau is at the heart of more than 350 international cocktail recipes & the most popular ones being the Cosmopolitan, Side car, Margarita, White lady & Kamikaze.
How to serve/drink Liqueurs
There is no specific law that determines how to drink Liqueurs . However sometimes it's nice to have a glass that increases the presentation, especially when serving others. The smell is a big part of taste. It can affect your whole Liqueur experience in drastic ways.
Straight up: Liqueurs can be served on their own, over ice, with soda,water or tonic, or sometime even as ice-cold shots. You can also blend liqueurs with a mixer of your choice for a longer drink.
In Food: Can be served by pouring over Ice-creams, meringues, in trifles, sorbets and jellies.
In Cocktails: Liqueurs have wide applications in cocktail making. If you explore the
index of cocktail recipes you will find many of them use liqueurs or cordials because liqueurs add flavour, taste, aroma & texture to the cocktails & hence liqueurs are a common ingredient in every bar & are also known as the heart of a cocktail . They are popular for their use in some of the most famous cocktails like Cosmopolitan, Side Car, Margarita, Long Island ice tea, B-52, Kamikaze,Mai Tai , Daiquiri, Singapore sling,White lady & the list is long.
Trivia
Baileys is the biggest selling brand in the liqueurs category, selling 6.8 million cases in a year. It accounts for 50 per cent of all exported spirits from Ireland.
The abbreviated D.O.M. on your bottle of Benedictine stands for "DEO OPTIMO MAXIMO" – meaning "To God Most Good Most Great".
Danziger (Goldwasser and Silberwasser) are Herbal Liqueurs with added Gold and Silver Flakes produced in Poland since 1598.
Rock and Rye is a Liqueur made in USA based on rye whiskey and lemon or orange flavouring. It is sold with a lump of candy rock inside the bottle.
Poire Williams is not a Liqueur but a brandy made from the juice of the William Pear!
Southern Comfort is not a Whiskey but an American Liqueur based on Bourbon and Peaches.
COINTREAU is the most awarded orange liqueur with more than 300 awards.
Cointreau is the most copied liqueur in the world – 1000 copies of Cointreau have been registered till date.
Jagermeister goes through 383 quality checks to ensure its iconic taste profile remains the same each time. Only after that its bottled.
When Curt Mast was ready with the iconic recipe of Jagermeister, his next thing was to create a bottle that doesn't break. Hence, he tested hundreds of different bottle designs. He used to throw them from a great height on to the oak floor at his house. The bottle chosen was the one that remained intact.
Jägermeister translates from German to "Hunting Master" and St. Hubertus, whose symbol is the antlered stag, is the patron saint of hunters. The cross on the bottle of Jagermeister image is a reference to the two Christian patron saints of hunters, Saint Hubertus and Saint Eustace, both of whom converted to Christianity after experiencing a vision in which they saw a Christian cross between the antlers of a stag.
From 1970's, Jager has been associated with racing. It has sponsored many European racing teams primarily those who fielded BMW's and Porsche's. Jagermeister's lively orange colour is one of the most commonly recognized in motor sports.
Benedictine Benedictine was first consumed as a medicinal elixir and reviving tonic. It was created in 1510 by a Venetian monk called Dom Bernardo Vincelli who lived at the Abbey of Fecamp in Normandy. It's a rich and intricate blend of 27 plants and spices.  At the end of the late 18th century after the …