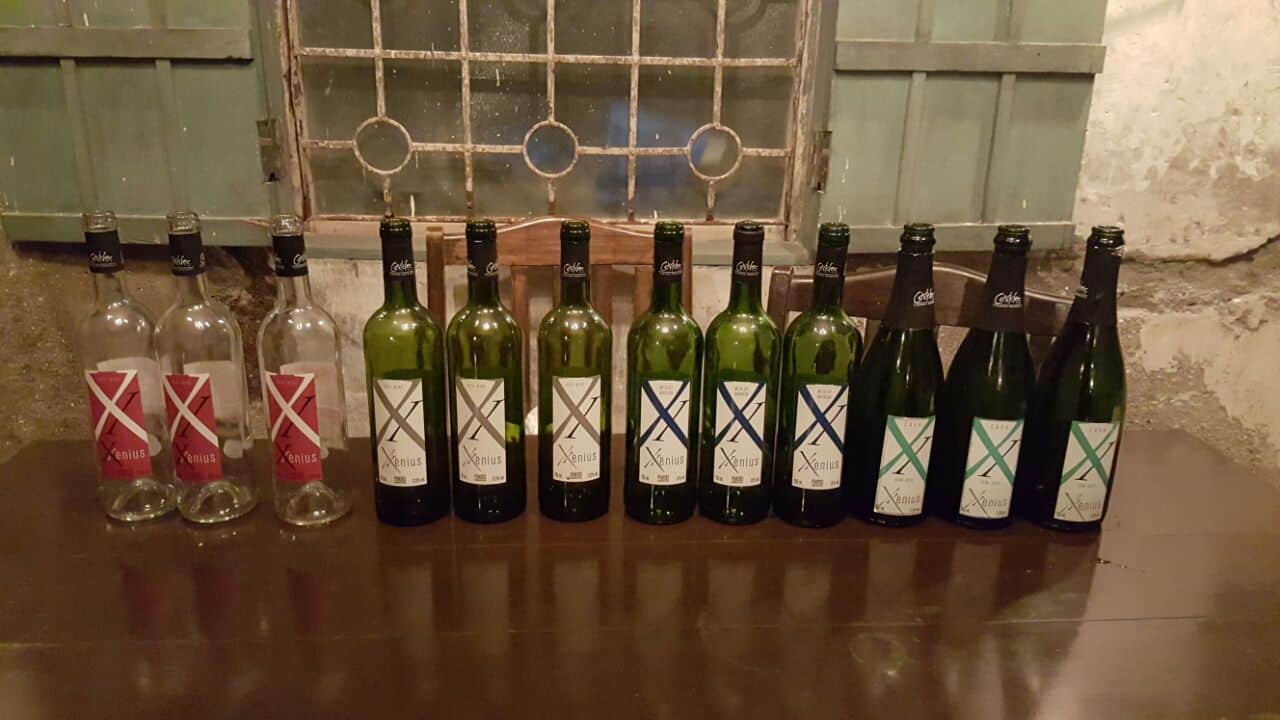 Are you a Messi Fan? Or a FC Barcelona fan? Then you have a reason to rejoice!! Your favorite teams preferred choice of drink to celebrate when they win is right here. Yah you read it right, "preferred drink"… Any guesses?
It's Cava, the iconic Sparkling Wine from Spain. You too can celebrate special days with Cava like your star player does. We're taking a leap of faith here, but we assume that as both belong to Barcelona, there'd be a natural loyalty.
Cava is a Sparkling Wine with a DO (a Spanish Denominación de Origen) status from the Catalonia region in Spain. It can only be called a Cava when it has been made in the "champenoise traditional method", else it has to be known as Sparkling Wine and not Cava. Cava is Spain's answer to Prosecco. About 95% of Cava brands come from the Penedes region. And we are lucky to have with us today Xenius Semi Dry Cava from Penedes.
An evening to remember it was with a few selected people from the industry including importers, retail distributers, chefs and Wine trainers being a part of this exclusive launch event of Xenius Wines and Cava from the Penedes region in Spain at the Pali Village Café, Bandra.
The tasting had been organized by Suprio Bose, The Trade Commissioner of Catalonia, Maria Jovells and Richard Gill from Covides Vineyards and Wineries and Sachin Rane of Ixora Vineyards, who are going to import and distribute Xenius in India.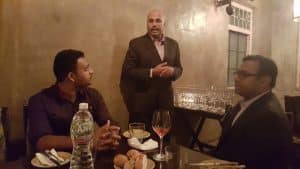 The evening started off with a welcome drink, the Xenius Rose Wine which is from the Penedes D.O. region. Fresh, fruity and rounded is how you can describe this light strawberry coloured wine. Its made of 100% Tempranillo grapes, which is an indigenous red grape variety from Spain.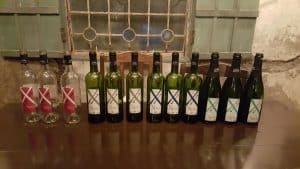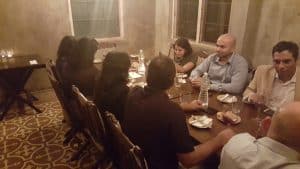 The second wine that was served to us was a blend of Tempranillo and Merlot made out of selected grapes from the Penedes D.O. region. Xenius Barrica was a cherry red colour with ruby on the brim and with hints of spice and smokiness, it was perfectly balanced. Would go well with Chicken Tikka.
Moving on we tasted the Xenius Merlot Barrica D.O. Penedes. It was a young red 100% Merlot with maroon colour. It had a long aftertaste and the tannins were definitely on the higher side compared to the Xenius Barrica. Would go very well with sausages and meats.
Time had arrived for the star of the evening to be popped open. The bottle of Cava was popped open by The Consul General of Spain in India – Mr. Eduardo De Quesada. Xenius Cava is a semi-dry Sparkling with pale yellow colour and a good consistency of tiny bubbles coming straight from bottom to top. It has three grape varietals – Macabeo, Xarel-lo and Parellada that go into making what it is. Slightly sweet and powerfully fruity is how you can describe this Sparkling. Perfect for the Indian palate.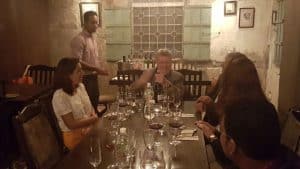 All in all, good easy drinking wines and pocket friendly (priced between 1200 – 1800). We at Tulleeho think its time to open a bottle of Cava at our office to show our support to the region.