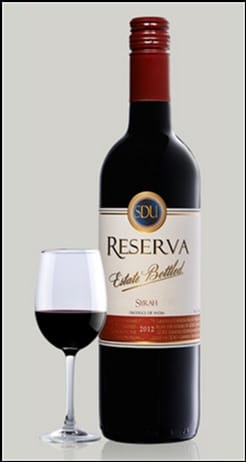 India is fast evolving as a wine consuming market. While some may not agree with the word 'fast', however, change in the wine consumption pattern from the past few years does suggests so. Consumers have moved to appreciating wines and celebrating it at their drink of choice, in an unprecedented manner. What's further commendable is the spill over of consumption at hotels and restaurants to create a positive sale in the retail sector as well.
While this growing consumption has been beneficial for the imported section, our domestic producers have a steadily growing share in the pie too, commendably at various price points. It was long-due and is now justifying the high price tag given their produces' quality.
Recently, my research and work opened an opportunity to interact directly with the denizens behind Indian wineries. Though we may not have any concrete regulations commanding wine-production templates yet, this may have worked well for our local winemakers and viticulturists. Working alongside global wine consultants, the experience gained has certainly helped our domestic production evolve.
A new fashion was noticed along the winemaking spectrum, from bigger wineries to the boutique producers – developing barrel-ageing programs. This is backed up by the constantly increasing production of the 'Reserve' collection (ideally suggesting wines using oak barrels) in their portfolios.
The subject of oak barrels is much broader than just adding oak aromas or rectifying wine making faults. They assist the wine's characteristics reach its full potential. Barrel-aging soften the wine's tannins, bringing a well-rounded mouth-feel. Being porous, it allows controlled amount of oxygen to seep through over a long period of time, which interacts with the chemical components of the wine, developing new aromas and flavours, as well as helps preserve the wine. Elegant tannins present provide roundness and structure. All in all, barrel-aging adds richness and complexity to the wines.
Quality attracts recognition, and this is one way through which our domestic wines are achieving great heights, not just in the Indian market but internationally too. Winning more and more accolades at international wine tastings is a clear sign of the growing quality.
Following are some of the wines listed below that are aged in oak barrels. The duration of ageing is subject to the philosophy of the winery but red wines in India are usually aged from 4 to 18 months.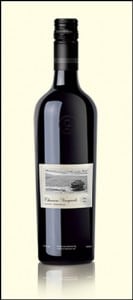 Charosa Reserve Tempranillo 2012
Taming an international grape for the first time is a great achievement and that is precisely what Charosa's winemaker, Ashok Patil has done. Adapting and producing a good quality Tempranillo in the Indian terrior that usually flourishes in Spain is a great accomplishment. A medium bodied wine with a concentration of ripe red fruits such as strawberry and plums as well as notes of leather, tobacco leaves, fresh vegetal characteristics. The use of one year old oak barrels for a period of 12 months provides the wine with perfect integration of fruit characteristics that is not over powered by the oak compounds. A must try!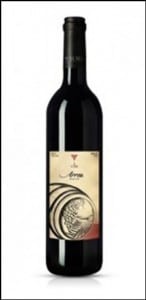 York Arros
The word 'reserve' might not be printed on the label but do not get mistaken! This wine is a blend of Shiraz and Cabernet Sauvignon which goes through both, French and American oak barrel ageing for a period of 12 – 14 months. One of the few wineries that keeps the wine in bottles for almost a year before releasing it in the market to give that extra roundness to this beautiful aromatic full bodied wine. Ripe red fruits with hints of dark chocolate and coffee aromas with well integrated juicy ripe tannins are some of the key characteristics of the well balanced wine.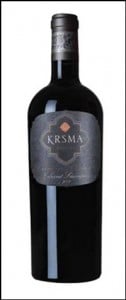 KRSMA Cabernet Sauvignon 2012
Like the much talked about KRSMA Sangiovese, this too has very good integration of ripe fruit tannins with the subtle spiciness of oak. A bouquet of cassis, nutmeg, dark chocolate and ripe dark fruits supplemented by the roundness of the body on the palate makes you want to go for another glass. And then another! The wines are aged for 12 months in French oak barrels before being bottled.
Grover – Zampa Chéne Grand Reserve
Chéne literally means oak and as the name suggests this wine sees French oak barrel ageing for a minimum of 15 months. A full bodied wine made from a blend of Shiraz and Tempranillo that keeps evolving even when decanted. Notes spread across juicy blackcurrant, plum, liquorice, dark chocolate, vanilla, sweet spice coffee and cinnamon accompanied with a well balance structure of tannins, acidity and finish.

Fratelli Sette
Sette is the top end wine produced by Fratelli. Only those grapes are used that are selected by their Italian winemaker Piero Masi from the 250+ acres that are managed by them. A full bodied wine that is a blend of Cabernet Sauvignon, Cabernet Franc and Sangiovese which sees oak ageing in French barrels for a period of 14 months.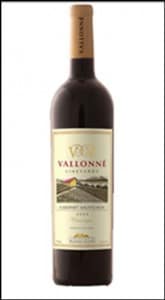 Vallone Cabernet Sauvignon Classique
A concentration of ripe black fruits such as blackberry and blackcurrant dominate the aromatic characteristics of this wine. The palate is well supported by the ripe tannins and good acidity levels integrated by ageing this wine in French oak barrels. The finish has hints of leather and green pepper.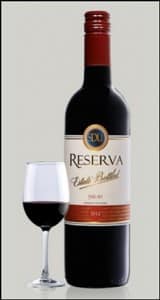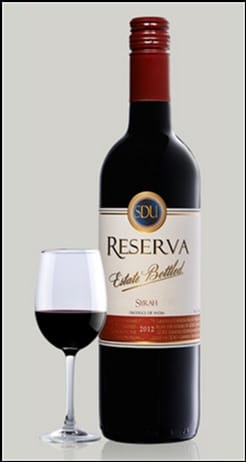 SDU Shiraz
This medium bodied vibrant and rich wine is made from hand-picked grapes of the highest quality under the supervision of their Italian winemaker Andrea Valentinuzzi. Aged in French oak barrels, this wine shows great complexity. Well balanced wine showcasing fruity aromas which are integrated and held together with the spicy notes and smooth tannins.

Sula Rasa
Rasa is the flagship wine by Sula. It was introduced as the wine that would be made only in best vintage year. A full bodied wine that goes through a barrel ageing program showcasing strong fruity characteristics accompanied by sweet spices and integrated sandy tannins.
This article is contributed by Arjun Sachar.