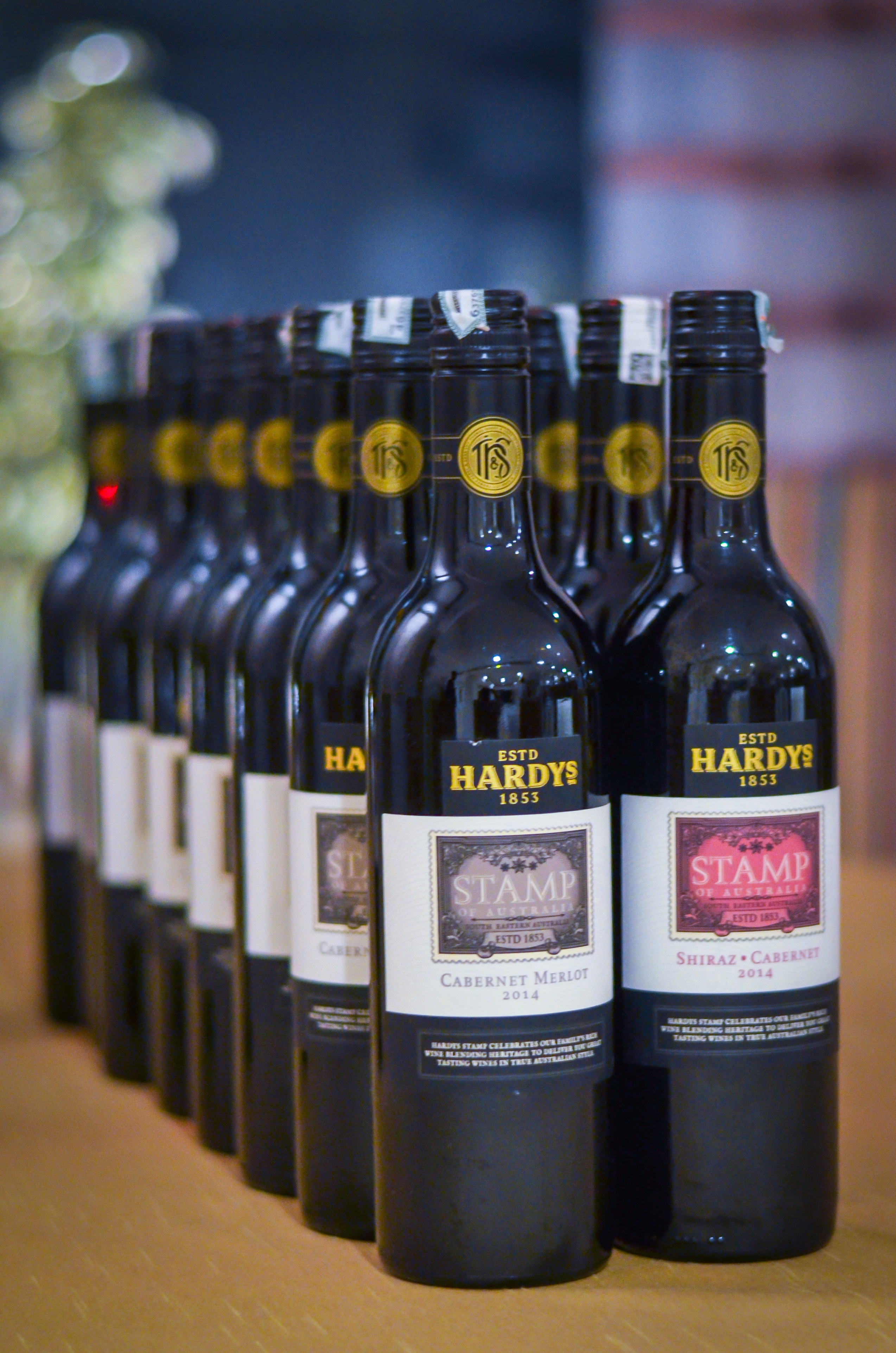 Hardy's is one of the largest producers of wines in Australia. Established in 1854, it's also one of the oldest wine making company's in Australia. Thomas Hardy was the founder of this company and it is the 6th generation, which is currently running the business. We recently tasted Hardy's in New Delhi with William "Bill" Hardy.
Hardy's Riesling Gewürztraminer
Hardy's Riesling Gewürztraminer has a beautiful, off dry taste, which suits our Indian palate, going well with our rich Indian cuisine, especially spicy fish curries. When you taste this wine, it will be off dry on the palate, just a little on the sweeter side with the acidity just perfect to bring the palate alive.
Hardy's Cabernet Merlot
This blend is like marrying fire with water, as Cabernet Sauvignon is a grape, which has great tannins, and Merlot is a very subtle grape, so if these 2 grapes are blended in perfect proportion then you can have a well-balanced wine, which this is. Pairs well with some of our Mughlai dishes, which are very rich, as Cabernet gives an astringent affect to the palate and Merlot smoothens it out. A must try wine.
Hardy's Semillon Chardonnay
A rare blend introduced by Hardy's. Chardonnay is a grape which is nice and fruity and can produce good dry white wines and Semillon is a grape normally for sweet wines and very flavorful. So this blend is the perfect mix of dryness and good acidity and flavors mingled together in a bottle. This wine can be paired with grilled fish with lemon butter garlic or roast chicken with barbeque sauce.
Hardy's Sparkling
This is a nice crisp sparkling wine with balanced acidity and dryness and can be drunk at any point of time in a day. It's a perfect blend of Chardonnay and Pinot Noir, with Chardonnay giving it body and Pinot Noir giving the flavors. Its beautiful creamy texture due to tiny bubbles layers the tongue with the flavor of citrus fruits.
Hardy's Cabernet Shiraz
In Australia there are certain regions, which produce high quality Shiraz, one of these is McLaren Vale, and the Hardy's Cab Shiraz comes from here. This is a powerful red wine, which goes well with heavy meats like tenderloin or lamb. This wine has great tannins and the perfect balance of acidity and dryness with nice aromas of dark fruits like prunes, dark cherries, and with hints of little iron as well, as McLaren Vale has lots of iron in the soil.
By Pankaj Arora