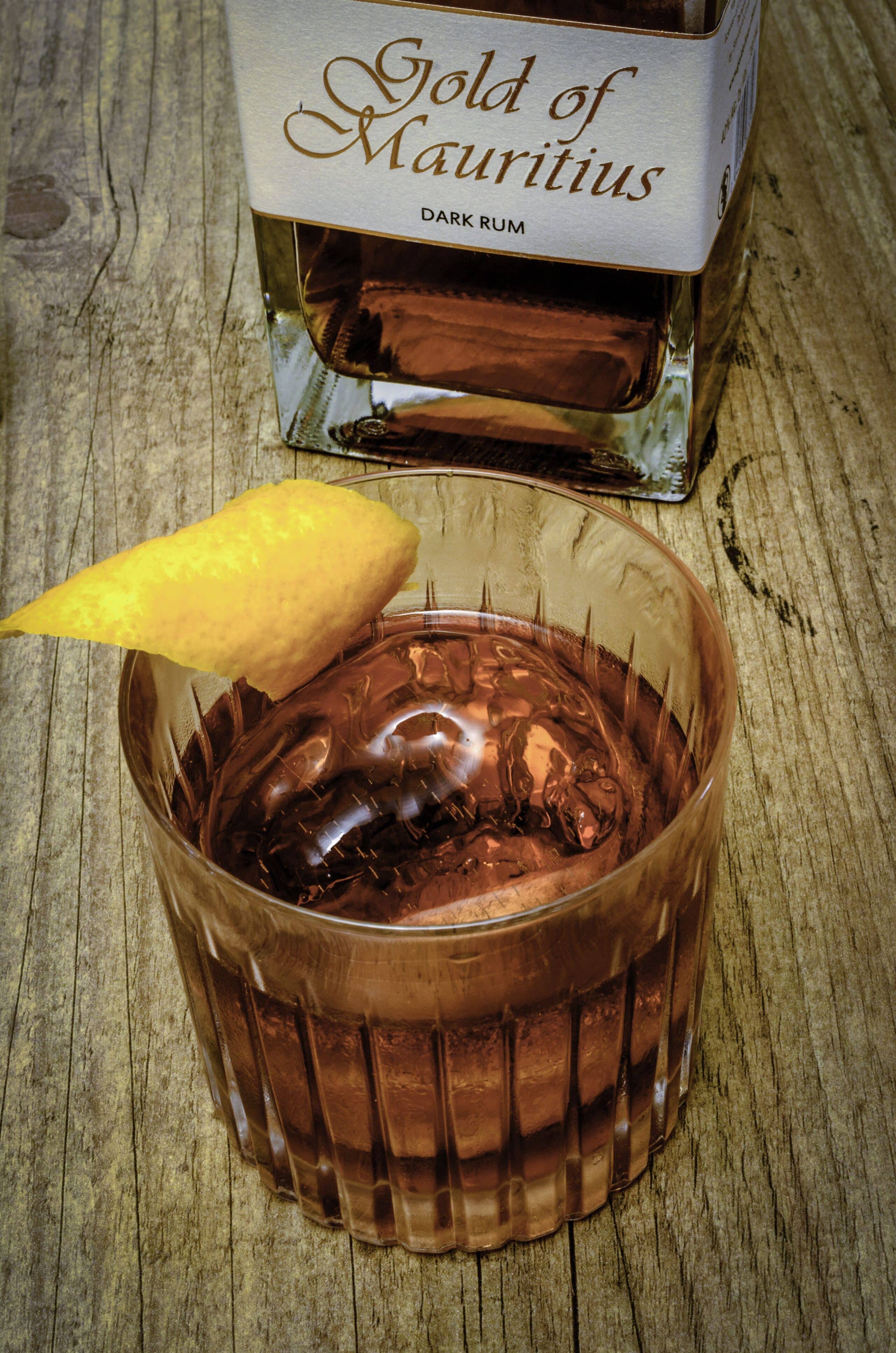 As spirits & cocktails consumers are getting more and more educated about their favorite tipples; as the bartenders are increasingly becoming knowledgeable about the ingredients of their trade, we seem to be seeing an interesting challenge emerging: How to retain one's competitive edge in an environment that is more and more controlled by very strict label definitions. Last year's war of words between Diageo and Jack Daniel's about the legal definition of "Tennessee Whiskey" is an example of how the big boys are increasingly pushing the boundaries of their Geographical Indications' legal definition to keep abreast of the competition. Some even send their product into space for a different aging method – Although probably a PR stunt rather than a future product line.
Rum is one spirit category (read: aged spirits) that seems to be relatively un-scathed with all this G.I. talks at the moment. While there are international guidelines in place (Cachaca, Agricole to name the most famous) they remain relatively few considering the scope of the category, and this is probably why rum remains very vibrant and exciting; but perhaps a bit confusing too!
My journey into rum appreciation has suffered many ups-and-downs; I have sometimes even turned my back on it – a great personal mistake, I may add. It is however a category that arouses a lot of passion and a great deal of "anorak-ism". Please note that I say this out of jealousy; some of these guys know the minutest details about each brands, the range and the country they are made in. An amount of knowledge I initially attributed to the best of the bar world and Scotch lovers, but beware… the Rum Lovers are here…. And if the latest trends highlighted at this year's Tales of the Cocktails are anything to go by, they are here to stay!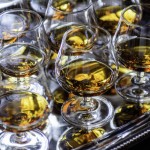 It is because of this relative freedom, that rum has such an array of flavors! From the dry styled Brugal from Dominican Republic, to the dark, slightly bitter & sweet Gosling from Bermuda (or even Old Monk, in India) to the complex, cognac-like French "agricole" of the DOM-TOMs; to the spiced and/or flavored and/or even "engineered" rums, there is bound to be rum for everyone interested enough to find their favorite cane tipple, but it may take a while.
There is however a little island that is currently packing a hefty punch when it comes to quality and quirkiness of its rums… And it is this little island I would like to introduce: Mauritius.
Nestled in the south side of the Indian Ocean and to the East of Madagascar; it is a small paradise that has a long sugar making tradition (They have no less than 15 different types of sugars, each of them with their own organoleptic character). With this sugar-rich heritage comes a long rum making tradition; which has often been overlooked, but it is now finally starting to get the international recognition it deserves. Mauritius is well-poised to gain even more notoriety considering the following points:
First and foremost, around 80% of the cultivable land is covered in sugar cane fields; meaning that it is not short of raw material.
It is one of the few islands in the world, which produces both molasses rum and sugar-cane juice rum; which allows it to boasts an incredible diversity of products. It is no wonder that established fine spirits purveyors such as Berry Brothers and Rudd have developed a liking for its rums.
It boasts six different distilleries on its territory, each with their own character, terroir and production methods. What is even more interesting is that at one point in its relatively short history, Mauritius boasted over 70 different distilleries. Quite a lot for a small island just over 2000 squares kilometers.
Because of the above, I am convinced that Mauritius will grow from strength to strength in the rum world. There is a particular rum that I am very found of – yes, so much so, that I became its global ambassador: Gold of Mauritius.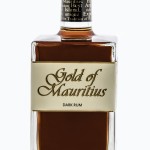 Blended entirely from molasses based rums from the area, and aged in a very specific way, Gold of Mauritius is currently catching the attention of many rums critics across the globe: 91pts at the Ultimate Spirit Challenge 2015, silver medal at the World Spirit Award 2015, gold medal at the Top Rum competition 2014-15, and "best of 2014" at the Flaviar Spirit Community Awards; all of these awards are recognizing the quality and the complexity of this amazing rum!
It is aged entirely in South African "Cape Port" wine barrels… In fact the man behind Gold of Mauritius only uses ex-wine barrels for his various rums, instead of the more usual 2nd hand spirits cask: It adds another dimension to the rum, and a very clear identity. It is this character that is winning the hearts (and the palates) of the judges, the bartenders and the consumers of the world over…
A very sip-worthy rum, it is also an incredibly versatile mixing rum… A fabulous substitute in a classic cocktail such as the Manhattan, as the wood finishing lends itself fabulously well with the vermouth. It has its place in some contemporary cocktails such as the Espresso Martini, where its slightly bittersweet character is a wonderful match to a well-pulled espresso. However it truly shines in in its signature drinks, the "Gold-Fashioned", as the name implies, it is a riff on the classic old-fashioned cocktail. Mixed with 60ml of Gold of Mauritius, 20ml of Tawny Port, 2 white sugar cubes and bitter, the key of this cocktail is in the preparation.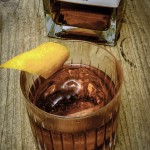 While there are many ways to stir this classic drink, there are two things to remember: Dilution and patience.
First of all, saturate one of the sugar cubes with the bitter of choice (I recommend chocolate bitters) and add the sugar cubes in a nice, weighty double old-fashioned glass. Add the port wine and some ice cubes and stir patiently using a long handled bar-spoon. Stir until the sugar cubes start to dissolve, if you find that this isn't happening fast enough, feel free to crush the sugar with the back of the spoon. Add more ice and 30ml of Gold of Mauritius and stir again for about 10 to 15 seconds and repeat the last step. This procedure, while lengthy, should yield a very chilled Gold-Fashioned properly blended with the other flavors. Finish the drink by lightly squeezing the cleaned peel of an orange, so that its oils will float on the surface of the drink, giving a wonderfully complimentary aroma.
The second way – and the one I favor, as it is slightly quicker and thus more commercially viable in a busy operation is as follow: add all ingredients into a mixing glass with about 15ml of chilled mineral water and stir all ingredients together for about 15 seconds and strain the mixture over a big single chunk of beautiful clear ice, and garnish with the orange peel. Asides from the slightly speedier delivery, there is something mesmerizing about big, clunky, clear ice in your cocktail… It is one more finishing touch to a superb drink! The big advantage is that this type of ice is very slow to melt, and thus the drink is that little more stable.
That being said, a good Gold-Fashioned is a bit like a great cup of coffee… everybody has their very own way of enjoying this cocktail.
With this note, and a Gold-Fashioned in hand, I bid you farewell, and I also take the liberty to remind the rums lover who read this little wrote up that October is the month of the Rumfest, taking place in Berlin, London and Brussels, so I hope to see you there! Best,