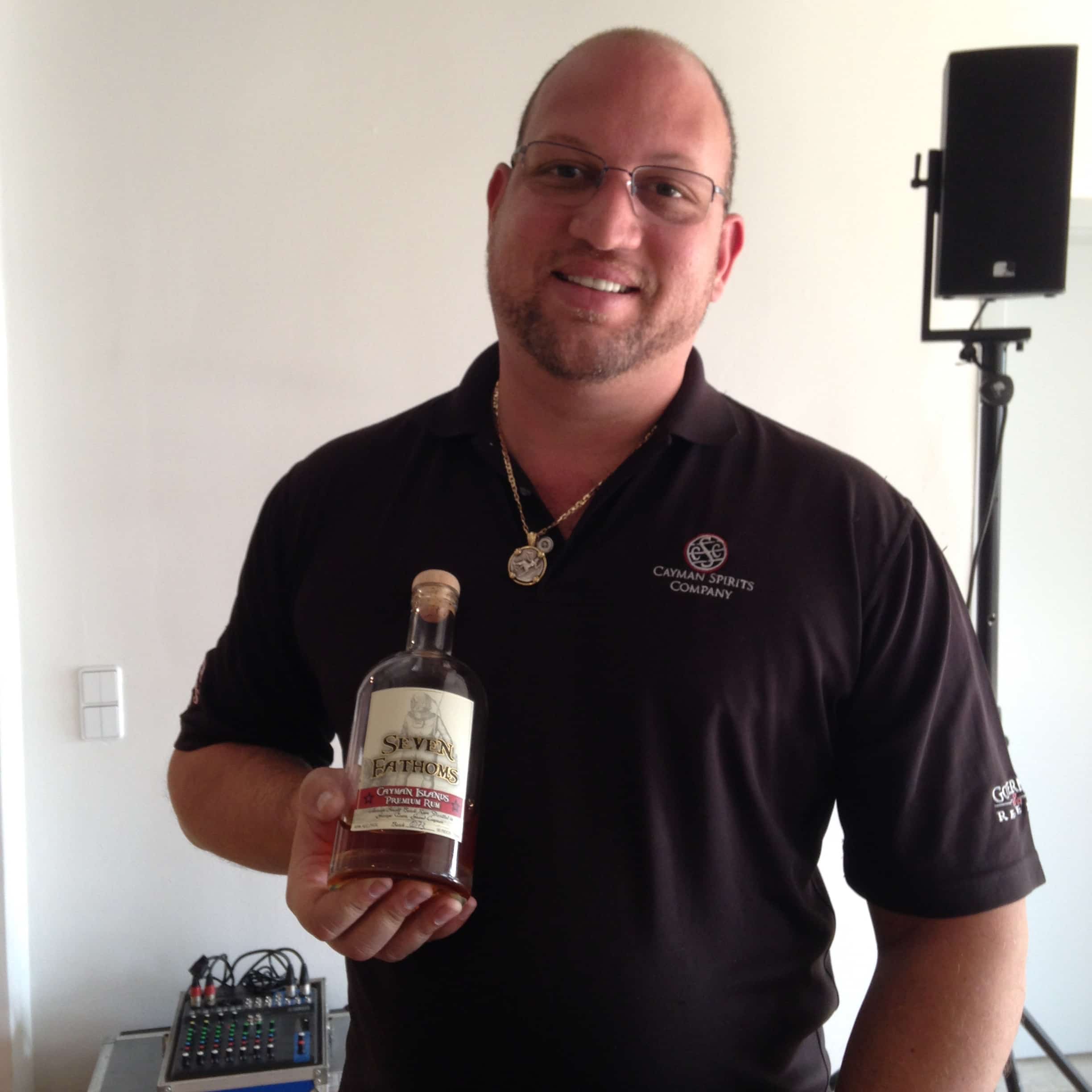 The quest for differentiation takes brand owners to new heights, and even sometimes, to new depths. Seven Fathoms Deep to be exact, as at certain spots in the Caribbean, that's where you'll find oak barrels tethered to the ocean floor filled with rum. "Which is the pirate's favourite letter"? asks Nelson Walker, the co-founder of Seven Fathoms Rum, as he flags of a tasting session I'm attending at the 5th German Rum Fest in Berlin.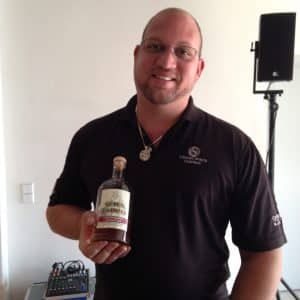 The pirate's favourite letter in case you're still guessing is "C" (get it!). It struck Walker and Nelson, the co-founders of Seven Fathoms, that back in the days, rum used to be transported by sea, and sure enough used to be below decks, and the casks were in a constant state of agitation, with the rum constantly moving around in the barrel, which played a role in developing the character of the liquid. To mimic the same, they began experimenting with aging casks underwater, until a passing diver found out what they were upto, and took a cask back up to the surface. With their secret out, they began their venture in earnest, tethering their casks to the ocean floor, with the barrel agitation by the ocean, helping ensure says Nelson, that 1-3 years underwater is the same as 5 to 7 years on land.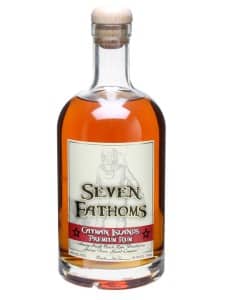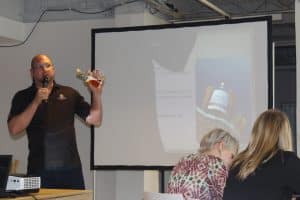 He is also experimenting with aging casks at greater depths, and friendly oceanic research vessels (no doubt paid in rum!) are dropping casks to as low as 20 fathoms. A diving helmet is the big, bold logo you'll see on the bottles, and whether the underwater aging is a marketing gimmick or not, I don't know, but the rum tastes delicious. I ask Nelson, what the equivalents of the Angels share is underwater, "It's ~4% a year" he says. "Lets call it the Mermaid's Share" (in Scotch whisky, the term used is Angels share).