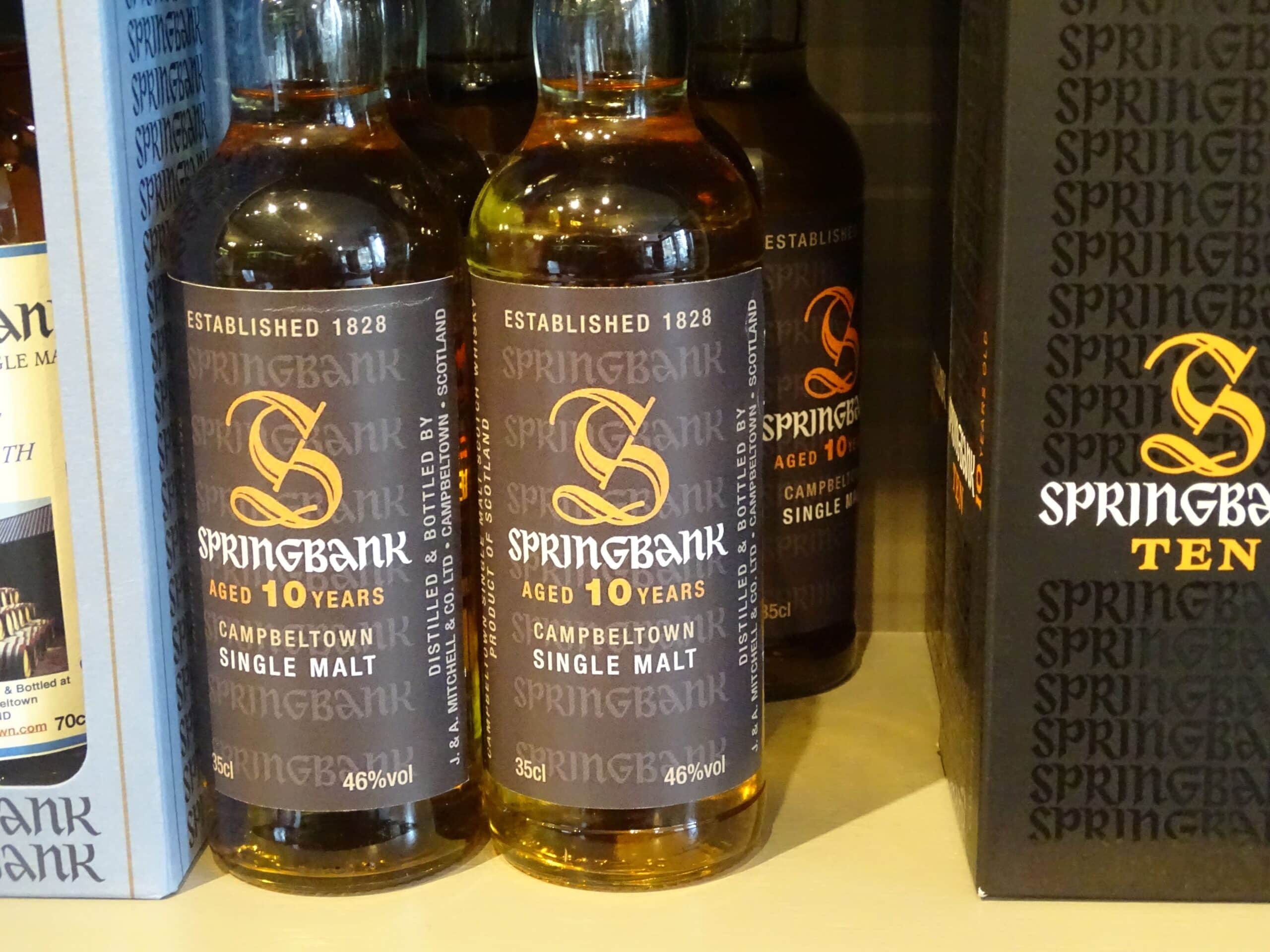 Single Malt and the Beatles
45 years ago when the Beatles broke out, Paul McCartney and his wife Linda left for Scotland to rejuvenate and relive the next phase of their lives. The little town of Campbeltown allowed them to flirt with mother nature, set about writing some of the best post-Beatles songs and live an almost reclusive lifestyle. Some of the people even called them the worst dressed people in the town ! However, when Linda died of cancer, there was a memorial set up, for the love, charity and kindness she shared with the locals. It was the simplicity of the people and the place that left a mark !
Today you ask anyone at Campbeltown along the harbour, which are the places to see,
"weel naethin' much….Linda in the garden (her memorial !), "few auld fellows like me at th' harboor" & Springbank distillery.
Springbank Distillery
A region that could once swagger under the prolific comfort of 34 working distilleries was reduced to two, owing to the economic depression across the Atlantic, supplemented by prohibition era and also some distilleries spoiling the region's reputation by relaxing their quality standards. In the last decade, owners of Springbank restored and reopened Glengyle Distillery, raising the count to three.
There is a reason why the Scotch Whisky Association reinstated Campbeltown as a separate whisky region. Scotch whiskies from this region have a peculiar style, you could picture a hybridised version of Highland and Lowland style Scotch whiskies, a dry pungent smoke with the briny maritime burst. These scotches are individuals in their own right, however some of them have acquired more of a temperament and disposition thanks to the spirit of innovative production lent by the respective distilleries.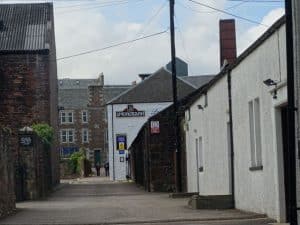 So what is it that made brands like Longrow Red 11 Year old, a delight at the latest World Whisky Awards and a winner in its own category or Springbank 19 Year Old (Master of Malt series), which got the Liquid Gold Award 2014 by Jim Murray's Whisky Bible.
100% On Site production
A visit to Springbank distillery makes you realise that it's perhaps the only unit in Scotland with a production process 100% on site. So in this quaint town of Campbeltown, the distillery happens to be quite busy, with a human touch at each stage. Absolute floor malting, on site bottling plant and even a whisky school. The most fabulous aspect of this distillery is its flirtatious nature with these processes to yield not one but a triplet of single malts, all with a fanfare of distinctive characteristics. So whisky lovers can expect a mix of varied tastes, finishes and body.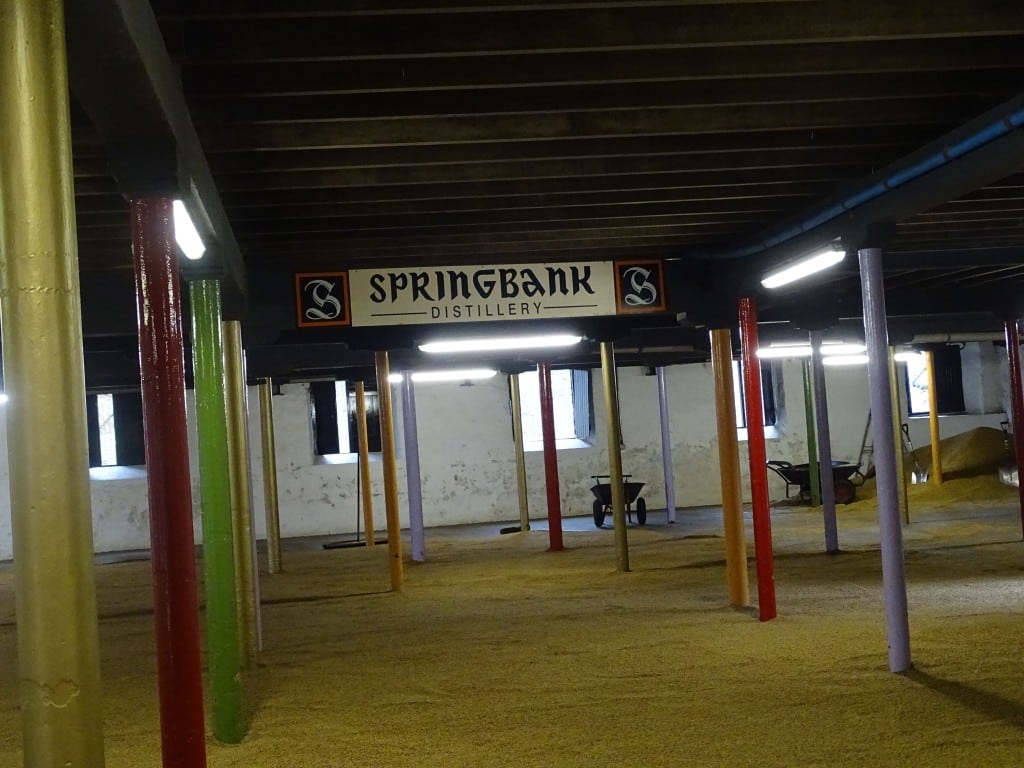 Distilled – Double or Triple?
There is a lot to choose from, a two and a half times distilled, medium peated, Springbank Scotch Whisky, Double distilled, generously peated Longrow, triple distilled and non-peated Hazelburn. You can now put at rest the popular belief and myth that only Irish whiskies are triple distilled, Hazelburn is one of the few peculiarities to the rule.
While the malt from Glengyle distillery, Kilkerran is rather new in its release, most of them even being termed as WIP Sherry or WIP Bourbon, the other two in the region, Glenscotia and Springbank distillery releases can be described as complete antitheses to one another. Springbank, with its marked smoke, brawny character in contrast to Glenscotia's archetype light and grassy nature. Given these differences you cannot negate the aura of the proximity to the sea and hence its wee bit of similarities that come along.
Aside of the whiskies, Campbeltown makes you feel like a lonely traveller at times. The flybe flight I took from Glasgow to Campbeltown had 3 of us in it, giving us the feeling of a private little jet of ours. The landing was smooth except that I realised there is nothing like cabs there !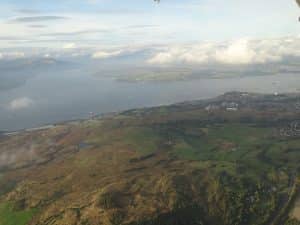 You maybe a lonely traveller, however, the town makes you feel rather special. One of the fellow travellers was gracious enough to drop me to my destination. He and his wife kept cracking jokes on the way, most of which they seemed to be enjoying amongst themselves, I've always wondered, how do people of Campbeltown laugh so much, is it the air, life or something else their smokin' up.