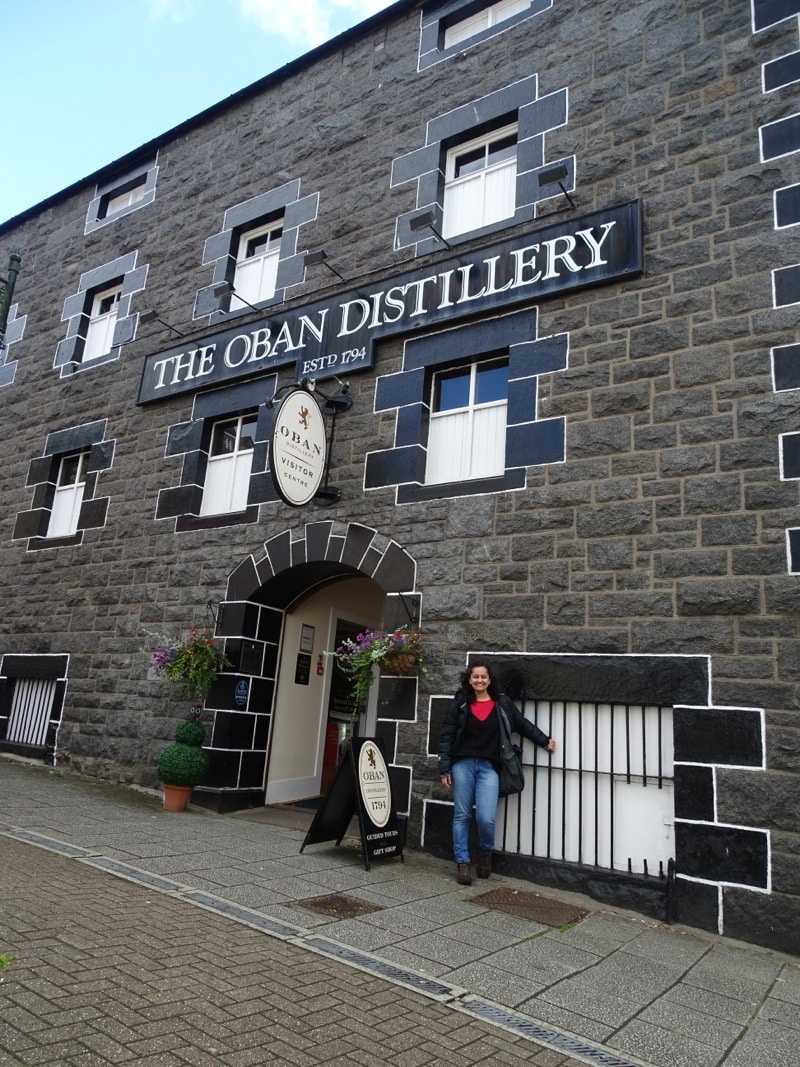 The Distillery that carved out a town!
If you're a distillery architecture romanticist and a lover of the signature pagoda roof top, then you will be alarmed to see what is ahead of you! The Oban distillery is quite an antithesis to anyone's idea of a typical distillery. Ask me… I love the imperial look and the possible unintentional quirk.
Its been on my list of distilleries to visit and i finally made it after a few hours of train journey from Glasgow.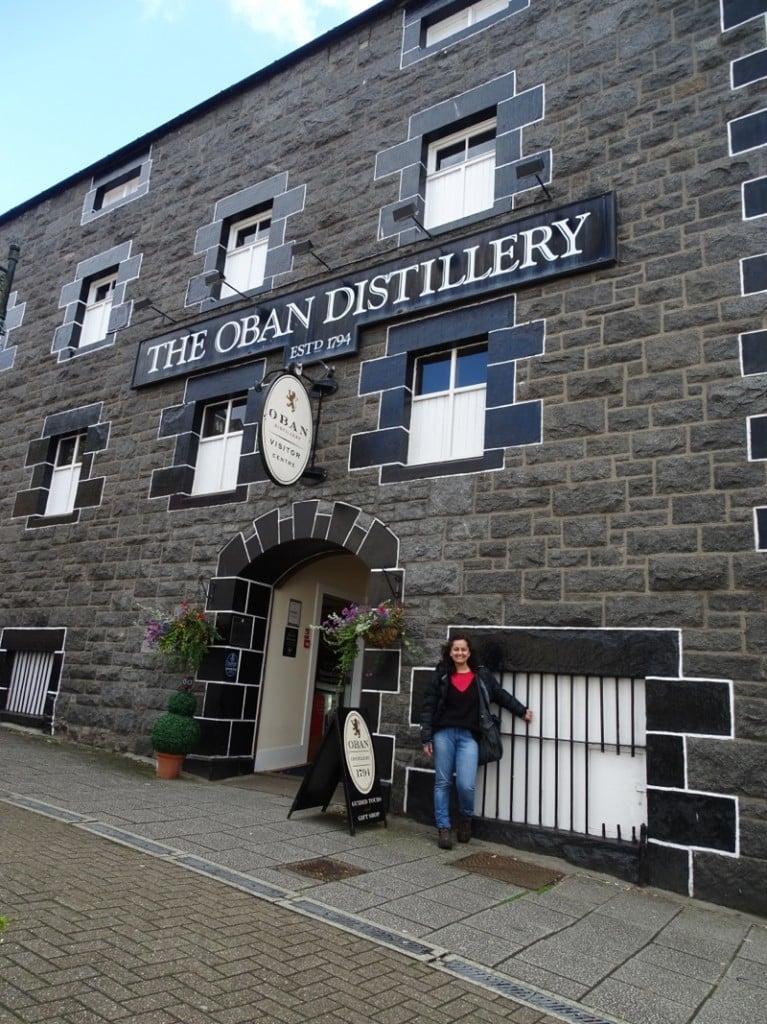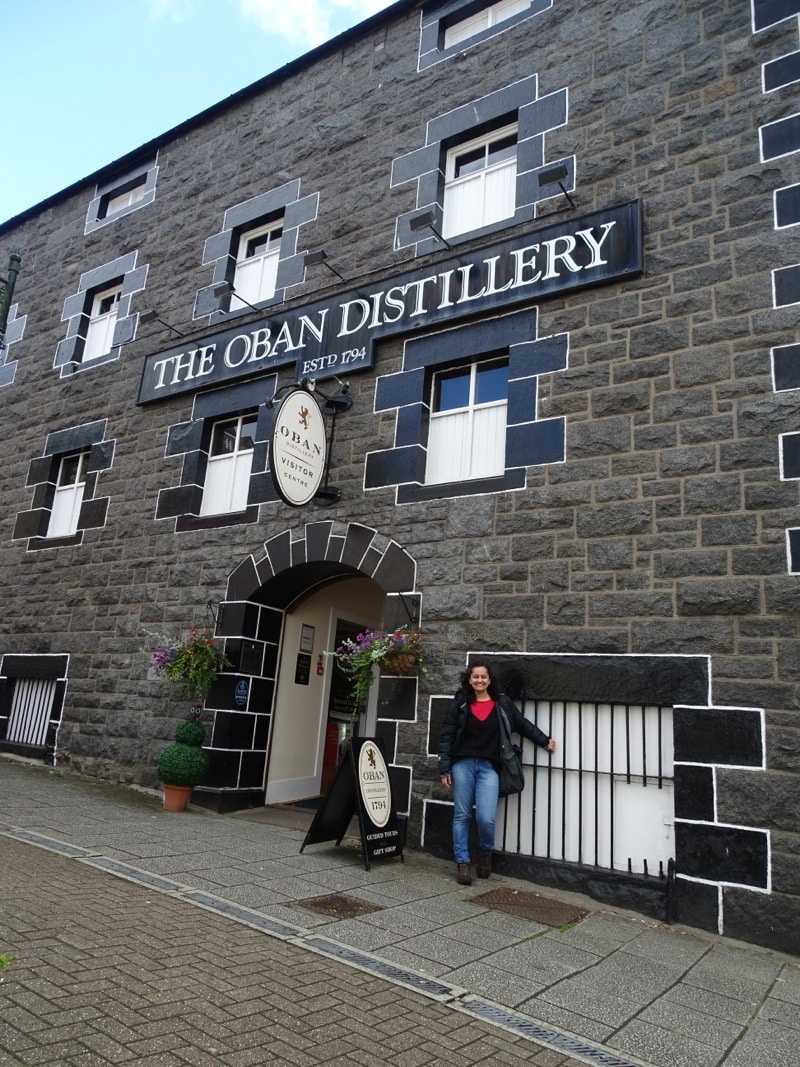 A black and grey big block of stone building with a cave like entrance, it's possible to stand within half a block and not be able to locate it. The fuss to this however is when you watch the distillery from a distance, the McCaig's Tower, a colosseum look alike seems like a tiara adorning the distillery. Phew! finally the misty romance we were looking for.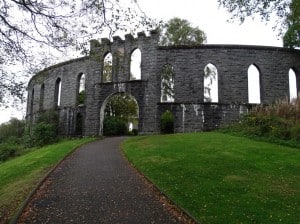 Oban Genesis
The Stevenson brothers created the Oban distillery in 1794. It was the time of flourishing trade, end of the clan era and a climate of opportunities. A town which was once just a fishing port soon became a popular destination, especially with the Victorians travelling on their steam ships from Glasgow. It is said that at one time a trip from Oban to Staffa was priced at 15 shillings and 2 bottles of whisky. I am sure there were a bunch of happy & spirited sailors! Well, what this did was that the town grew up around the distillery. Now Oban is the capital of the west highlands & the distillery is at the heart of this town. Today you can reach Oban by coach courtesy ScotRail, in just 2-3 hours from Edinburgh or Glasgow, or by Air, or better still take a ferry from any of the Islands around.
What makes Oban special
Many close friends often tell me that they quite like Oban, however hardly get to lay their hands on the bottle. A distillery which is mid sized in its production capacity and yet produces a distinctive malt, you've got to be real lucky to get your hands on this one.
Our production tour was short and honey sweet. Oban is very popular for its small pair of stills and one of the longest fermentation processes running into 4 days. Now you may wonder, what's in the prolongation, well it's here that the malt acquires its signature aroma of oranges. The high contact of copper given the stills creates a rich spirit with a lot of character.
On with the Oban tasting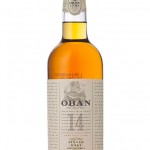 With so much said during the tour, I was like an eager soul ready to taste this one. Mr. Oban 14YO – Signature Malt, don't break the fantasy world of perfectionism I am on.
Oban Nose – Nicely aromatic, malty, vanilla notes, hailing from the American oak maturation. Oranges, salt, smoke – I am struck by this freaky combination and can't wait to take the next step.
Oban Taste Review – What impressions the nose leaves you with, your taste buds accentuate it further. Rich, medium bodied, citrus, honeyed sweetness, spiced a bit fruity.
My overall opinion on this one and the reason for its differentiation is that, Oban is like a meeting place between the land & the sea. You have the honey, citrus and fruits on one side and peat, salt & spice on the other. !
I really recommend adding water to this one, since it enhances the touch of peat and intensifies the smoke & salt !
In addition to the standard 14 year old there is one other edition which comes from Oban, a Distillers Edition finished in a montilla fino sherry cask. The distillery exclusive bottle, released in 2010, was exasperatingly sold out.
Is this in the list of distilleries to visit before you die, well I'm not sure, however if you lay your hands on the dram, you must give it a try.
Recommended serve, try with some crystallised ginger – a taste sensation, as they say.
Anchal Kaushal, Whisky Mentor