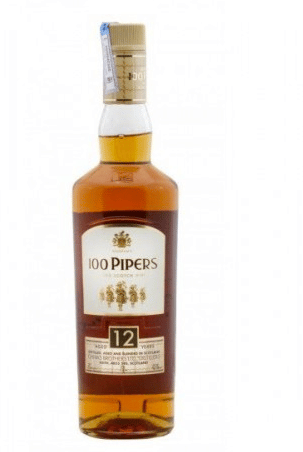 Get a bottle of 100 Pipers to be served in the evening, (or Teachers or Black & White or Vat 69) and watch their face screw up!
And your party is over before it began.
Noticed that ever? I am sure !
Why does Bottled in India Whisky (BII) draw such flak? Is it inferior? Is it spurious? Is it tasteless? Or does it taste less?
I've even noticed lesser known yet imported whiskies draw more applause than Bottled in India Whisky (BII) ones – its arguably our Indian-ness of wanting to self label anything made 100% abroad as being better. Whisky or T.V! Right?
This article is just to set the facts right on the Scotchness of Bottled in India Whisky(BII). Yes it's a word – and it's been in use since 1808!
And to all those who think it's inferior in anyway – sorry mate! That so aint it!
BII is 100 % Scotch – as scotch as scotch eggs, single malt, golf and haggis
So what is BII Scotch?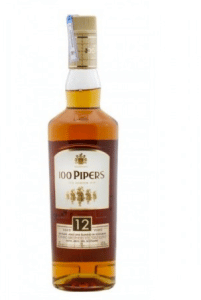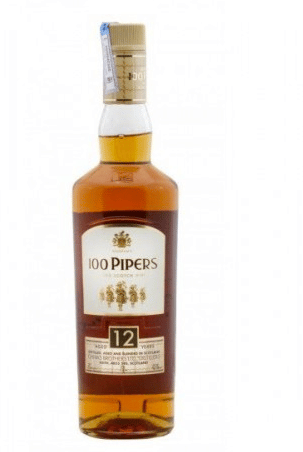 100 Pipers Scotch
It's 100% Scotland Made – Scotland Matured made Scotch Whisky Style just bottled in the land of consumption!
It's revenue paid (in Britain) and has undergone some check to ensure that's it's promised quality and unless fixed' by an unscrupulous agent – it promises similar excitement.
Yes Sir, want to check? Here is a quick glance at what the British Legislation says about it:
As regards maturation, one area of possible ambiguity has been addressed. The Scotch Whisky Regulations make clear that Scotch Whisky must be wholly matured in Scotland, i.e. it may not be matured in any country other than Scotland.
The Scotch Whisky Regulations also require that all maturation must take place in an excise warehouse or in another "permitted place" regulated by Her Majesty's Revenue & Customs (HMRC).
"Permitted place" includes any place to which spirits in an excise paid warehouse
Such other purpose as HMRC may permit It is only if all maturation of Scotch Whisky takes place under some form of HMRC control that they will be able to certify that the spirit is Scotch Whisky and, if an age is claimed, that the Scotch Whisky has been matured in the permitted size of oak casks for the period claimed.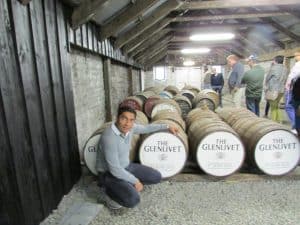 But why is it done
2 main reasons – 1st – it significantly lowers taxation on the bottle – so you get good stuff – cheaper and 2nd as it's in larger quantities – its also less cumbersome to transport the spirit in a steel container than all those individual bottles.
So?
So it's brought to India in bulk by liquor marketers such as Pernod Ricard – bottled under a watchful eye – by reducing the alcohol level to local standards using denatured water and served up to you!
Feeling sorted?
You should but yes, there is still a lingering doubt – that Teachers you had in London tasted better than the one at your friends last evening? Yes, maybe!
For one, the idea of sitting around drinking whisky in London itself adds to the experience and thus enhance the taste – also, the Britain, most blended premium whisky is bottled at 40% strength – while here in India its usually 42.3% – that would account for a bit of the doubt!