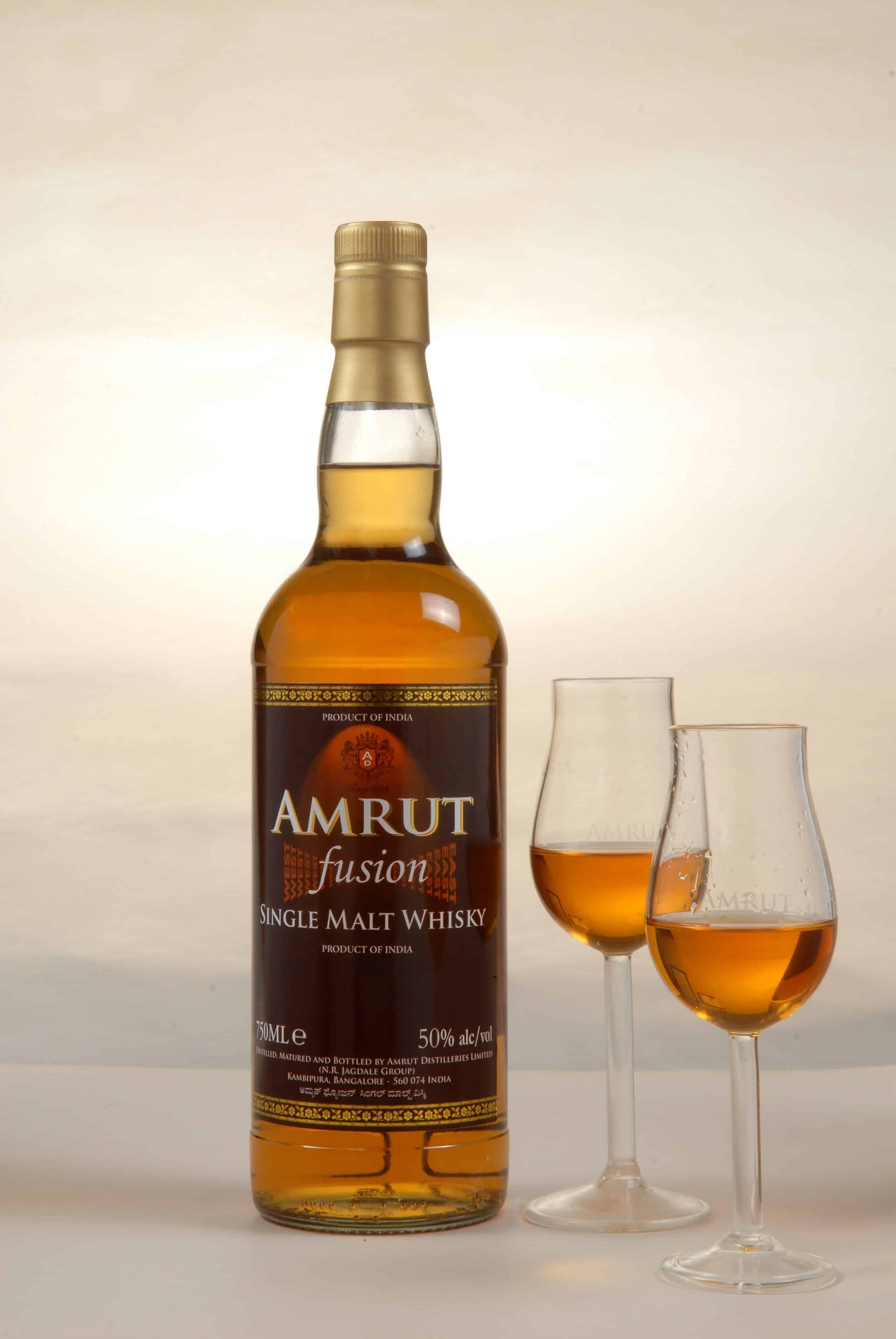 It's not every day that you walk into your office and find a football on your desk, and not just any football, but a Man U ball, with the Man U logo on one side, and on the other the logo of Amrut whisky. As an offer of association it was perhaps a little too much for Amrut to afford, but as a sign that Amrut had truly arrived on the world stage, it was priceless. And not something that Rakshit Jagdale probably envisaged, when as an MBA student at Newcastle on Tyne in the early 1990s, he gave a sample of malt spirit produced by Amrut to the owner of a famous whisky bar in Glasgow called The Pot Still.
When Rakshit returned after a few days to check if the owner had tried it, the owner instead asked him to come back in the evening, which was when they would run an experiment with the regulars. Back that evening at the Pot Still, they introduced the Amrut as a mystery dram, and asked regular scotch drinkers to guess where it was from. "Highland" said one, "Speyside", another, naming two of the most famous regions for Single Malt production in Scotland, and indeed in the world. Talk about a vote of confidence in your product! It took a while after that, but then in 2004, they introduced Amrut Single Malt for the first time in Glasgow.
Visiting Amrut's distillery on the outskirts of Bangalore, takes about 90 minutes or so from their original location, on Bangalore's Sampangi Tank Road (opposite where now the ITC Gardenia hotel stands). The founder of Amrut was a chemist making bulk drugs, and N R Jagdale took up his mantle. The Jagdale group makes a range of IMFL spirits, mostly in what you'd classify as entry-level products in the categories they are present in like, whisky and brandy. So Amrut represents a giant step into the big leagues for the brand.
When we arrive at Amrut, our first sight on entering the distillery is a big stack of barrels, which have recently arrived from the Jack Daniel's distillery in America. The bulk of the barrels used to age Amrut are once used Bourbon / Tennessee whiskey barrels, and these are increasingly hard to come by. But as the demand for Amrut's whisky grows exponentially, so does their need to expand the number of warehouses, which are carefully ageing the whisky. At last count, when we visited a few months ago, 5000 + barrels of whisky are carefully being aged across 6 warehouses.
It's only recently that Amrut has begun to become increasingly available in India, with its whiskies now available in markets like Chandigarh and Mumbai. I understand from conversation at the plant, that due to Indian climate, it's difficult to age whiskies beyond 4 to 5 years, with a simple rule of thumb equating one year in India to 3 in Scotland. And after this time period, they move the whisky from oak barrels to stainless steel barrels to stop the ageing.
Every brand needs a break out moment, and this came for Amrut in 2010, when Jim Murray, publisher of an eponymous annual Whisky Bible, announced that Amrut Fusion was the 3rd best whisky in the world. This piece of news possibly catalyzed and certainly tremendously helped it's launch in the domestic market, a good 6 years after it's launch in Glasgow. As the name indicates, the Fusion is a mix of two types of malted barley (the main ingredient from which whisky is made), peated malt from the UK and Indian barley malt from North India.
Fusion is not the only example Amrut has of a brand made across borders, they also have a whisky called Amrut 2 Continents, which is partly matured in Bangalore, with the spirit then transferred to the island of Heligoland (a small German archipelago in the North Sea), where it is again matured and then bottled.
Amrut's success has encouraged other Indian companies like Paul John and Tilaknagar to also introduce their own brands of Single Malt. The team at Amrut welcomes more players, and hopes that the other companies pursue their dreams with the same passion that Amrut has.
With ageing being the challenge it is in India, Amrut is trying to break new boundaries in this area, with the first attempts in the form of a whisky called Greedy Angels, which is a 8 ½ year old single malt whisky, the most they've ever done. It's named for Angels Share, the term given in Scotland, to the whisky, which evaporates each year from the barrels. Perhaps given the scarcity of Amrut in India, we should call this Amrut's loss!