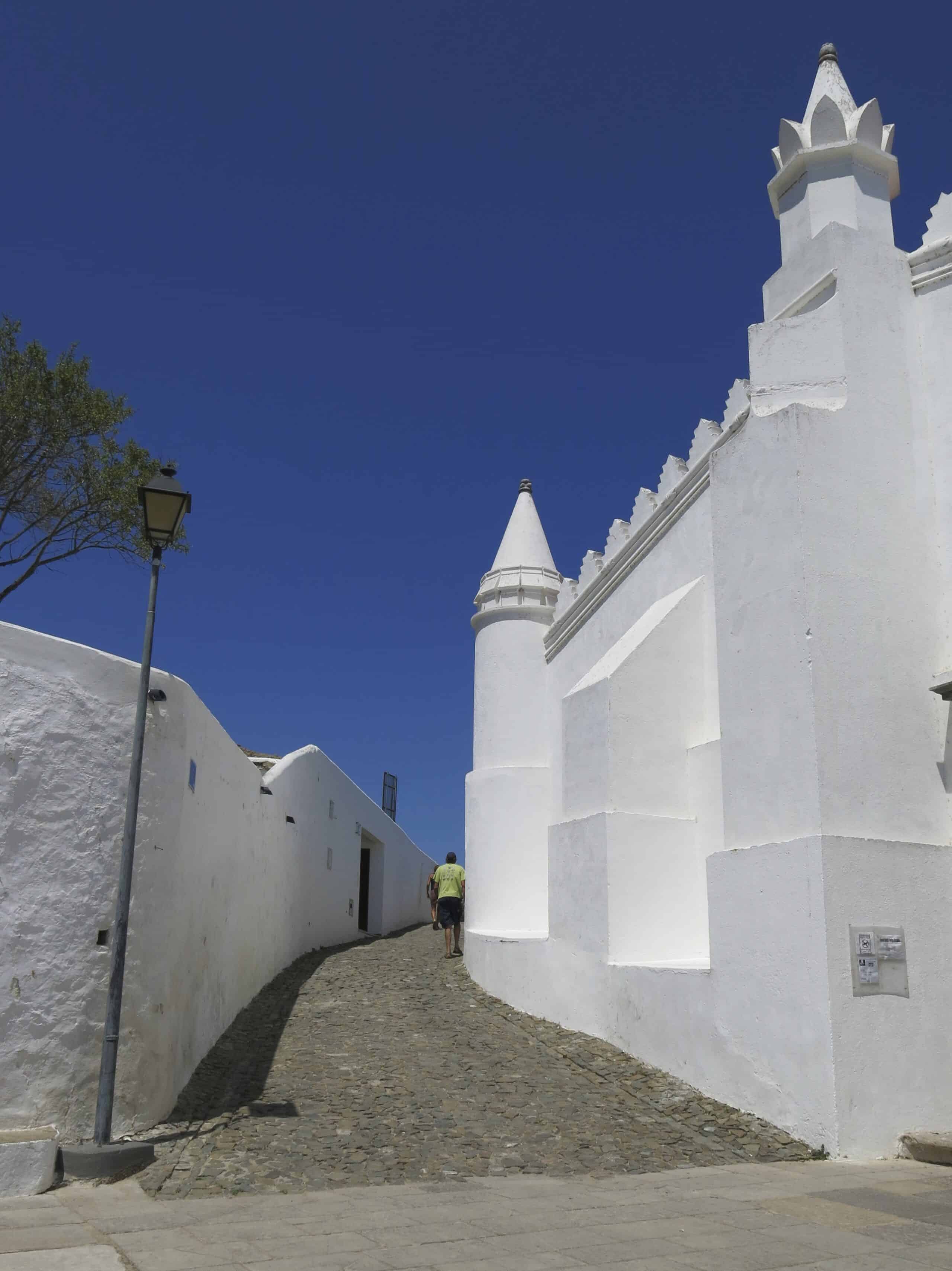 Where wine is a daily companion, for dinner at least.
'A day without wine is like a day without sunshine', the French aphorism, is a valid proverb here as well, as wine making is part of our culture, dating back to the start of Western civilization.
Like in all other neighboring countries around the Mediterranean, Phoenicians, Greeks and above all the Romans, left strong marks here. Any travel through Portugal's countryside will inextricably dive you into history, leave you in a kind of exciting state of mind where you feel proximity with the past when face to face with the reminiscences of Roman farm houses, bridges and aqueducts, wells, walls and temples.
Some of the wine is still made the way the Romans did and direct Roman descendants are still around inviting you to share the pleasure of eating and drinking, a daily pleasure accompanying the professional and private part of life as it once did and still does.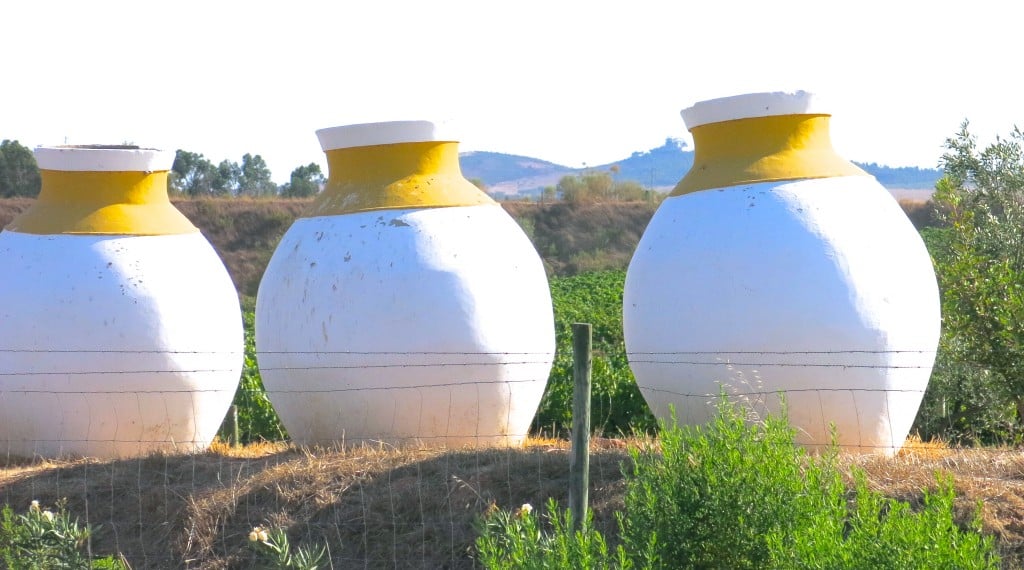 The first weekend of May another

Iberian Wine Festival

was held in

Setubal

, a port city South of Lisbon. In freshly restored ancient boating and cordage houses, the rich wine world of Iberia was present to be tasted, accompanied by delicious regional products.
For all of you not having been there, multiple ways exist to discover the treasures this part of the world has to offer. You can start in the North on a

River Cruise on the Douro River

, one of the most important wine rivers in Europe, which starts in Spain where it's known as Duero, harboring the famous Spanish Ribera del Duero wine region.
The

Portuguese Douro region

is one of elegant terraces laying alongside the silently meandering gorgeous River Douro, where Port wines are produced in historic wine estates, the Quintas. You will appreciate these extraordinary wines, delicate gems that start in the soil in which the grapes are grown and only end many years after going through the art of blending in old, dusty Port wine cellars, where true alchemists, the master blenders with golden noses, produce the wines whose labels carry the indication of 20, 30 or 40 years, or a single harvest year.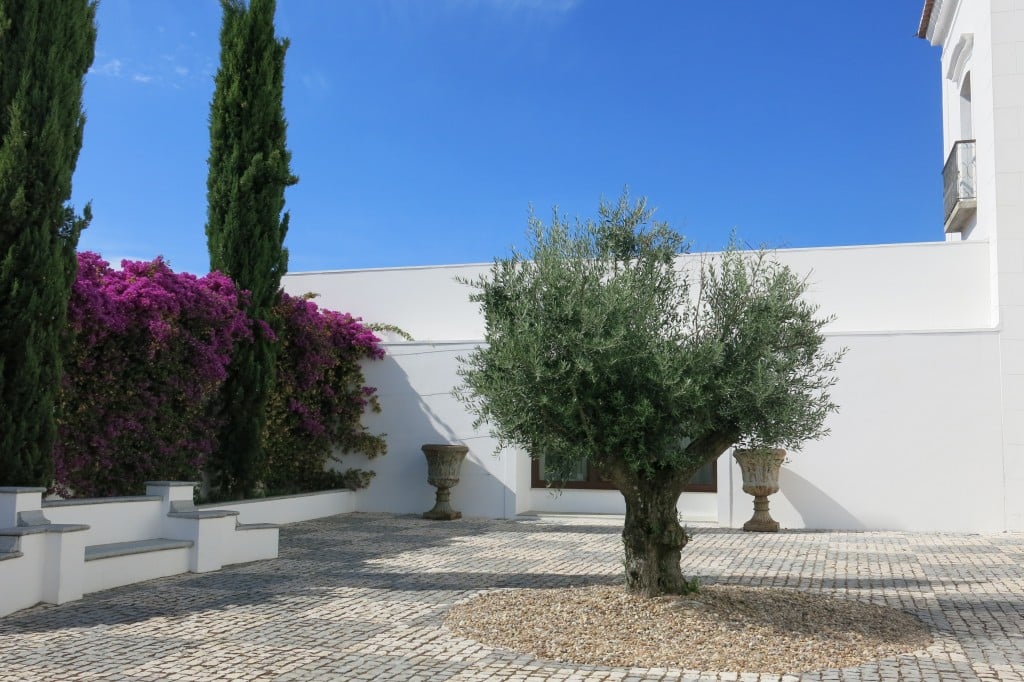 Driving down from Porto to Lisbon you will cross a number of other prestigious wine regions before reaching the

Alentejo

, last years' winner of the 'Best Wine Region to Visit', an award by USA TODAY from among 20 worthy nominees.
The endlessly open countryside, the gently undulating plains, wide blue skies and distant horizons where vineyards alternate with olive groves and cereal crops, the white-washed houses and villages full of history, together with a rich traditional gastronomy, meals you can enjoy accompanied by one of their wines, famous or not, as simple table wines, 'Vinho da Casa', will also seduce you and all of it will contribute to give you a true sense of peace and well-being.
Spain and Portugal are part of a distinguished Iberian identity their wines so nicely reflect. Lots of grape varieties are actually one and the same both sides of the border, though named differently. They share a similar terroir, climate, soil and topography, including the winds, the stronger ones from the Atlantic and the softer soothing breezes from the Mediterranean, which both alternately influence the microclimates in the region.
Wine Tourism is a way to discover new cultures through their wines. Through regular contributions to the Tulleeho newsletter you will get to know some of the Iberian Peninsula's treasures, Portuguese ones in particular, Portugal being probably Europe's best hidden secret.