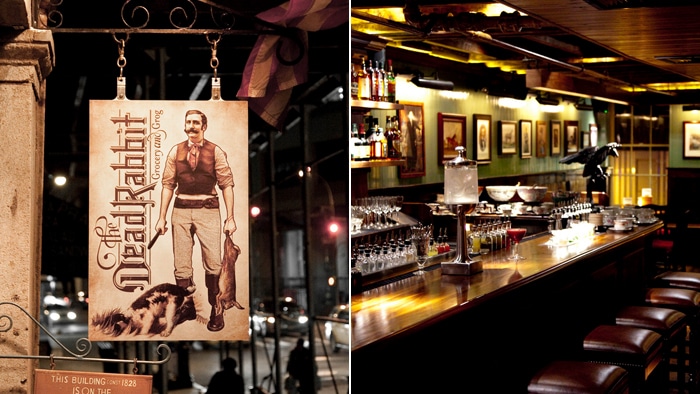 What do you think of when you hear the words New York? A diverse array of cultures, religions, food, fashion and lifestyles. Last but not the least we will not forget the drinking culture of New York City. Yes indeed the drinking culture is as diverse as the people. With speakeasies, gastro pubs, high end spirits parlors and spirits based bars engulfing the city, New York's drinking culture is not just about the diversity of the establishments but also the diversity of the drinks that are being offered to locals and tourists alike.
In New York City one can expect to find various beers bars serving hundreds upon hundreds of beers or even a new beer on tap every day. There are wine bars with some of the best selection of wines one can expect and even wine tastings. One cannot forget though the various cocktail bars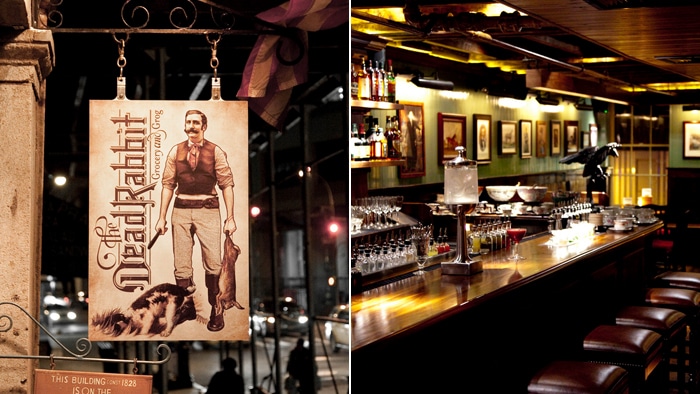 and the best mixology bars, which are some of the prime highlights of the city. A classic example of the one of the best-known Mixology bars in New York City happens to be The Dead Rabbit located in a landmark building dating back to the 1820's. The two story charmer is named after the famous Irish Gang that brawled ferociously with the Bowery Boys during the mid nineteenth century.
The ground floor has a place for an Irish band in the corner and sawdust on the floor. Historic satirical cartoons and exposed wooden beams go on to complete the ambiance. Here one can find cocktails, bottled punch, a wide selection of beers and various spirits. The upstairs cocktail parlor presents a slightly more sophisticated ambiance. It has a sprawling cocktail list consisting of an unheard of seventy cocktails. Some of these cocktails are inspired from the nineteenth century including Hot and Cold, Communal punches, Bishops, Flips, Nogs, Cups and Cobblers, Sours, pixies and daisies, slings, toddy and fizzes, juleps and smashes, as well as absinthe.
One of the great things about New York is the fact that people are looking for quality and diverse products when it comes to spirits and cocktails. Many New Yorkers can appreciate a twist in something or even something they have not heard of and are trying for the first time. Plus in a city like New York one can expect to find what someone has been looking for but may not have found it in some other city. Sometimes the drink or product speaks for itself and that is ultimately what brings the consumer back over and over no matter what the other aspects of the establishment are. A speakeasy for example can be the size of a studio apartment but if the drinks are unique and exceptional then the client will be a repeated customer.
What many people do not know is one thing that makes the bar scene so great in New York is that many well known bars or mixology bars are owned by former mixologists or people who were once in this industry such as mixologists and bartenders. The best examples are The Flatiron Lounge, Clover Club, Please Don't Tell and Employees Only. All are owned by former Mixologists and are now the premier places to drink in the city. Long Island's Dutch Kills is probably the most atavistic and one of my favorite places to go sometimes on the weekend.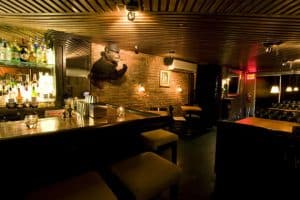 A bar like Please Don't Tell happens to be one of the premier bars in the world where one requires reservations weeks in advance to be allowed entry. Located inside a hot dog joint called Crif Dog, it is as secretive and unique a place as it gets. At Employees Only bartenders are known for pouring drinks with precision without using any jiggers. Such accuracy very few bartenders can achieve. The Pegu Club boasts of bartenders making their own infusions as well as hand squeezing all citruses instantly, while making a drink. The ambiance of the Pegu Club resembles a movie style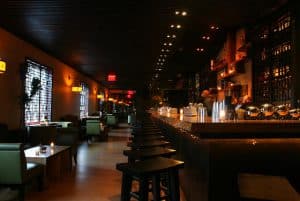 nightclub one may see in Hong Kong or Japan, Flatiron Room, located in the famous Flatiron district is another high end spirit parlor having 1100 whisk(e)y from around the globe with an extensive full dinner menu and the best part is a live Jazz performance every night. I learned a lot working with them for last two years, I must say their whisk(e)y school is the best in entire NYC.
There is even a hotel in New York called the Nomad Hotel, which offers not one, but three bars for a classic and aristocratic drinking experience because of its French and British aristocratic style atmosphere. The cocktail program here is one of the best around the world.
In conclusion it's fair to say New York offers any sort of drinking experience one can imagine. Whether it's the type of drink or the establishment itself, chances are you will find something that is on your mind. Am sure the city's cocktail craze can't stop, won't stop with new dens of mixology popping up in every corner of the metropolis like so many new clothing brands appears in the city every second day