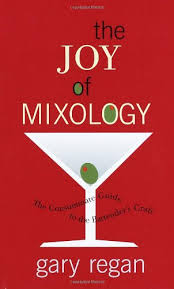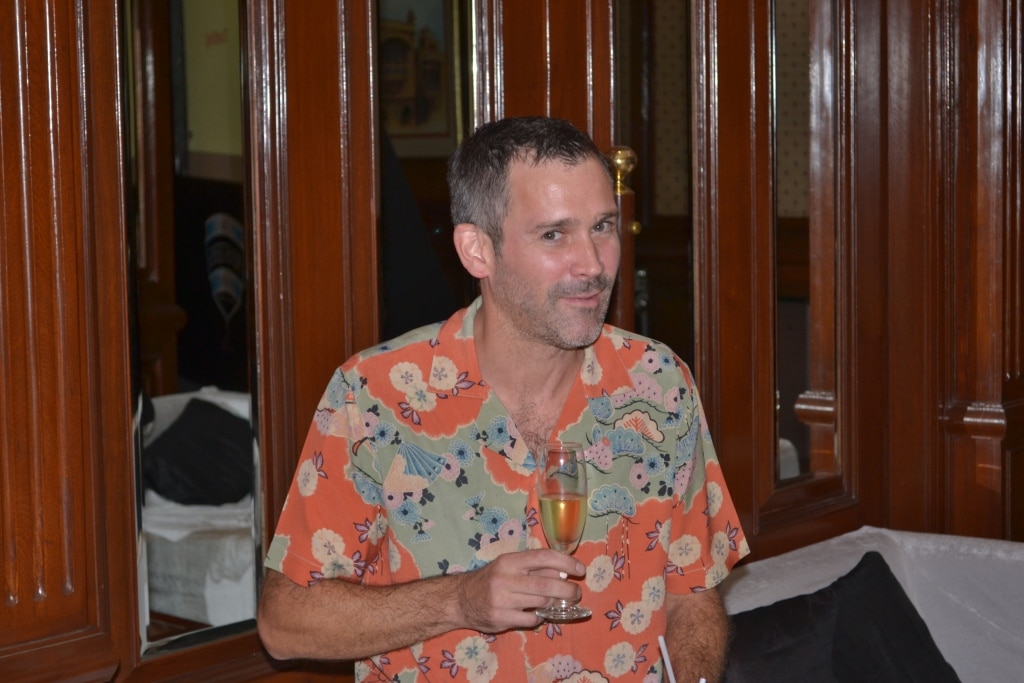 I take cocktail literature pretty seriously as a tool to better myself behind the stick and have put together a fairly tidy library of books that often predate prohibition in America. I thought I'd give you a heads up on some of the most inspiring books in my collection for both bartenders and home cocktail makers alike.
Let's start with Gary Regan's "Joy of Mixology", this is an absolute bible for cocktails both classic and current and their variations. You really get the impression with Gary that he has tried each drink 20 different ways and in this book he lets you into his findings.
Charles H Baker's "Jigger Beaker and Glass" is written a bit like a journal as Charles travels round the world at the start of the 20th century consuming random, often lesser known cocktails and describing them, the setting and the people he is drinking them with using most elegant prose. Robert Hess's "Vintage Spirits and Forgotten Cocktails" is an absolute must have for all the cocktail anoraks out there who simple must know all those grand beverages from bygone eras if only to impress their pals!
My other go-to author is David Wondrich, David writes a light hearted piece, monthly, for the Esquire magazine on cocktails but also has a higher brow take on drinks with his historical tome on the history of Punches (called imaginatively, "Punches") and a classic reworking of Jerry Thomas's bartenders guide called "Imbibe"
I'd encourage any aspiring cocktail geek to pick these books (all available online) up as a great starting point to their collection.
Another of the services that I thought like to provide for you good folk is to hook you up with some of my favourite alcohol bloggers.
Two ex journalists, both well respected in the drinks biz, Tom Sandham and Ben Mcfarland set up their website/blogspace about 4 years ago. www.dwink.com offers an often irreverent look at bars, cocktails, personalities and their great passion, beer. Definitely worth a look!
I was reading my old mate Jeffrey Morgenthaler's blog the other day and thought I'd share with you his latest post. Jeffrey takes all things drink related quite seriously (he's an American!) and his latest post should be of huge interest to anyone looking at setting up their own bar
A similarly highbrow blog is written by the improbably named Camper English, another American based in San Fran who enjoys the geeky side of bartending, check out this blog on his take on ice making at home; too much free time? Not for the perfect ice cube it seems!
The internet has transformed the bartending profession as much as it has the rest of our lives. If you need to know how they make their Manhattans at PDT in New York, you can simply go online. If you want to know the exact methods of distillation for some rare Japanese whisky; just Google it. The exact recipe for a Satan's Whiskers or a great bar in a new city? There'll be a website for it of course!
If you are sitting at your desk and want to kill a couple of hours, the old world wide web is the place for you. Below are a couple of my favourite bartender related, viral time killers. So if you're clock watching and the hour hand just wont move fast enough, sit back and enjoy these gems. Just don't tell your boss that I encouraged you.
Philip Duff's "Bartender walks into a bar"
Ben Reed is a host for the Absolut Akademi in Sweden and also travels widely for Absolut Vodka. After stints in bars in Hong Kong and Cape Town, Ben began his London career working with Sir Terence Conran to become head bartender for the prestigious downstairs bar at Mezzo. His career really broke during an enormously successful three-year stint as bar manager of London's premier private members club, the Met bar.
Ben has trained bartenders from all around the world including global hotel chains the Marriott and the Intercontinental, the Soho house group, Dogma, and the Hard Rock café. At the last estimate Ben has trained over 2000 bartenders in 15 countries. He is also the author of several books including Hollywood Cocktails, Cool Cocktails, The Cocktail hour, The Martini, The Margarita and other Tequila Cocktails.