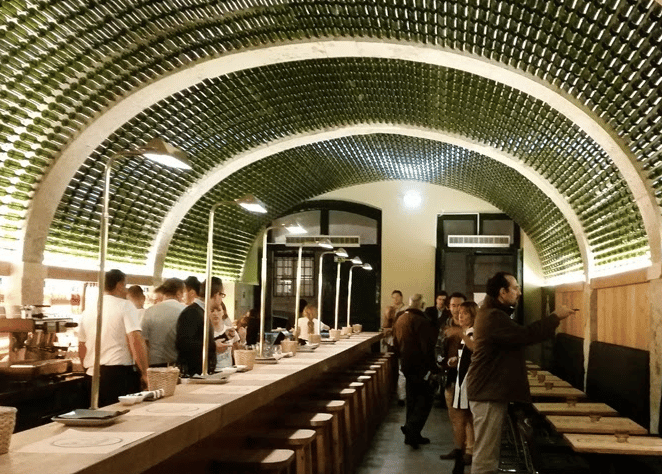 the venerable capital, usually the starting point of any trip. No matter how much time you have, you will be enchanted by the special atmosphere full of charm and esthetic, the place where 'globalization' was practiced for the first time, the driving force of local merchants and their trading partners from allover the globe some five hundred years ago.
Lisbon is magical in the softening light of sunset hours with its endless avenues bordered by majestic private or public buildings and charming suburban neighborhoods spread out over seven hills. Strolling around is pure pleasure as well as freshening up on a gorgeous terrace with panoramic view over the river Tejo. The Lisboetas are tireless drinkers of coffee served in small cups, locally known as bica, available all day long and in all types of cafés. Your first drink could also be one of the numerous kinds of still or naturally sparkling mineral waters, for which Portugal has fame as well.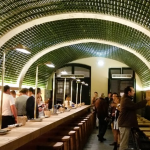 The list of wine bars is long and trendy places can be found almost at every street corner. "By the wine" is one of the many cool bars you can find in downtown Lisbon. It has a ceiling decorated with 3267 used bottles of Periquita wine, one of the oldest table wines. It is a perfect place to have a few bites, including slices of memorable sausages and prosciutto, cheese, seafood accompanied by a great glass of wine. The wine bars at the Docas, a group of restored old warehouses of the Port of Lisbon, have a special attraction of their own, all with a wonderful view of the 25 de Abril bridge and the Marina. Café da Ponte is one of them with a great wine list and over two dozens cocktails. It hosts special theme nights while on most regular evenings you can drink to the sound of house beats. Translated into Mumbai standards, Café da Ponte is a kind of mix between Blue Frog and Olive Bar.
Even during a short city visit, find time for a dinner at Travessa, a restaurant situated in a former XVIIth century convent right in the heart of the Madragoa neighborhood. Madragoa is one of the oldest and very charismatic parts of the city with several centuries of history, said to have gotten its name of the 'Madres de Goa', nuns from Goa known for their convent, a hospice serving the poor. Today's Travessa is an elegant place serving refined Portuguese and international food in a sumptuous and stylish environment. By good weather, meaning the bigger part of the year, you can eat under the arcades of the monastery outside, making it one of the most romantic places in town. Follow blindly the professional sommeliers' advice out of the carefully selected wine list, composed exclusively of wines with Portuguese origin, whether from well-renowned producers or from small ones of equally very high standards. They will match your choice of meals.
Madragoa has lots of smaller, tasty restaurants as well, with food offers from all over the world.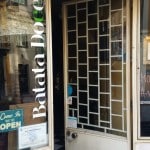 Batata Doce at Rua Sao Joao da Mata is one of them. Isabel, the excellent chef, is at ease with traditional Portuguese and Angolan food. No matter where you choose to sit down, tasting some fresh sardines, matched by a light and fresh Vinho Verde, called 'green wine' meaning young wine as opposed to mature wine, with its slightly bubbly nature, is a treat. It is a simple but special gastronomic experience and there is simply nothing more refreshing in summer! For those of you fond of Goan Cuisine, the small Restaurant Zuari in the same Rua Joao da Mata, is another excellent option. Their Fish and Shrimp Curries with abundant coconut are delicious, and even if the wine choice is rather restricted, you will find good table wines of the nearby Alentejo region.
The list of places for drinks and food is endless, Lisbon being a place of great gastronomical traditions, a city of mixed cultures, tastes and spices where you can find everything from international to regional and prize-winning cuisines.