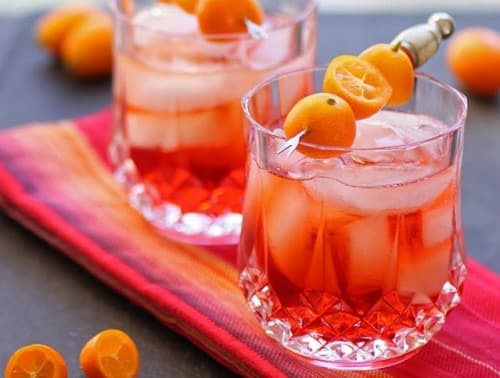 Introductions
So… Here I am; Ulric (Brand Ambassador for Tigre Blanc vodka, Jose Cuervo and a couple of other brands) in the United Arab Emirates and Asian sub-continent. I am blessed with working in one of the most rapidly growing metropolis of our age: Dubai. My line of work is pretty eclectic; as our nightlife universe is on a constant growth, it can sometimes be hard to keep up with the various prestigious establishments that are opening on a weekly basis, and, sometimes, closing even faster! What it means, however, is that I am constantly exposed to an influx of drink creativity and 'wannabe-ism' that is prevalent in an all-rapidly evolving megalopolis, I therefore have a certain amount of skepticism when exposed to a new drink menu, and my retorts can be as bitter as a shot of room temperature Cynar (a remarkably complex & wildly bitter, artichoke-based Italian aperitif!). However, after about 20 years traveling the world as a bartender and cocktail designer, I also think that I have the right to be! Not quite a given-right, but certainly starting to be a well earned one![/vc_column_text][/vc_column][/vc_row][vc_column width="1/1″]
Setting the Context
So, as I stroll around "my" city, I cannot help forming some sort of opinions about the various "wins & fails" of these outlets popping up in my work environment. I also feel –and it is perhaps slightly arrogant of me- that these opinions can be beneficial to my fellow epicurean, and thus lead to a better drinking experience in the long run; not because "I" know better, but simply, because my job has been a catalytic environment to these potential pitfalls that plagues the quests for good drinks!
What will follow on these pages is not "moan-fest", but rather a primer of drinking etiquette in an ever-changing nightlife environment. I do have to be honest though; these words are very much aimed at people looking for a real drinking experience, rather than a quick alcohol-infused buzz… Always consider your environment!
The first word of the primer is "Creativity". Creativity is the feeding ideal behind any ambitious chef and/or bartender (I do not dare using the oft-abused "mixologist" term), yet it is a certainly a double-edged sword! In the hands of a connoisseur, it will leads to many delights; in the hand of an amateur, it will be more likely be a disaster. Let me expand and draw from my recent experience…[/vc_column_text][/vc_column][/vc_row][vc_column width="1/1″]
Testing the Bar
As I grow older, my palate has changed considerably; the "Negroni" which I once thought undrinkable, has become a staple daily drink. I love the way the botanicals and dryness of the gin marries with the vermouth and bitter-sweet Campari… It is not a difficult drink to realize; equal measures of gin, Campari and sweet vermouth; stirred harmoniously, and served as you desire. Furthermore, there are not too many variations possible on the drink: 1) The gin, 2) the vermouth 3) the drinking vessel (straight up, on the rocks or lengthened!).
Yet, this simple drink seems to stump many of the new establishments I visit on a regular basis! Worst of all, with the recent "classic cocktail" revival AND the gin explosion that we are witnessing, this drink has been well documented and supported by starred bartenders all over the world!
Yet, in spite of the above, this simple drink is often dismissed towards more exotic drinks. I understand it doesn't have to appear on the menu, but it certainly should be common knowledge, yet it isn't! The ingredients may be, but the rest is forgotten.
How does this tie up with my "drinking primer"? Simple… When you walk into a new establishment, and as you glance over the creative cocktail selection that may be highlighted on the menu… Don't rush into them! 
Wait…
Consider the environment. You wouldn't expect a Vesper to be properly made in an Irish pub would you?
If the environment is conclusive, order a "classic" cocktail before any others… The Negroni is my acid test… For other, it is the Mai-Tai or the Mojito. Order your "go-to" cocktail, NOT the signature.
If –and ONLY if- your first drink is well prepared and up to YOUR standards, then move along to one of the signature drinks on offer and be prepared to be delighted!
Why should you be using this methodology? Simple… Would you trust a 10-years old child at the wheel of a super-car?
Certainly not!
The age-old saying "walk before you run" is definitely applicable in the drinking world; these classics not only teach the basic methodologies, but also prepare your host (I much prefer this term to that of "mixologist") towards more colorful concoctions through the basic rule of substitution.[/vc_column_text][/vc_column][/vc_row][vc_column width="1/1″]
A Foundation of Trust
The basic message of these words are pretty simple really… the relationship between a bartender and his guests is akin to that of the provider and his dependents; i.e. there must be a foundation of trust between the two parties involved; and if this trust is established, then feel free to wander in a weird, wacky and wonderful world of mixology… If you bartender knows his/her classic, you are automatically in good hands! However, if you get a blank look upon ordering an old-fashioned; then one should not expect a positive drinking experience.
On this happy note, I would love to leave you with a great quote from Troy Patterson (free lance writer for Slate.com): "There's nothing you can do to gin that's worse than what it can do to you."
Cheers – sipping a Negroni!
Ulric is a Belgian national who's been holed up in the UAE from time immemorial representing some of the world's top brands as a brand ambassador. In the early part of his career, he worked in a series of bars in Hong Kong and London, during which time he picked up a slew of awards, both for himself and for the bars he worked with.[/vc_column_text][/vc_column][/vc_row]