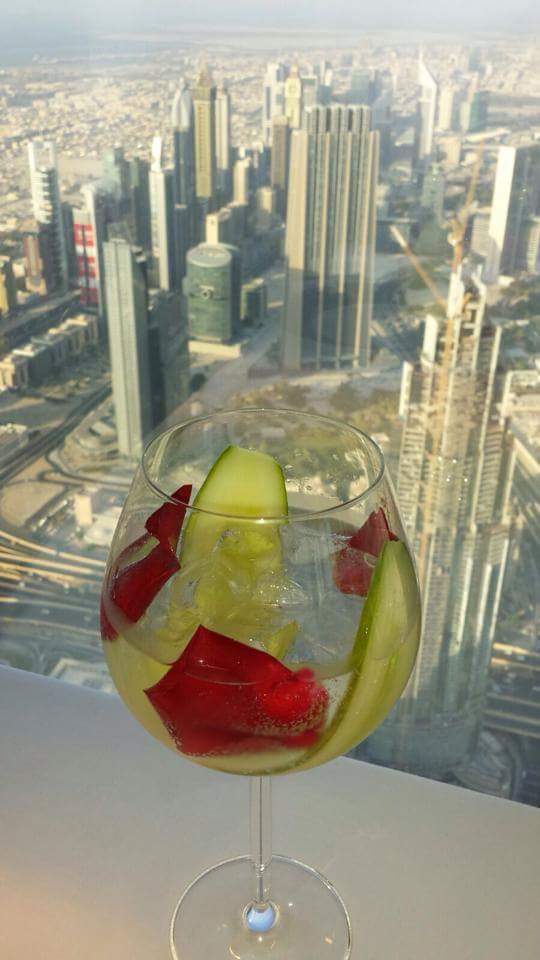 What comes to your mind when you think of Dubai? While opinions will vary let's look at some commonly shared thoughts: a huge sandpit, sky scrapers (definitely!), super cars or scorching heat. While all of that is correct, mostly (if not always) Dubai is synonymous with luxury and the growing hospitality business here seconds that. With a population of approximately 2.5 million residents (and an additional 5 month tourist season) the sandpit is home to roughly 500 licensed bars (if not more) with some drinking holes taking luxury to a whole new level. While the liquor companies (like many other FMCGs) enjoy this boom there is always a spirit category or two which is more popular than others.
Historically referred to as 'Dutch Courage' by the English, Gin is one of Dubai's favorite (and fastest growing) spirit categories in the running year. Apart from the big fish (Bombay Sapphire, Beefeater, Plymouth, etc.) there is a plethora of new and not so new brands finding a place for themselves on display at some of the talked about bars in town. Referred to as Boutique Gins these brave boys are experimenting with a variety of botanicals from olives to pomegranate, including unique production methods such as cold / vacuum distillation and going as far as dilution with Icelandic water (if you think your mineral water is pure, read more about this). There's a Gin Race amongst some bars who are stocking up to 50 different labels and keen to take that number higher. The MMI Bar Academy (my office) back bar has over 60 gin/genever labels on display (when I counted last) which made it difficult for me to pick out a favorite one or two but here are some interesting ones that caught my attention.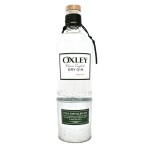 OXLEY – This super premium gin is a Small Batch Production bottling only 600 bottles a week. Oxley is also one of the first gins to be credited with the cold (vacuum) distillation method of distillation. After 8 years of experimenting with 38 different recipes Oxley debuted in 2009 under the Bacardi portfolio. In addition to the traditional botanicals like Juniper, coriander, angelica and orris this London dry gin uses cocoa from Ecuador and grains of paradise from West Africa amongst other botanicals. With notes of grapefruit and grassy juniper, give this gin a shot with premium tonic water with sliced grapefruit wheel or a rocket leaf.
OPIHR – Pronounced as O-Peer, this one was an easy pick for a letter to India for more than a reason. This London dry gets it's name from a legendary region which was believed to be somewhere on the Ancient Spice route which included North east Africa, India and the Middle East (now you know why I picked this one). It was this spice route which the East India Company used to transport the rare exotic spices from east to west. Some of the botanicals used in Opihr such as the Indonesian Cubeb berries, Indian Tellicherry black pepper and Moroccan coriander (all of which fall on the spice route) make their way to the oldest working distillery in England (G&J). With its bold flavor and spicy undertones Opihr will be well suited for the tolerant Indian palate and makes a refreshing G&T with Fever Tree Indian Tonic garnished with Ginger, Star Anise or black pepper (your pick!).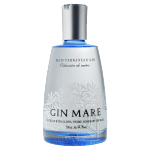 GIN MARE – Hailing from the world's number one gin market, this Mediterranean style gin is a good example of a blended gin which was inspired by the use of local Mediterranean botanicals. This Spanish gin's botanical pot includes thyme, juniper, rosemary, basil, citrus and Olives (Arbequina olives which is the main local ingredient) amongst others. The citrus botanicals which are a mix of sweet and bitter orange peels along with lemon peels (all from different locations) are macerated in neutral alcohol for a whole year before it is distilled. The other botanicals are macerated and distilled individually before they are blended together with additional water. Gin Mare has a herbaceous character which is a good balance of juniper, thyme, rosemary and olives (sounds like a good gin for dirty martinis). When looking for a refreshingly simple G&T, try with Fever Tree Mediterranean tonic garnished with a sprig of rosemary or thyme.I'll leave you now (just for now) with one of my favourite views in the city.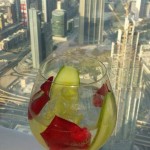 Until next time
Tulleeho!