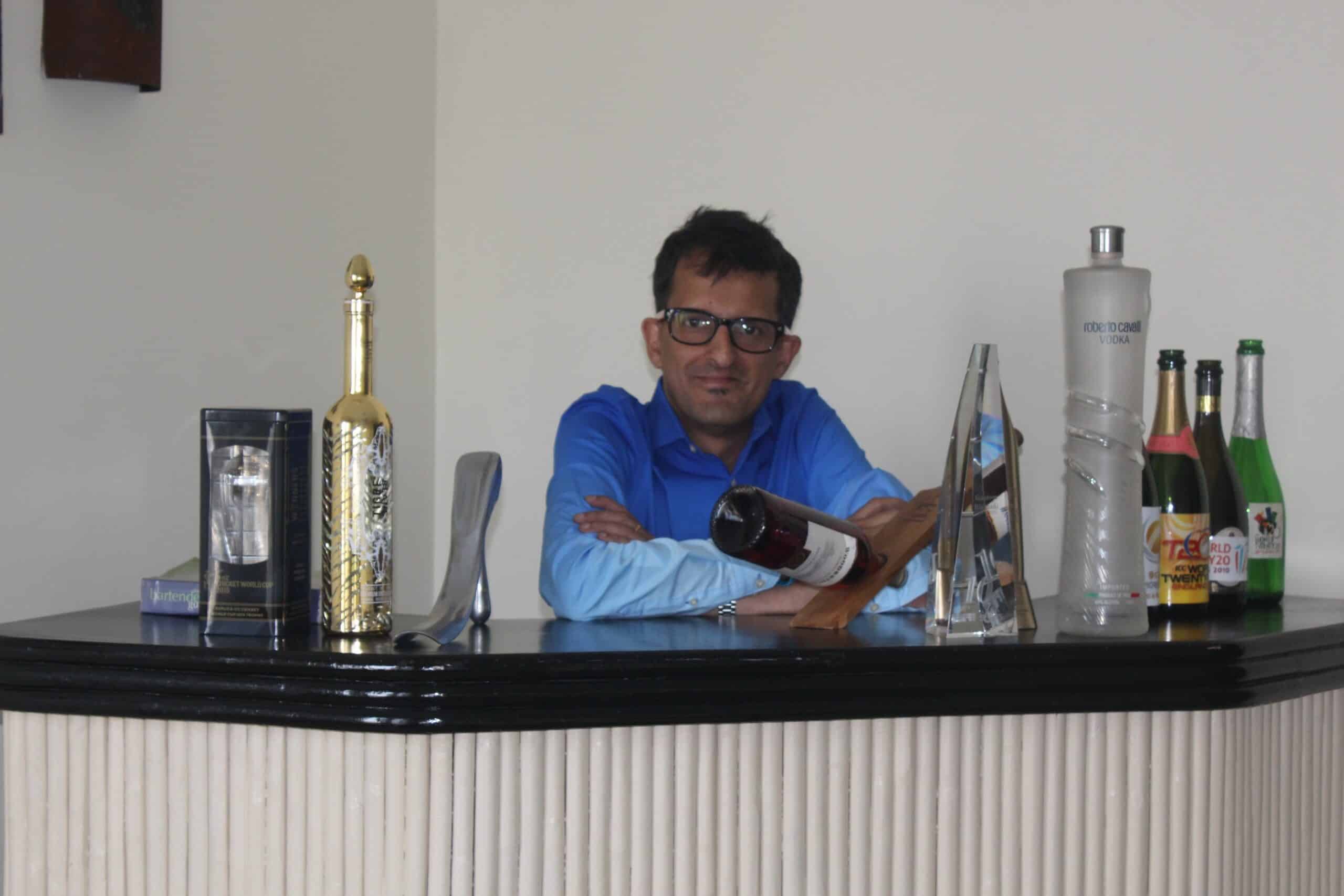 In the mid 1990's when Gautam's grandmother was writing her will, she called his cousin and him home and asked them what they'd like out of all her possessions. Gautam's cousin was 16 and Gautam was in his mid 20's, and he knew what he wanted, her Burma teak bar, with the accompanying bar stools. "Done", she said. And when his grandmother passed on, not only did the bar come to him, but Gautam also took over her 900 sq ft flat in Kolkata's Ballygunge, which for Rashi, his wife (just married) and him was just right. And when they began to redecorate, Gautam ensured that the bar stayed in. In 2001 when Gautam quit HTA to follow cricket, his passion, to ESPN and Delhi, the bar also travelled with them and many a party in their Greater Kailash apartment did it serve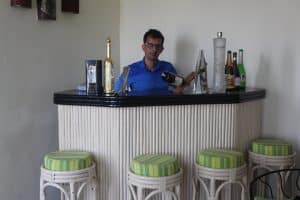 The bar originally was procured in the mid 1950's by Gautam's grandmother when she was in Jamshedpur. An American family heading back home, were auctioning their possessions and this was picked up by her.
The bar has minimum adornments and is now tucked away in a corner of his drawing room in Gurgaon. It's only when you go behind the bar that you see an array of Absolut bottles stocked beneath. He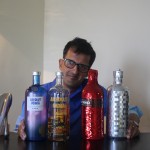 drew inspiration from a bar he had seen in Joburg, which had rows of Absolut bottles on their back bar. More than 50 different Absolut editions, from the range of flavours, from the newly launched Absolut India to the Absolut Disco and Rock bottles.
Also in pride of place on the bar counter are 4 champagne bottles, one from each of the World T20 Championships.
When he walked out to interview Dhoni after the first World T20 Cup, Gautam, found that he left with half bot of Champagne in his hand. He proceeded to empty the bottle, and decided to endeavor to get the celebratory bottle from each of the succeeding world cups!