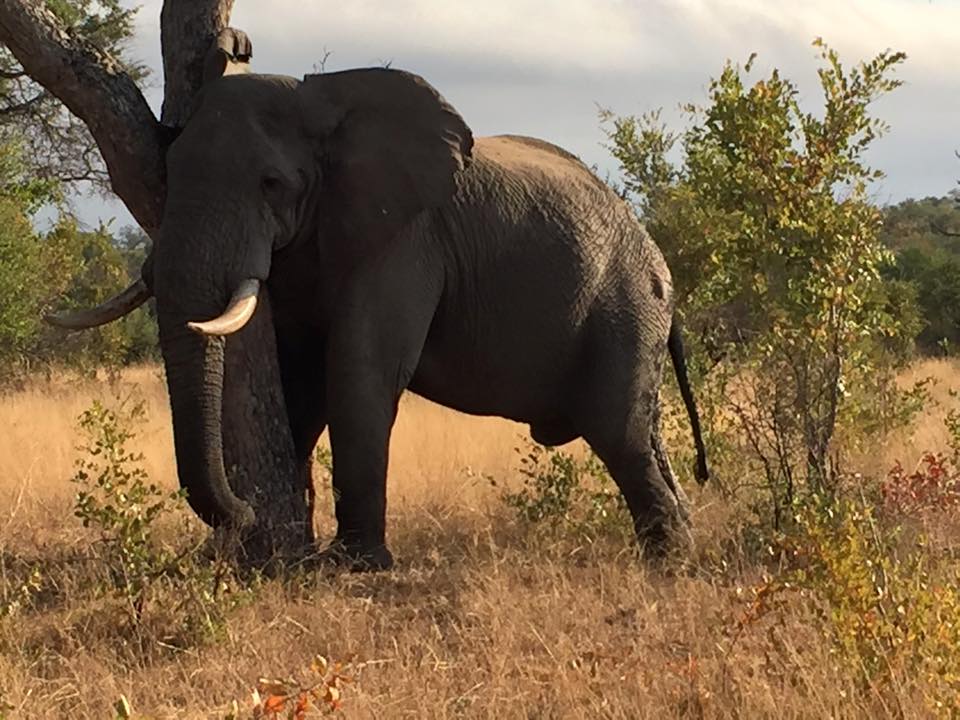 The climate here is unique due to its subtropical location, moderated by ocean on three sides of the country. The weather and the terrain (or terroir for the wine snobs) make it very suitable to the first MUST TRY in our list – South African wine.
Wine
South African wine country is most known for the following regions – Contantia Valley, Stellenbosch, Paarl, and Franschhoek Valley.
A great (and economical) way to do this is through the Hop on Hop Off Bus tour that takes you around the wine country (suitable for Constantia and Stellenbosch routes), but if you are looking into spending a whole day there, then I suggest hiring a cab. Also, all vineyards close tastings at 4pm, hence you have the perfect excuse to start early.
The roots of the South African wine industry can be traced to the exploits of the Dutch East India Company back in 1659, which established a supply station in what is now Cape Town. A Dutch surgeon, Jan van Riebeeck, was given the task of managing the station and planting vineyards to produce wines and grapes intended to ward off scurvy amongst sailors during their voyages along the spice route.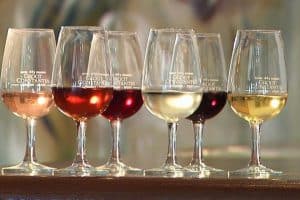 And so we headed to our first pit stop Groot Contantia, the oldest and most famous vineyard in SA and got on with the tasting. A picturesque vineyard with hundreds of years of history, and some great wines with the mild afternoon sun awaited us. I recommend that you spend at least 2-3 hours exploring the wines, cellar, grounds, and the very scenic surroundings!
With a guided tasting of as many as 6 different wines of our choosing we were all sold on the Pinotage, a unique varietal that is a crossing of the Pinot noir and Cinsaut grapes. Today it is one of the most widely planted red grape varieties in South Africa, and is unique to the region!
AMARULA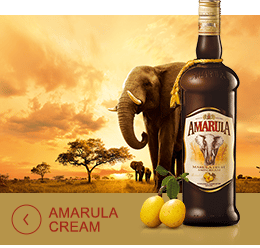 Now to visit South Africa, and not do the Big Five is impossible, and hence we were all set for our African Safari, and what a Safari it was! Apart from sighting the big five many times over, we had some great local cuisine paired with Amarula cream liqueur as the nightcap. Amarula is made with sugar, cream and the fruit of the African marula tree, which is also locally called the Elephant tree. It gets its name from the most common sighting that you shall have of Elephants enjoying the Marula fruit!
And because of the marula tree's association with elephants, the distiller has made them its symbol and supports elephant conservation efforts, co-funding the Amarula Elephant Research Program. This is an absolute must try, and tastes very close to Baileys Irish cream, with a thinner consistency and nuttier taste.
Rooibos TEA
If you enjoy your tea, then one of the best ways to keep yourself hydrated and refreshed is with this indigenous tea. It is easily available all across SA, and can be picked up from any supermarket store.
Also known as Bush Tea, it is usually grown in the Cederberg, a small mountainous area in the region of the Western Cape province of South Africa.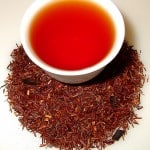 Generally, the leaves are oxidized (often termed 'fermentation' in common tea processing terminology). This process produces the distinctive reddish-brown color of rooibos and enhances the flavor.
Unoxidized "green" rooibos is also produced, but the more demanding production process for green rooibos (similar to the method by which green tea is produced) makes it more expensive than traditional rooibos. It carries a malty and slightly grassy flavour somewhat different from its red counterpart.
In South Africa, it is common to prepare rooibos tea in the same manner as black tea and add milk and sugar to taste. While we mostly had it straight with hot water and honey. Known for its health benefits, bring this back for the tea loving folks!
BEER IT UP!
Last but not the least, South Africa is home to some great local, and international brews! No meal can go without a chilled, tall glass of a good South African Lager!
Apart from the global giant, South African Breweries (SAB) there are some superb local brews to be tried too!
We of course went through the usual suspects of Castle, Peroni, Pilsner Urquell, though the most notable, and highly awarded (so we heard) of these is the Carling Black Label.
One must absolutely try the Umqombothi (from the Xhosa language), a traditional beer made from maize (corn), maize malt, sorghum malt, yeast and water. It's widely available and tastes and smells a bit like Chang, ( strong aroma, low alcohol) and quite sour. Its, thick, creamy and gritty ( from the maize).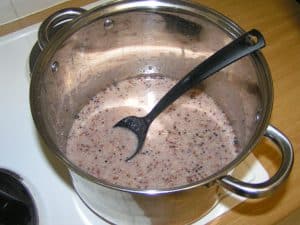 Now that all you Booze hounds are well prepared to take on this incredible and diverse country, we say book your tickets now!