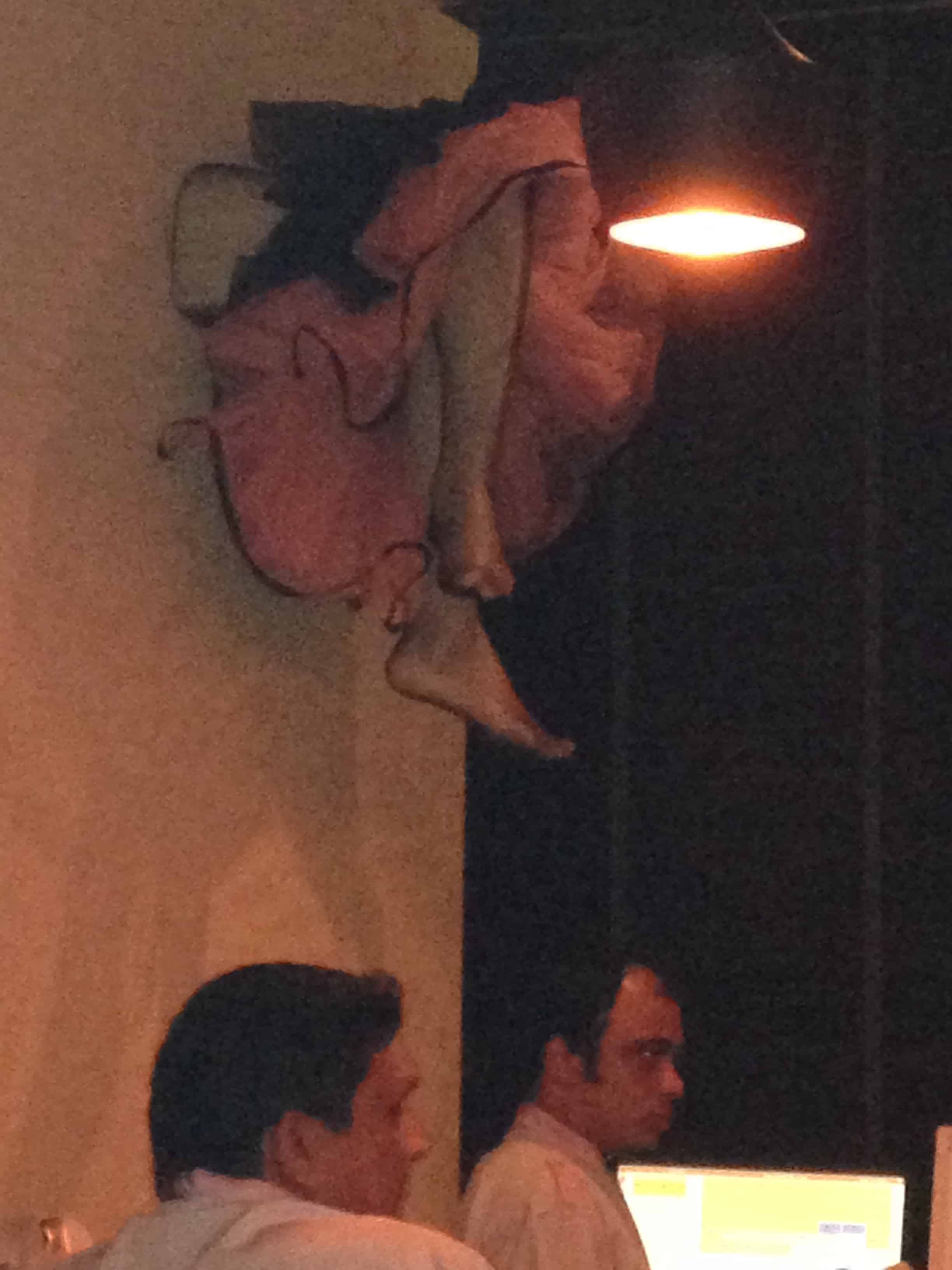 January / 2015
There's a pair of women's legs hanging on the wall at one end of the bar, and the speculation around our table is if the legs are crossed or open, as it's not immediately obvious. Given that the bar is called The Good Wife, the decision could swing either way, depending on which side of your cheek your tongue is in.
It's not women's legs we've come to see though at The Good Wife, though, but to sample their cocktails which are getting quite buzzy at the moment in Mumbai, as is the whole outlet, situated as it is in BKC. With a cocktail menu designed by Dimi Lezinska (former global brand ambassador for Grey Goose Vodka and host of TV show, The Cocktail Kings), we were expecting good things. The late arrival of a colleague however led to us starting off our evening with a pint of Dunkel from the Gateway Brewing Company, and I messaged Navin Mittal, the co-founder of Gateway to let him know we were giving him some custom!
Awaiting the arrival of the Dunkel, gave us time to look around. We were sitting in the bar area, which comprised a a series of long tables in front of the bar, as also some lounge seating at one end. The restaurant area has clusters of tables, with booths on one side for those wanting a little more privacy.
Sweta's arrival prompts us to take a closer look at the Cocktail menu, and our first order is off, 50 Shades of Green, the Wolf of BKC and Mrs Robinson are our first orders, all priced at between INR 450 and INR 600, so the pricing isn't extortionate, but probably a 100 bucks more than what I'd ideally like to see in a cocktail bar. Most of the cocktails are quirkily named, and unfortunately seem to have a surfeit of ingredients. The Mrs Robinson for example has citrus vodka, orange liqueur, citrus, lavender syrup, orange flower water, orange bitters, egg white and a lavender spray.
It's not easy for all these ingredients to jostle around in a cocktail, with each holding it's own, but we still decided to take the plunge.A portion of Pork sliders and Chicken Tostadas rounded up our order.
The cocktails were swift to reach us, The Wolf of BKC and Mrs Robinson (a lady who's always been close to my heart, and possibly a source of inspiration for the name The Good Wife!) are in old fashioned glasses and 50 shades in a Pilsner glass. The drinks presentation is nice, but not exceptional I'd say. Each drink also comes accompanied by it's own spray, so our 3 glasses have 3 misters by the side, and these are duly deployed on our drinks by the waiter. I think I'd prefer it if the mister was used as a special touch on one / possibly two cocktails in the menu, but to have it in every drink, seemed like overkill. DD and I both however enjoyed our cocktails, the Wolf and Mrs R, while Sweta was disappointed with 50 shades.., saying that she wasn't able to distinguish individual flavours in the drink. The snacks were however very good.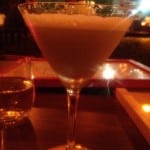 As we polished of our first round of cocktails, a surprise was on it's way to us. A tray bearing 3 glasses of the Gateway Hefeweizen, courtesy Rahul from the Gateway Brewing Company. Let it never be said that we turned down a free drink, and we gratefully chugged the pint down. The next cocktails were also ordered, Y Tu Mama Tambien for Sweta and 3 Shades North (I think!) for DD. As also, another assortment of appetisers, some tuna and some prawns. The place was filling up gradually, about par for a Wednesday evening I guess. The music was buzzy, and the vibe was good. Unfortunately for the outlet however, we seemed to be the only bunch drinking cocktails, and Kingfisher draught appeared to be the most common drink on the table. For an outlet which appears to have invested heavily in it's cocktails, that's sad, and I'd expect that the management took some more proactive steps to build cocktail culture, rather than just leaving it to the guests!
Tulleeho