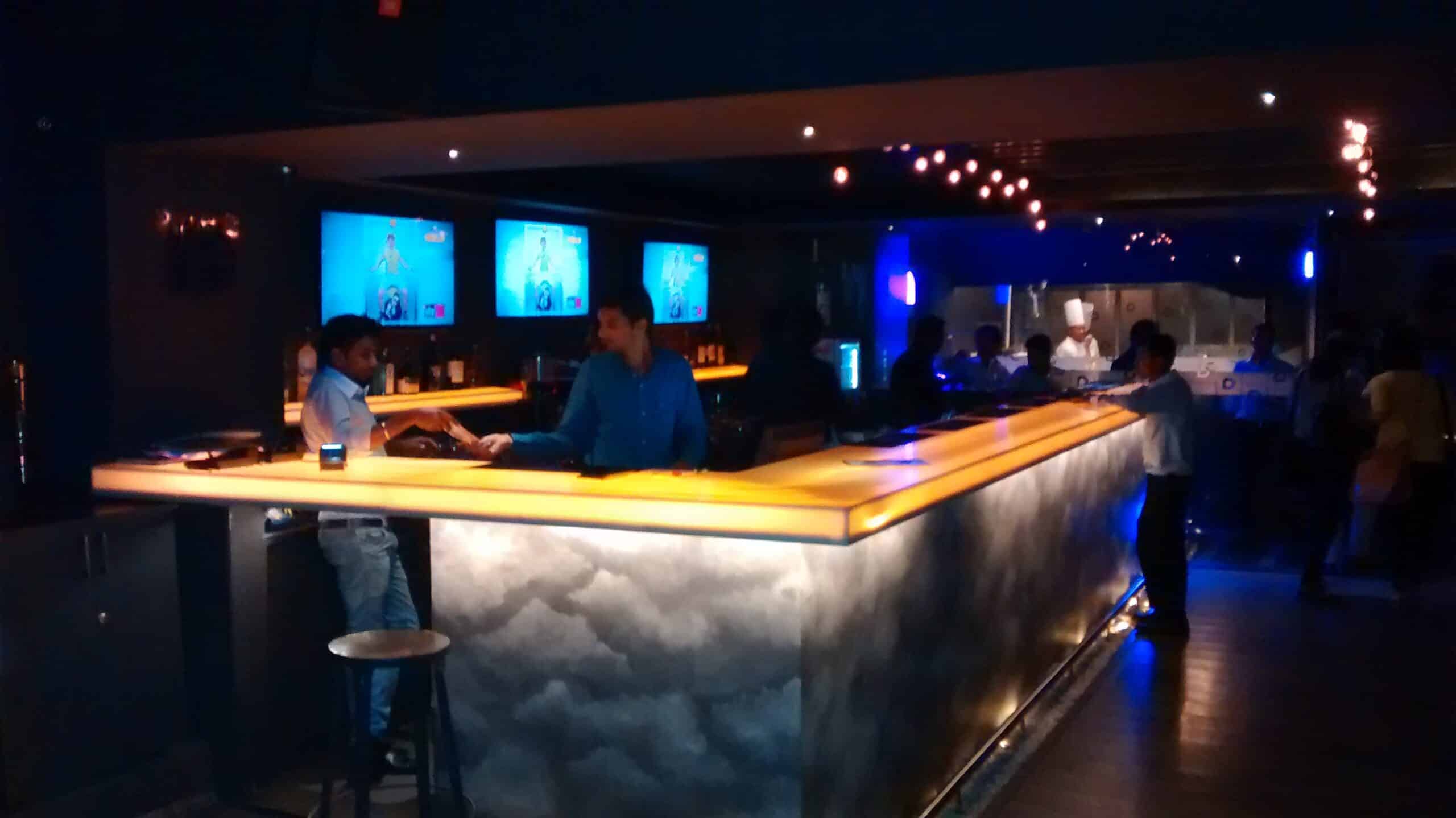 I'm in Hyderabad for the second time this year and this time I decided to venture out and visit a few of the famous bars here.
Wednesdays – The best day to go out in the middle of the week and binge on a few drinks with friends, and I did just that. Met up with my friend and a few of her work colleagues at Air Café Lounge on Road No. 36, Jubilee Hills. The seating at the entrance was quite nice and seemed very relaxed – open air with a lot of tables, this section was full but I couldn't find my friend. I proceeded to the inside only to be greeted by a bartender Sai, whom I knew from a training I had conducted at Over the Moon, he just shifted jobs here recently. The bar back had 3 large TV screens playing the same channel; it was bright and right in my face, I couldn't tell what was on the display. There was quite a big dance floor right beside the bar with a DJ.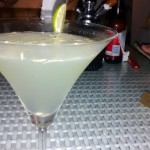 I went on to the other side of the outdoor section, which wasn't open air and spotted my friend there. I needed a drink! Ordered myself an Adriana cocktail (Light rum, rosemary, apple), which was suggested by Sai. I didn't like it too much, tasted like an over sweet Daiquiri, and had rosemary sprinkled on the top. Sai replaced it immediately and I didn't like the second one either, so I exchanged my cocktail with my friend's beer – sorted! My friend and her colleagues were there for the Hookah – with a flavor called Paan Rasna & Mint. I'm from Bangalore and you won't find even one place that serves Hookah!
For my second drink, I decided to play it safe and ordered myself a Captain & Cola, since there wasn't any of my favourite monk. There was a terrace section that seemed interesting so my friend and I took a look around. A large screen that was playing a football game, there were very few tables occupied. I would have liked to sit here but we were told that the top section was full (no it wasn't!), but that's fine. Apparently Air gets crazy during the weekend and is a must visit.
It was a work night and everyone had an early morning so we called it a night, but I didn't! I headed straight to my favorite place in Hyderabad – Over the Moon, which was a five-minute walk away. I pretty much know everyone here, since I've conducted training for their staff, and worked on a new cocktail menu for them, which is due to launch in January, can't wait to see the response to the new menu! Said my hellos to everyone and stuck to my Captain and Cola. OTM is all about a great ambiance, good music, great service and a great outdoor drinking experience.
Throwback Thursdays, they say, a day to explore the city! A short walk from my hotel is Coco's Bar & Kitchen, and it's drizzling, wasn't too bad though. It's got this Goan shack kind of feeling, located on the second floor and is partly open air. This place hosts solo or duo artists on a daily basis! I don't think I've seen or heard of any place that plays live music every day. The place was full, so I headed straight to the bar and ordered the usual. As soon as I receive my order, Arpit, with his guitar and harmonica, plays "Have you ever seen the rain", seemed fitting. And he continues to play other classics like –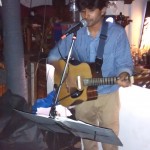 Tequila Sunrise, Yellow, Wonderwall and Fools Rush in, among other hits. I also ordered a Thai Fried Chicken which was really good and quite spicy.
As soon as I was about to order my second drink, I get a call from another friend asking to me hit Heart Cup Café, which is THE place to be on a Thursday – Karaoke night. I call myself a cab and head straight there. From a distance I could hear the crowd cheering, and singing along to "Rolling in the deep", the place was packed! One famous tune after the other, the crowd would sing along, and oh well, so did I. It was fun. We ordered ourselves a Budweiser bucket of 6 beers. There were songs like Nickelback's Rockstar, Shakira's Wherever Whenever, and System of a Down's Chopsuey. But the best of them all was when a few regulars of heart cup took over the stage for the last song by Eminem's "Love the way you lie" featuring Rihanna, who sang the rap parts like pros!
As soon as the karaoke ended we went right next door to F Café, the party was on! Sipping on beers and grooving to the music on the dance floor, the DJ was on a higher level where everybody could see him, the crowd went pretty wild!
And that was Hyderabad – such a great time.