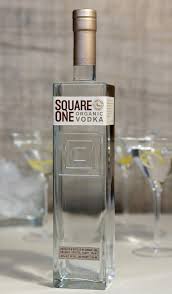 Starting a vodka collection? Vodka addict, Nischal Gurung recommends the following brands – Smirnoff, Absolut, Skyy (great packaging), Grey Goose, Belvedere (made from Rye), Ciroc (made from grapes), Pinky (Pink) and Blavod (Black). Coming from someone, who has a current collection of 21 vodkas from around the world, that's advice you'd do well to heed.
Nischal's interest in collecting vodka began, after he handled the bar at a party on behalf of Grey Goose Vodka, and the party was also attended by Dimi Lezinska the then Grey Goose brand ambassador. Vodka has always been sold by imagery, and it was this imagery personified by Dimi and Grey Goose, which got Nischal bewitched by vodka.
He doesn't just collect vodka, but he also drinks what he has. He however tries to make sure, that he has a little left in each bottle, until that is, he gets a replacement. Nischal disagrees with the popular myth that vodka is a tasteless and odourless beverage, and says that most vodkas, have their own characteristic taste profile. Every time he opens a new bottle of vodka, he has a taste to see how it compares to other brands. He prefers to drink his vodka on ice and neat, and is not a big fan of flavoured vodkas. Vodka's versatility as a cocktail mixer comes in useful, when he has guests over.
Of course being in India, it's not that easy to source a lot of brands, so he relies on friends or relatives to source particular bottles on his wish list for him. Being connected to the beverage and hospitality industry is also a bonus as some of his clients knowing of his love for vodka, have begun to gift him bottles. As regards vodka from India, Nischal indicates that Romanov and White Mischief are both nice, and he also likes the Magic Moments Lemon grass flavoured vodka. His personal favourite however is Absolut.
Vodkas of Note
If you love vodka, then you should try and become friends with Nischal, as he only opens special bottles of vodka with people who'd appreciate them.