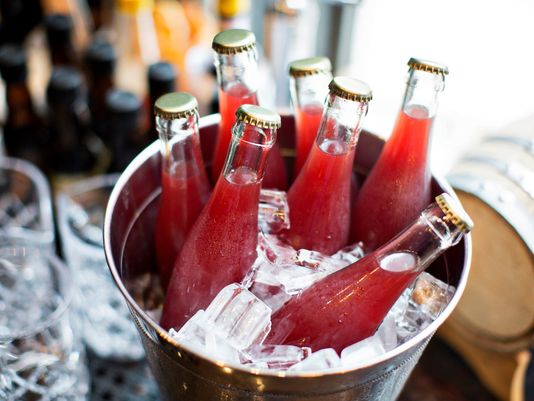 Halloween may be over, but that's no reason to not be very very scared. These cocktails will help (or hurt).
Vampire Kiss
This emerald-hued cocktail is as stunning on the eye as it is on the palate. If you have white (clear-coloured) crème de menthe instead of the green version, add a drop or two of green food colouring to the mix.
Ingredients
Vodka 60 ml
Raspberry Puree 20 ml
Cranberry Juice 30 ml
Chocolate sticks to garnish
Preparation
Take a shaker full of ice and add the ingredients. Stir well and double strain into a chilled martini glass. Decorate with the chocolate sticks and serve.
Bloody Vampire

Ingredients
Vodka 45 ml
Lime juice 10 ml
Sea salt – A pinch
Ginger Juice 5 ml
Mustard sauce – Half bar Spoon
BBQ Sauce – 5 ml
Horse radish sauce – 5 ml
Tomato Juice – 90 ml
Crushed Pepper – Pinch
Preparation
Shake all the ingredients with ice and strain into a chilled pilsner glass. The glass can be rimmed with a mix of pepper, chilli flakes, sea salt and ginger powder. Can garnish with a fried chicken drumstick (optional!).
Dragulla
Ingredients
Kahlua 30 ml
Cognac (VS) 15 ml
Triple Sec 15 ml
Lime Juice 10 ml
Simple Syrup 10 ml
Blood Orange Wedge To Garnish
Preparation
Shake all the ingredients together and strain into a chilled Martini glass. Garnish with a Blood(y) Orange Wedge.