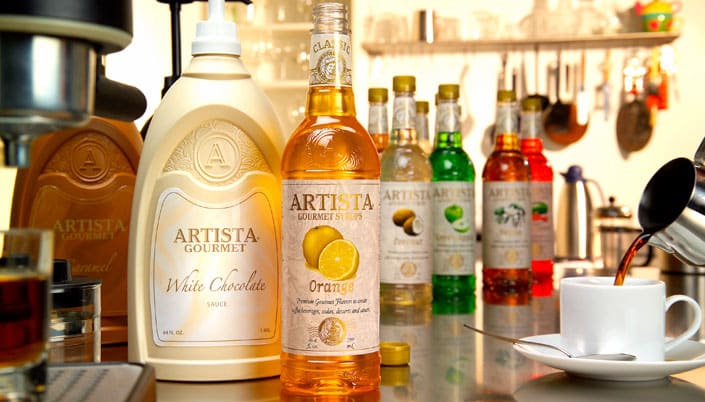 Introduction
Cocktails now days are a fashion statement. Cocktails are evolving. And this is all possible because people like you and me who are aware of what we are drinking, so obviously the bar is raised.
There are basic definitions about cocktails, but according to me, there are only a few things which make the cocktails fall into a category of a "Craft Cocktail". Infused Spirits, Flavoured Syrups, and of course the art of mixing them together.
Today we shall discuss Flavoured syrups, their use, their making and their role in increasing the standards of a bar/cocktail.
Now when we talk about cocktails, there are different colours, flavours and textures that come to our mind. But how do these bartenders attain those? The secret is Flavoured Syrups.
There are basically 2 categories of Syrups.
Gomme Syrup (Simple Syrup/Sugar Syrup)
Flavoured Syrups.
Flavored Syrups typically consist of a simple syrup, that is (sugar fully mixed with water while heated), with naturally occurring or artificial flavourings also dissolved in them. Flavored syrups may be used or mixed with carbonated water, coffee, pancakes, waffles, tea, cake, ice cream and other foods. There are hundreds of flavors ranging from cherry peach to vanilla to malt, hazelnut, coconut, almond, gingerbread, chocolate, peppermint, root beer and even toasted marshmallow.
Now days we find many companies that manufacture different Flavoured Syrups.
But the secret lies behind making the house flavoured syrups with different ingredients that would give an edge to your cocktail. There are many benefits of making your own flavoured syrups.
Cost Effective.
Secret ingredient for your Signature cocktail.
It cannot be copied.
And last but not the least, the ultimate satisfaction to see your creation being liked by many.
Now it seems very difficult to make your own flavoured Syrups. We will see in the next segment, whether the belief is true or not. These syrups can be made in your kitchen as well as restaurant and bar kitchens. And since now a days even the house cocktail party culture is on boom in India, I am sure most of us won't mind to do a few at home and keep them bottled for our next house party.
Gomme or Simple Syrup
Gomme Syrup – It is the base of any Flavoured Syrup. This can also be used to sweeten the cocktail without adding any flavour to it. Gomme syrup also means Simple syrup.
Now most of us know the meaning of Sugar Syrup, but Simple syrup does not sound very simple. So here is the breakdown of Simple syrup and Sugar Syrup.
Simple Syrup Or Gomme Syrup – This Syrup is made with equal parts of sugar and water. It is called simple syrup because while making cocktails, its always easy to use simple syrup for balancing the taste in accordance with lime or lemon Juice (Acidity in bar terminology). Equal parts of Lime juice and Simple syrup give you a perfect balance in a cocktail.
Method:
Add 2 cups of sugar in 2 cups of water and stir it till the sugar is completely dissolved in the water.
Your Simple syrup is ready. See not that difficult.
Flavoured Syrups
Flavoured Syrups: Using Simple syrup as your base you can create different flavours of syrups. Below mentioned are a few tips and tricks for making Flavoured Syrups.
Always boil your choice of ingredient with sugar and water. Make sure that water quantity is bit more than the sugar, as boiling, will evaporate the water, making the syrup very sweet. This in turn will dominate your flavour.
After the ingredient is boiled for few minutes and you can taste a bit of it to see if the taste you are hoping for is actually been incorporated in the syrup or not. If not, boil it for some more time. When you achieve the taste you were hoping for, let the syrup cool down and then strain it with a muslin cloth or a tea strainer into a bottle and store it in the fridge.
Here's my recipe for Cinnamon and Vanilla syrup and Hazelnut Syrup
Cinnamon and Vanilla Syrup:
Ingredients:
3-4 Cinnamon sticks
4-5 vanilla Pods
750 grams Sugar
1 litre water
Method:
Boil all the ingredients in a saucepan for 5-10 minutes. Strain in a bottle and store it in the fridge. You can make an Apple Cinnamon Cooler with this syrup.
Hazelnut Syrup:
Ingredients:
250 grams Hazelnuts
750 grams sugar
1 litre Water.
Method:
Boil all the ingredients for at least 15 minutes. When hazelnuts are soft, put the whole mixture in the grinder and make a coarse syrup with it. Strain it with muslin cloth once cool.
This syrup can be used in different drinks and coffees or teas.
Ameya Sharma
Ameya has worked at the Grosvenor Victoria Casino and the Oxo Tower Bar and Brasserie in London, the Hotel Marine Plaza in Mumbai and as a trainer with Tulleeho.