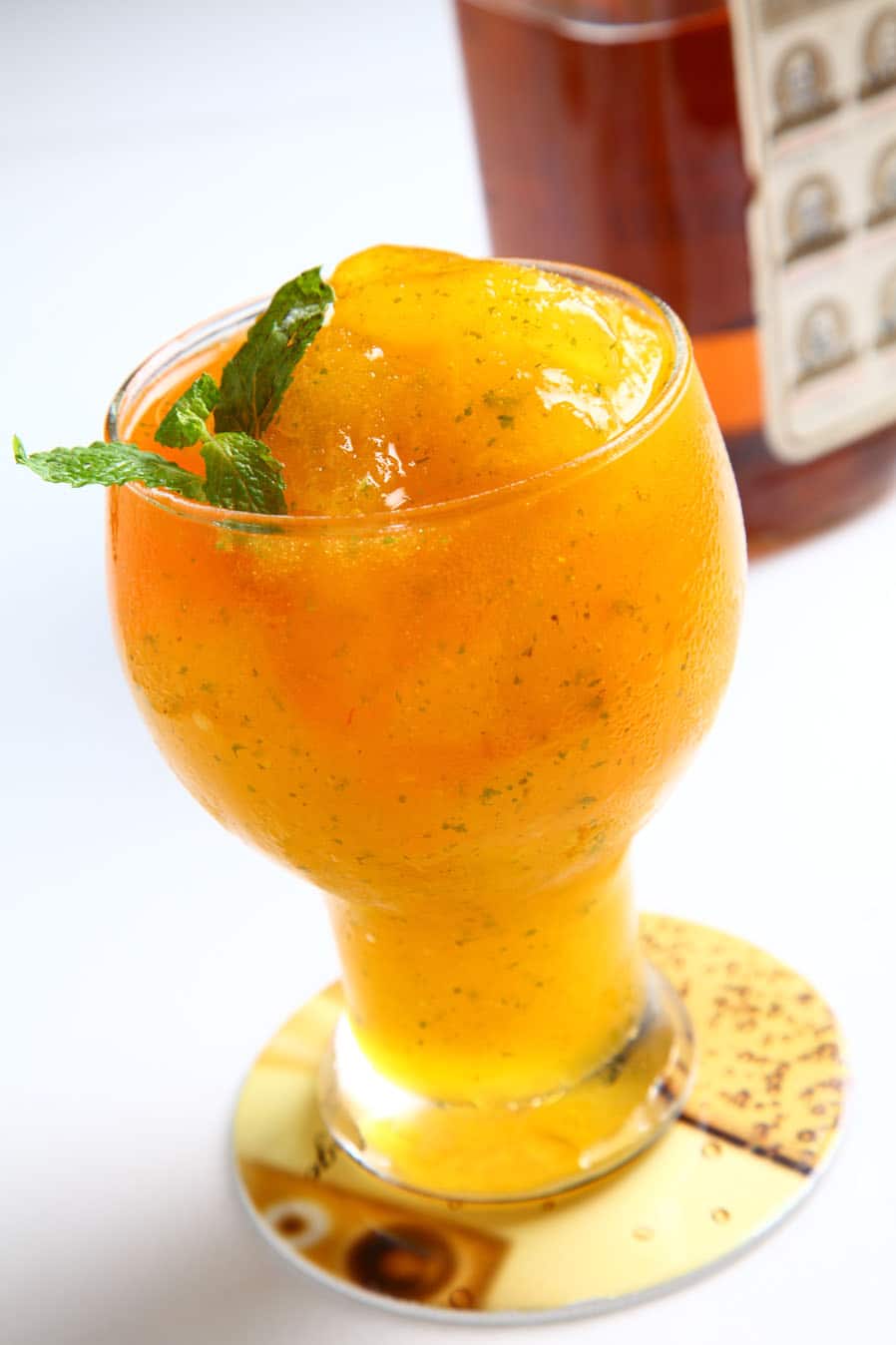 Fruit & Mint Julep
This is for those who definitely want to taste their whiskey along with everything else. A twist on the official mint julep served at the Kentucky Derby, the fresh fruit makes it delightfully refreshing.
Glass: Old Fashioned
Ingredients:
45ml Bourbon or Tennessee
2 slices orange
4 fresh strawberries or 15ml strawberry puree*
1 teaspoon sugar (when using only fresh fruit)
10 mint leaves
Garnish: Mint sprig/fresh seasonal fruit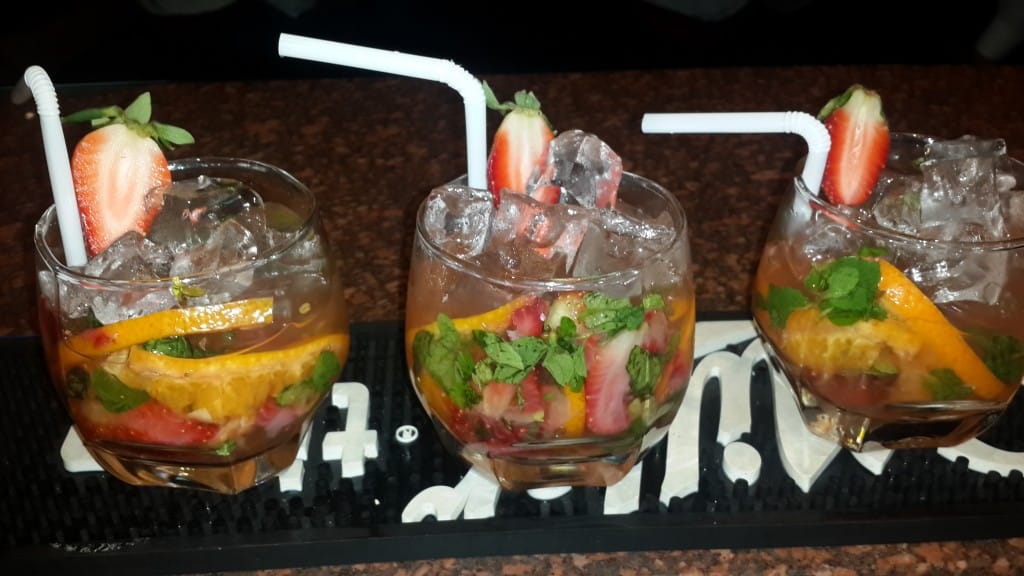 Method:
Muddle sugar in glass to crush
Add mint leaves, fruit slices (or puree) and muddle with sugar
Fill glass with crushed ice
Pour in the whiskey and stir
Taste to adjust sweetness
Top with more crushed ice
Garnish with a sprig of mint
*Change fruits seasonally – use semi ripe mango, peaches, plums, pineapple as they come along in place of strawberry
Fred & Ginger
Such a cool summer refresher this. Very simple yet completely delicious with juicy orange and just a hint of ginger to lift it.
Glass: Long Drink
Ingredients:
45ml Bourbon
100ml orange juice
1 wedge of lime
Ginger ale to top
Garnish: slice of orange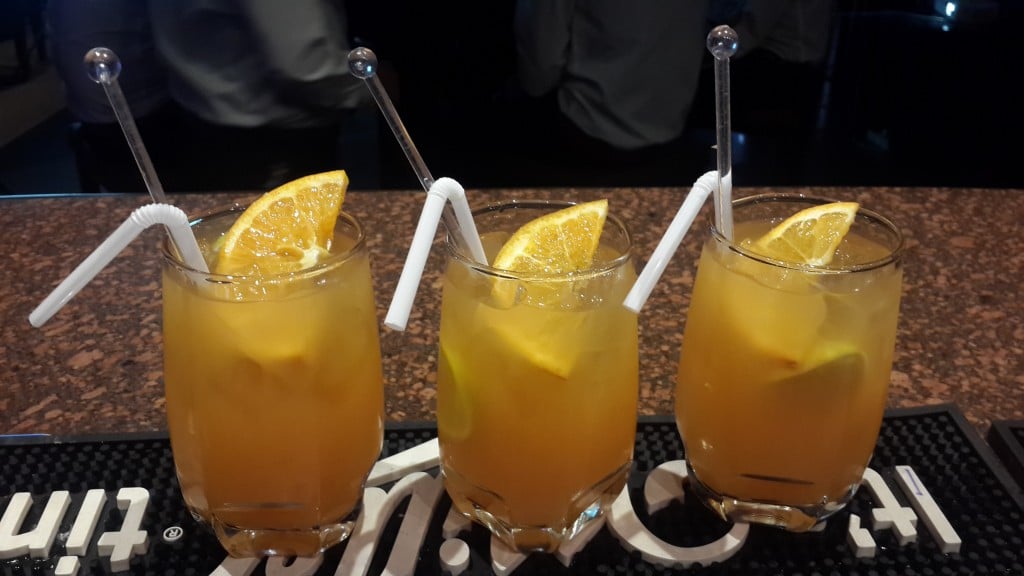 Method:
Fill glass with ice
Pour in the bourbon and orange juice
Squeeze in wedge of lime & stir
Top with ginger ale
Garnish with a slice of orange
Summer Freeze
The perfect way to beat the blistering sun – this beautifully peachy slush spiked with fresh green mint and edgy Bourbon or Tennessee.
Glass: Margarita glass/Bavaria Glass
Ingredients:
45ml Bourbon or Tennessee
45ml Manama peach-apricot crush
15ml lime juice
3-4 mint leaves
Garnish: mint sprig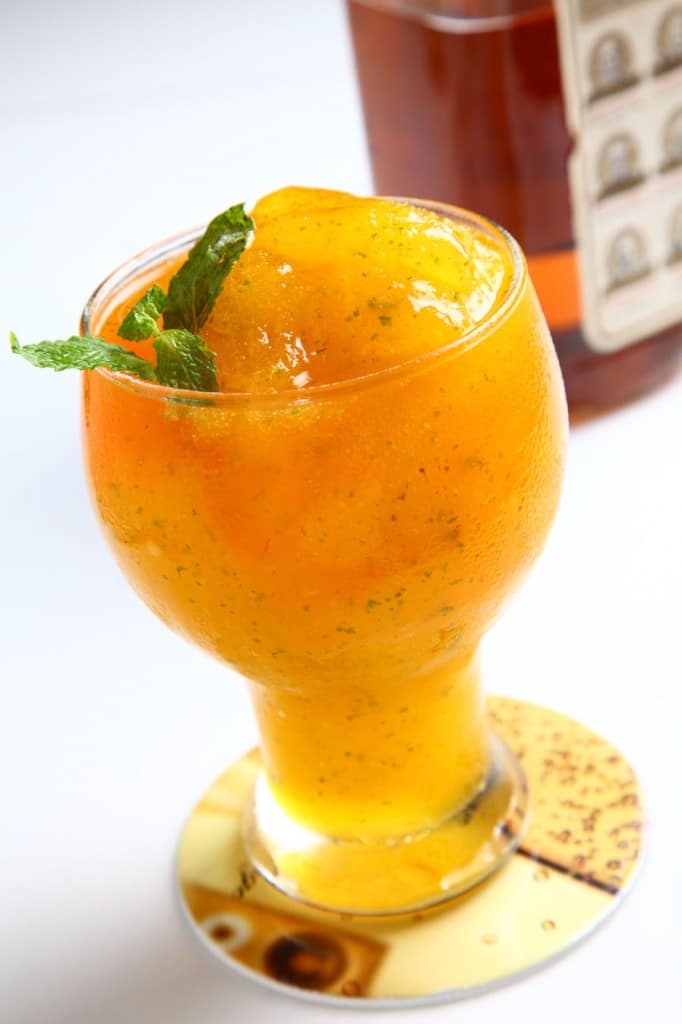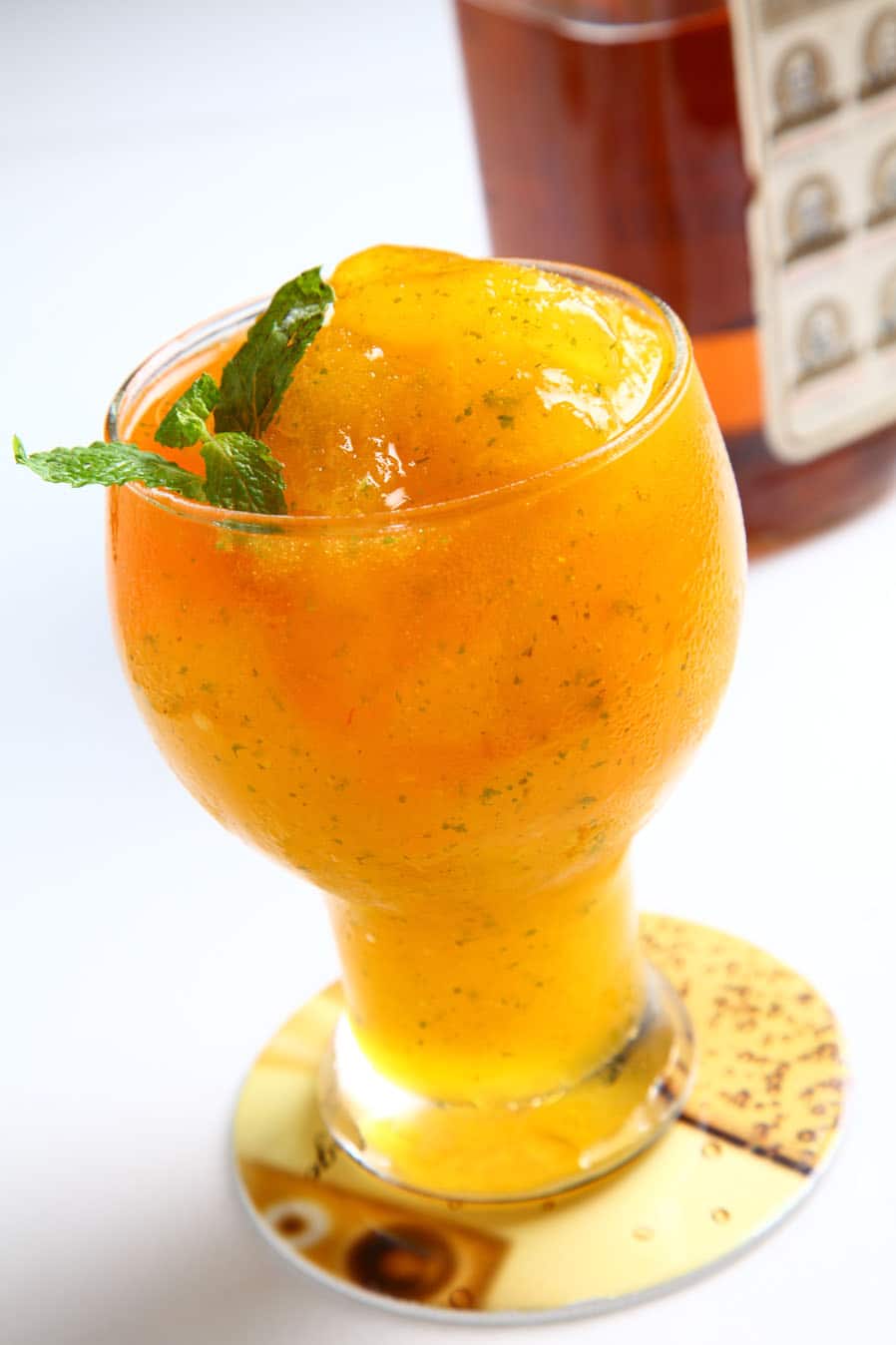 Method:
Rim half the glass with salt
Fill the shaker half with crushed ice
Add all the ingredients and blend it until it becomes slushy
Pour it into salt rimmed glass
Garnish
By Shatbhi Basu