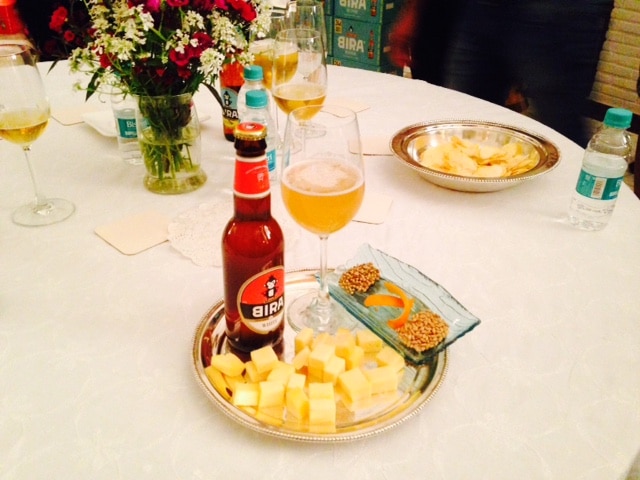 The name Bira evokes different things to people from different part of India. If you're from Punjab, then you'll probably equate it to "big brother" and if you're from the west of India, then it's also a slang which you might relate to. What it does however definitely stand for is well crafted beer, imagined in India and made with Belgian beer making prowess. It's apt therefore that we're at the residence of the Belgian ambassador to India, Mr. Jan Luykx and his wife, Mrs. Raka Singh (the marriage being another example of a Indo-Belgian partnership that has worked!) to celebrate the launch of Bira in India.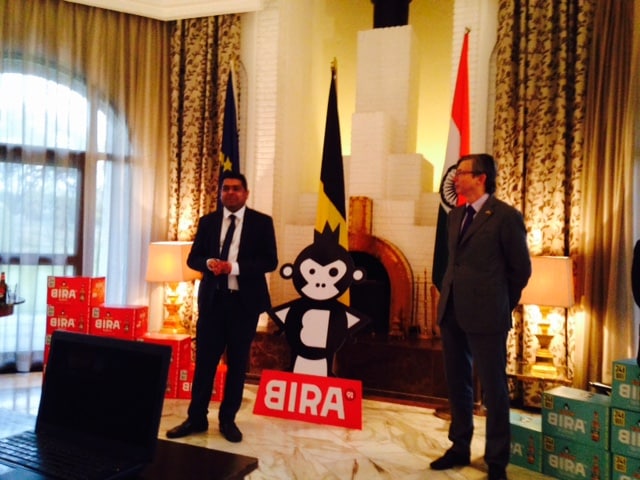 The full name of the beer is Bira 91, and the 91 signifies the India country code. The logo itself is that of a playful monkey, with the monkey signifying the playful and youthful nature of the brand, as well as personifies the intelligence which you'd associate with monkey's.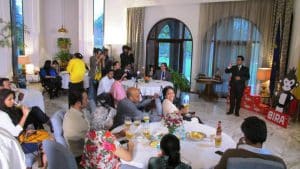 Bira 91 marks Cerana's evolution from an importer of specialty beer to a brewer. Ankur of Cerana felt that the time was right for Indian consumers to pay a premium for a young Indian brand of beer. It's been positioned as "the first craft beer with a youthful Indian identity, a brand that is trendy, fun, social, smart and unconventional."
There are two variants being launched to start with, the White, which is a wheat beer and the Blonde, which is an extra hoppy craft lager.
An IPA is scheduled for release for the summer of 2015. Cerana is brewing these to their specifications in Belgium, and shipping them over to India and Ankur doesn't rule out local production in time to come.
Bira is (or will shortly be) available both on tap in bars as well as in bottle, in major retail outlets, in NCR, Mumbai, Bangalore and Kolkata.