"Excellent Choice, Mr. Bond", this line from the promotional machinery of Moet Hennessy, the world's premier luxury wines and spirits company, marks the move to Belvedere vodka, as the spirit of choice for Bond, James, for Spectre. To coincide with this coup, Claire is on her first trip to India to tell us why Bond's choice in vodka is the right one, and how to enjoy the perfect Martini.
Claire is the head of spirit creation and mixology for Belvedere Vodka, a brand owned by Moet Hennessy. I never realised however that I'd end up discussing the laws of thermodynamics with this elegant blonde, who looked more at a home in a country manor, than in the rough and tumble of a night club bar.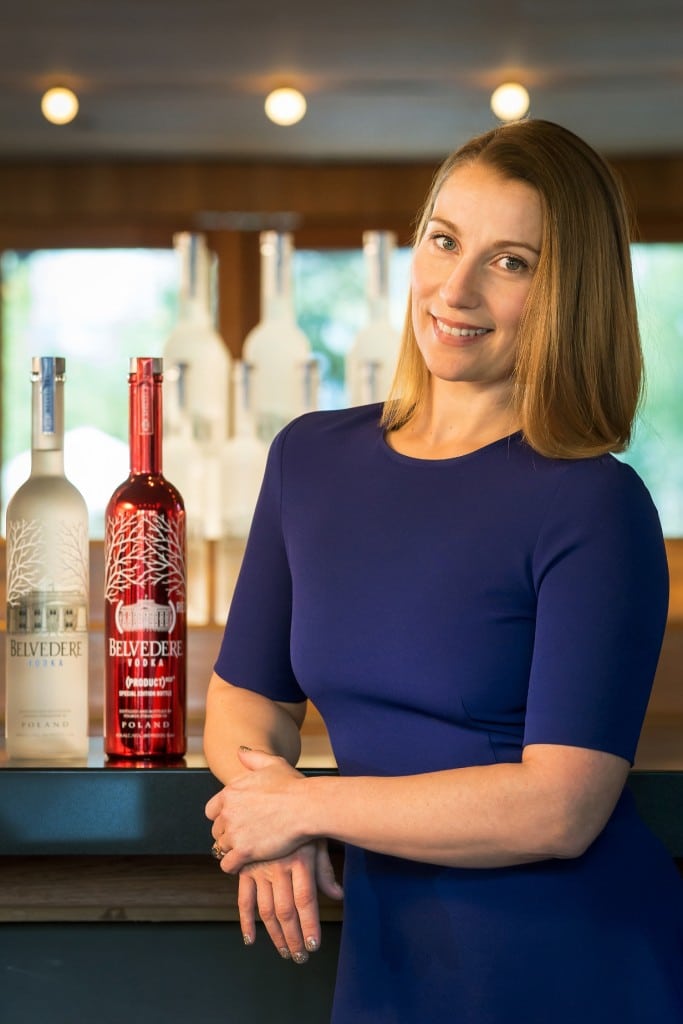 Tulleeho

– Bond has expressed a preference for his vodka martini, Shaken not Stirred. Does the technique make a difference to the intensity of the drink? Does shaking lessen the intensity of the drink, and hence is Bond a wussy?
Claire – No actually the 2nd rule of thermodynamics states that there can be no change once all the components of the liquid reach the same temperature. So once you're shaking the Martini, the ingredients reach equilibrium very quickly and nothing else changes, so there's no further dilution. You can shake a cocktail for 3-4 minutes, and you'll have the same level of dilution. The difference is that when you stir a Martini, you'll take much longer to reach that temperature. So it can take upto 90 seconds to get a cocktail down to -5 or -7 degrees, whereas it can take 3 to 5 seconds when you're shaking. It's really about the contact the ingredients have with ice, and you're maximising the surface area when you're shaking rather than stirring. So it's not more dilute, it's more aerated, it feels lighter, and it's colder.
Tulleeho

– Heineken reportedly paid USD 45 million, and got a hit and a miss in Skyfall. Can you control the level and type of exposure you get in Spectre?
Claire – We're very excited to see how the brand is portrayed or animated in the movie. We've had lots of conversations with the production team. We've done a lot of internal training on the Martini, to make sure our message is communicated, and I can't say any more than that at the moment.
Tulleeho

– You also have a responsibility for helping develop Belvedere's flavor portfolio. Any favourites here?
Claire – For Belvedere's flavours, we use natural and fresh ingredients and are always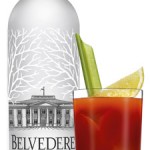 experimenting. Last year we launched Mango and Passion fruit, which was the first time we've launched something tropical, so that's very fruit forward and is also a response to the very sweet style of flavours which are popular in the US. The Belvedere Bloody Mary is also a genuine innovation with us taking all the ingredients in a Belvedere Bloody Mary and infusing them into our vodka. The Pink Grapefruit is also an annual bestseller, as people like the innovation, but they also like something they can appreciate and use regularly.
Tulleeho

– Bond's had a long association with Smirnoff, so this is the first time that he's upgraded his vodka. Why do you think he's done that?
Claire – Thank you for saying that, I can't speak about his association with Smirnoff, but it's very exciting that we're partners. In Dr No, he asks for Russian or Polish vodka, so we know that he's a fan of both styles and it's great to see that he's selecting a Polish authentic vodka. We know that Bond is a big fan of vodka, so it's only natural that in 2015 Bond – is picking a luxury vodka. "Excellent choice Mr. Bond"
Tulleeho – Belvedere is made from rye, as opposed to a lot of vodkas, which use wheat as a base. Rye v/s Wheat, what's the difference?
Claire – Rye is probably a little more complex a grain than wheat. If you look at rye bread v/s white bread you'll immediately see the difference. Wheat is a very delicate, light grain, When you distill it, you tend to create more of a neutral style of vodka, with possibly some hints of citrus, rye on the other hand has more of a broad palate, more complexity when you distil it, black pepper, white pepper, spices, to caramel, toffee, etc. somewhere in the middle between indulgent flavours and spice.
This can also depend on how and where it's distilled. Wheat vodka in Russia can taste very different from wheat vodka in America. We're using the distillation to liberate the lovely character of our grain. We're using a lovely grain as well.
Tulleeho – Are you going to be in the movie?
Claire laughs – "I'm waiting for the call, I'm very busy, and I have to make some time, but for Daniel Craig, I'll make some exceptions and move some stuff around."
Tulleeho

– What's your Desert Island drink?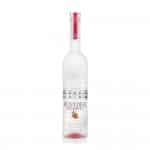 Claire – Belvedere Pink Grapefruit vodka goes with everything (and coconut water) and I love coconut water!