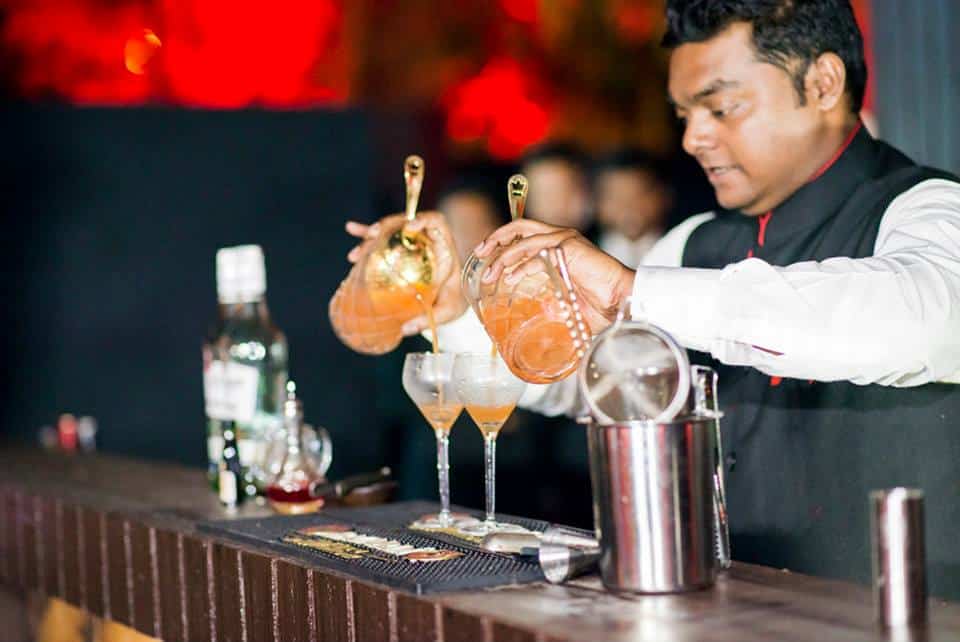 Where does he work: Ellipsis – Colaba , Mumbai
My favourite cocktail (and why): AMALIA – ( This cocktail took me to the national finals of BLCC 2014 and also it has a lot of complicated and rare ingredients which is why it's a challenge to create it every time. Consistency and quality are the things I look forward to every time I create AMALIA and therefor no ingredient has a substitute to it.)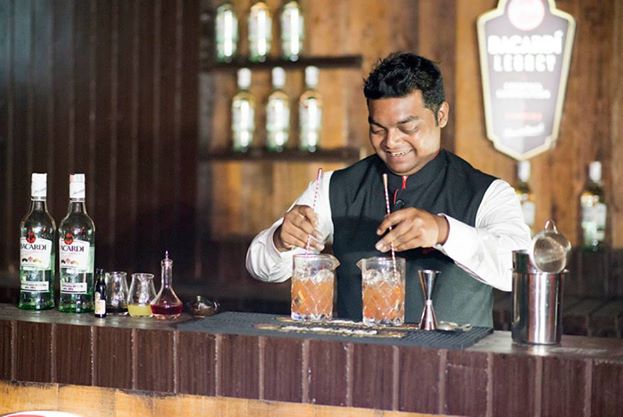 What kind of a cocktail program do they have: Our cocktail program consists of in- house made syrup, fresh juice every day, fresh garnishes every day. Double pour policy in all our cocktails. Also every week all our bartenders present a cocktail talk, (currently mine is Vesper Martini), and this helps in knowing a particular cocktail in deep and helps gain confidence in speaking to a guest.
Craziest thing a customer's ever done: I remember a guest once asked me for a whisky soda in a busy bar. I told him that if he doesn't mention any brand I will serve him the most expensive whisky. He first laughed and then ended up buying a whole bottle of the most expensive Japanese whisky. After that he told me that he bought the bottle only because he liked my unique selling skills.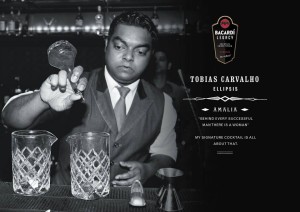 Best tip I've got: A guest liked my cocktail so much that she started promoting it in the bar to people around and in the end she clicked a "selfie" with the cocktail and me in the picture.
If a customer offers to buy me a drink, I'll accept it and give the same spirit to the guest as a free shot, but technically it's the guest's own alcohol.
My favorite tool is Bar Blade. I hate seeing bartenders using spoons or other bottles to open beer pints. They call it 'Jugaad' but I always keep an opener in my wallet also.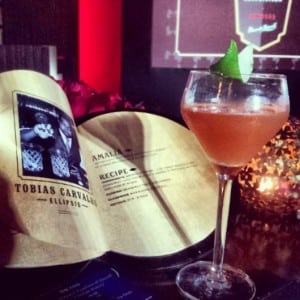 The best cure for a hangover is Bloody Mary… and at Ellipsis we make awesome Bloody Mary's with almost 15 ingredients in it.
I'd love to have a drink with well if you are talking about ingredients I would say a chilled beer or a nice whiskey on the rocks. But if it's a person I would say with friends who are not that talkative.
Best drink to order if someone's on a date is a nice bottle of red wine or champagne. Or just call me and I will create a perfect cocktail for the occasion.
Current Achievements
2nd Place in this year's Bacardi Legacy Cocktail competition National Finals.
National Finals @ the Corralejo Teqnic Challenge – 2013
National Finalist at World Class – 2014 (Currently on)