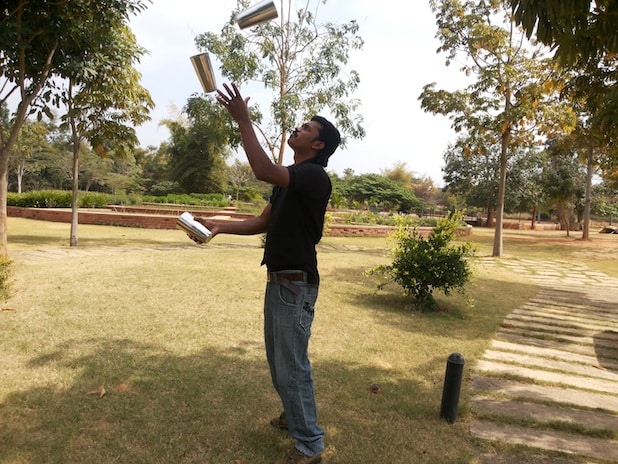 Sojan is a graduate in Economics from MG University. He also completed a professional bar tending course at Tulleeho Bartending Academy, and has also completed the WSET level 2 – Award in Wines & Spirits through Tulleeho Wine Academy.
He has about 10 years of experience, and has been working in the hospitality sector as a bartender (full time / freelance), conducted brand promotions and activation, and worked as a training assistant through Tulleeho, with international brands such as Remy Cointreau, SAB Miller, Pernod Ricard etc.
He has also worked freelance at ITC, Novotel, member clubs, corporate events and house parties as a flair bartender. He loves making cocktails and enjoys flair bartending.
He is currently the flair and mixology trainer at Tulleeho Bartending Academy, Bangalore.