One thing you'd like to change about the Indian market…
The liquor industry in India has the potential to operate in a simplified manner. There is a big opportunity here for the government to create the conditions to make doing business in India easier. A uniform, harmonised state excise policy and simplified labelling regulations would help grow revenues and lessen complexity in the trading environment making it easier for the authorities to reduce illicit alcohol production.
On the same subject, I also feel we should do away with surrogate advertising. When you talk about Granton Club Soda, or a Royal Stag Soda, everyone knows that you are talking about whisky. We should put standards in place instead, that limit underage viewers from exposure to such messages which might be a social taboo. This can be achieved by time restrictions, for instance telecasting the advertisements post the "watershed". We need to figure out the time period during which television viewing is highest for this section of the audience and prohibit advertisements of alcohol brands during this period. In addition one may prevent imagery of actual drinking of liquor on TV that could directly appeal to many individuals. Which is why even internationally, in UK and US surrogate advertising isn't prevalent; what exists is responsible advertising that doesn't have an adverse effect on society. I think if we change this, it would in turn also help the liquor industry gaining more acceptance in the country.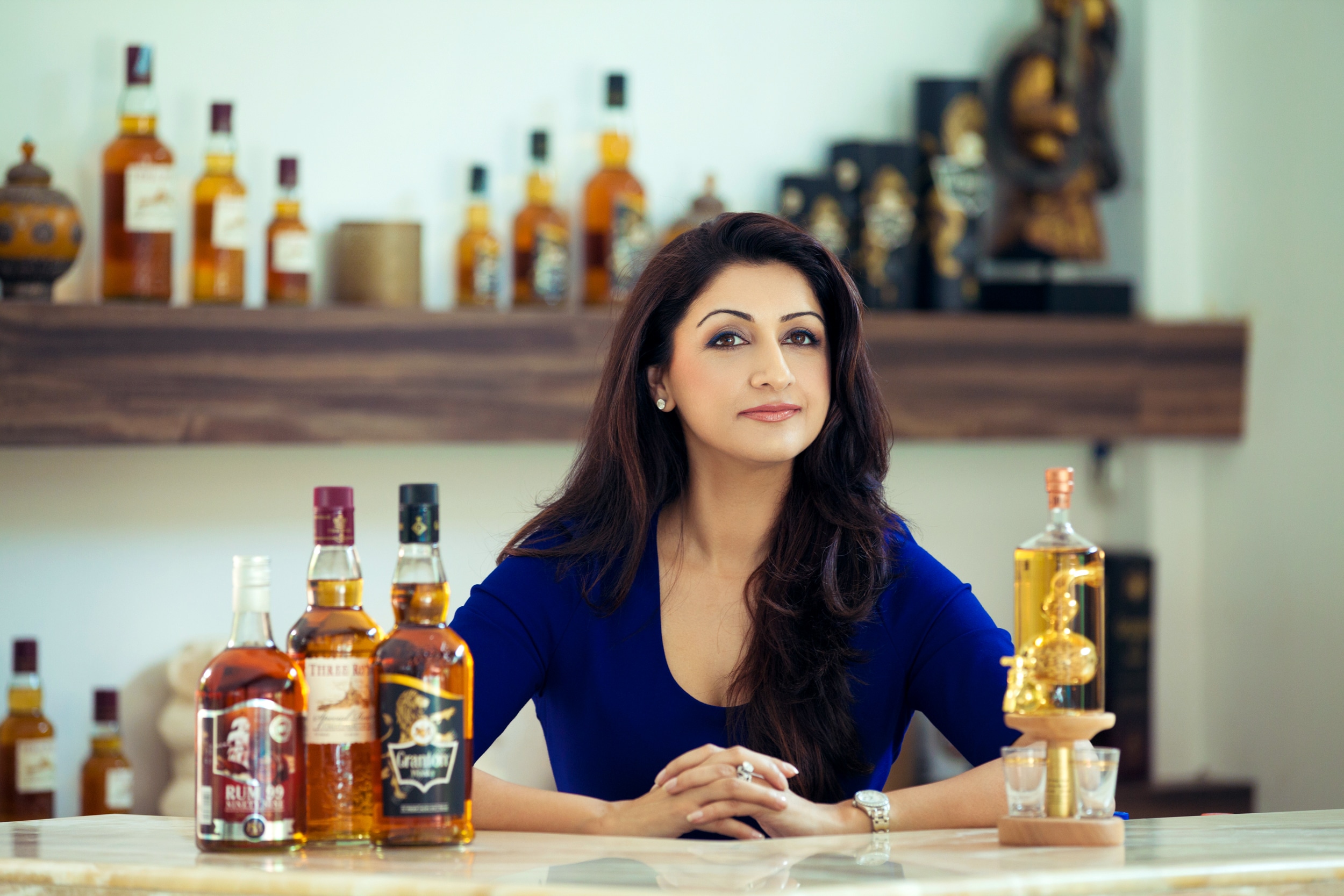 Who do you think sets drinking trends in India?
I think, the youth, their age demographic being between 25 – 35 years set the drinking trends in India. With social acceptance, and rising incomes, increasing travels, they are exposed to a wider variety of alcoholic brands including IMFL. In the last 10 years, the number of drinkers has increased from 1 in 300 to 1 in 20. The youth today want international quality, variety, products that the world consumes, and rightly so…
What according to you is the most overrated drinking fad / drink in India at the moment?
For me, these specific 'women focussed' drinks are extremely hyped. If I, a woman want to drink, why can't I have the absolute best available in the market? Why should it be a product specifically developed for women, which is a milder version of the original? I want the finest product and it shouldn't matter whether a man or woman is drinking it. If we were to take vodka for instance, I don't want to drink a vodka which has been made for women, I would choose the best in the category: say, a Belvedere or a Grey Goose accordingly. I find this a tad bit funny.
What's the next big thing for India?
I Brands Beverages! 🙂
We hope to be one of the top five liquor companies in the next few years. We are a brand specific company, focussed on making international standard quality products that are value for money. We currently have four fantastic products in our portfolio that are of international repute:
Three Royals Whisky – a premium segment whisky (MRP: INR 350 – 735 for 750 ml)
Granton Whisky (flagship product) – a deluxe segment whisky (MRP: INR 285 – 565 for 750 ml)
Rum 99 – a Jamaican flavoured dark rum (MRP: INR 210 – 330 for 750 ml)
Granton XO Brandy – a rare French brandy (MRP: INR 280 for 750 ml)
We are one of the fastest growing liquor start-up companies in the country, seeing a phenomenal response to our products over a relatively short period of time. In our 6th year of operation, we are today present in 15 states across the country with 3 more states launching later this year. Our products are available in more than 120 cities. We also have started exporting internationally to the ASEAN markets – Cambodia in the first phase, moving to Vietnam, Laos and China in the second. With 11 awards both internationally and nationally including best packaging and blend, we are the ones to watch out for!
Which is your favourite liquor brand ad campaign?
I quite like Officer's Choice. It was an intelligent campaign pulling at the sympathies of the common people. I particularly like the one of a man helping an elderly aged couple with their suitcase at the railway station; helping them regardless of who they were. I think we need to be more socially caring, so I liked it. Plus of course, I love our Granton Club Soda TV commercial about a man who is ready to take on the world, with his inner 'Sheron wala dum' after having a Granton.
Which is your favourite Bar in India and why?
Sanctum in Bangalore.
It is a very upbeat bar that features a unique and unmatched onyx bar, and also has the widest selection of singer malts and liqueur in the city. When lit up, it looks magical. They have an amazing cocktail list, I think probably the best in the country. The food there is also outstanding. The staff's attention to detail and knowledge about the menu, make it a fab experience.
Which of your competitors gives you sleepless nights?
Suntory and Diageo. They are international powerhouses and would give most companies sleepless nights. I think, Teachers and Johnnie Walker are quite the cool brands though… The Johnnie Walker Black Label marketing campaigns are quite chic, their branding is particularly fabulous.

The one fictional character you'd like to have a drink with…
James Bond. The Sean Connery Bond. I would be interested to know why he likes his Martini shaken not stirred. I would also try to introduce him to our Three Royals Whisky.
If you were alone on a desert island, which drink would you want with you?
Red Wine definitely. I would love to have a bottle(s) of 1999 Château Margaux with me. I would also love a bottle of our Rum 99. It is a beautiful Jamaican flavoured rum and would be perfect for the island.
🙂
Lisa Srao, Chairman and Managing Director, I Brands Beverages Ltd.