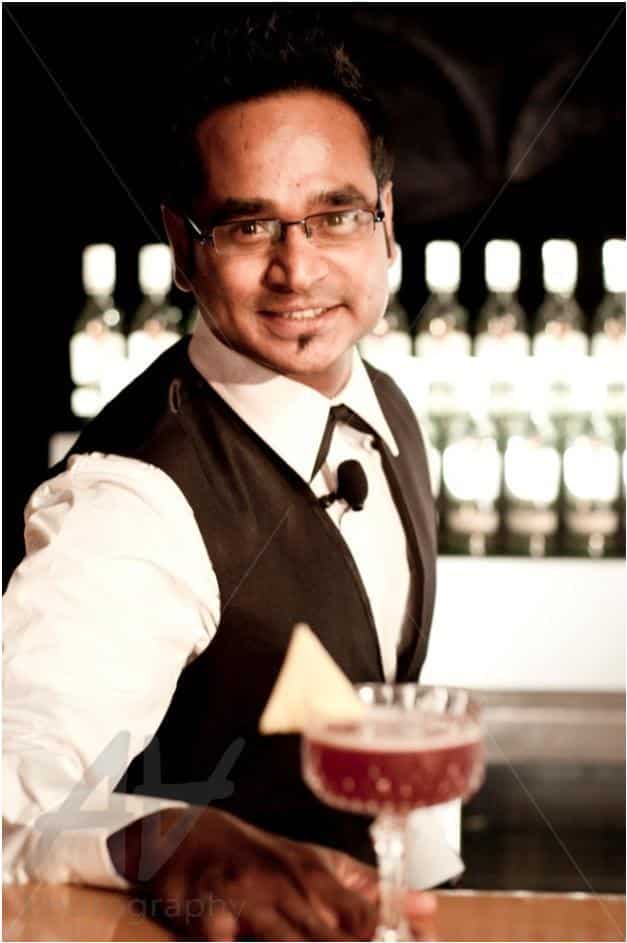 Where does he work: Where people want him/her too. The Bar of course. Blimey, Bangalore. Assistant Manager.
My favourite cocktail (and why): Every cocktail I make it with love. Classics coz if these didn't exist, I wouldn't have become a BARTENDER…
What kind of a cocktail program do they have: Classics never die, signature to maintain the consistency.
Craziest thing a customer's ever done:Everybody is sober until I serve them a cocktail, after that everybody is crazy.
Best tip I've got: Not to lose flamboyantness & the confidence.
If a customer offers to buy me a drink, I'll If It's a lady – your place or mine, if it's a gentleman – let's do it outside.
My favourite tool is: Cocktail shaker, shaking with a smile.
The best cure for a hangover is: Another cocktail! – Red eye, Bloody Mary
I'd love to have a drink with: My colleagues.
Best drink to order if someone's on a date is: Would love to make a French 75.
Current Achievements
Secured as top 20 in India Finals for Diageo World Class 2014.
Secured as Best Mixology Bartender in Bacardi Legacy Cocktail.
Competition 2011 & 2014 in Bangalore regional round & National Level Delhi in top 13 in India from Skyye.
Secured Second Position amongst 24 contestants in Bangalore at the BMGP
Work Flair Bartender Competition 2009 which led me to 6th position in India at the Finals, "SHIRO"