Where does he work?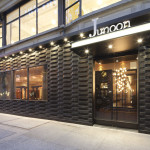 Currently, by day I am working as a Mixologist with India's very famous chef Vikas Khanna at a high end cocktail Lounge along with specialty Michelin Star Indian restaurant called "Junoon", in New York. It has a lounge bar called "Patiala Lounge" which presents contemporary cocktails that crossover many of the herbs and spices found in Indian cuisine. It offers an extensive selection of artisanal spirits that can be used to prepare many of the favorite classics spanning the century. The Patiala Lounge is named after Bhupinder Singh of Patiala, an iconic Maharaja who is well known for his flamboyant extravagance. His insatiable love for food and libations, forever preserved by the colloquial saying "Patiala Peg" meaning "big drink".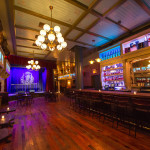 Apart from this I work with a very unique bar, New York's largest Whisky bar called "Flatiron Room" where we have 750 different whiskies from across the world; my job here is to develop the menu according to the seasons. I really want to continue constantly to research mixology and keep up to speed with the latest developments.
My Favorite cocktail and why?
Cocktail – Blazing Daiquiri
60ml Bacardi Superior Rum
5ml Chartreuse Yellow
5ml Home Made masala Syrup
1 dash of Angostura Bitter
10ml Cointreau
Method: Blaze Garnish: Lemon Zest
Daiquiri is my Favorite mixed drink and Blazer is my most favorite style of making cocktails. Jennings Cox first mixed the daiquiri in 1898 where the Blazer style of making cocktail refers to Jerry Thomas. For my cocktail Blazing Daiquiri I got inspired by these two great names and their great works in cocktail history and mixed a new twist of mine.
A secret behind: This cocktail gave me chance to land in the USA while representing India in Puerto Rico as a guest bartender during Bacardi legacy global cocktail competition 2012.
What kind of cocktail program does you bar have?
At Junoon we totally believe on mixology where freshness of ingredients, homemade syrups, infusions and bitters are key of our signature cocktails. Apart from the regular menu we like to customize a drink according to our guest preferences. Cocktail program includes change the menu according to the season and feature a special cocktail of the day and any festival. Being Indian, we are very rich in tea and spices so I am trying to bring that Asian influence to our cocktails at Patiala Lounge. At the same time, I focus on using cocktail ingredients that will complement and pair well with the food we serve in the restaurant.
Craziest thing a customer's ever done?
When he tried to steal my favorite cocktail tool right in front of me!!!
Best tip I've got
A unique and special medal from the French special security force while serving President Nicolas Sarkozy at Taj Place New Delhi
If a customer offers to buy me a drink, I'll….
Ask for a shot of nicest whisky, as working for Flatiron Room in NYC now days I am doing a deep study on it. Love to have whisky tasting on my guest's money!!
My favorite tool is …
A pair of Sliver Mugs for my blaze cocktail as I said blaze is my favorite style of making cocktail!! Apart from proper mixology I think fire on cocktail attract my guest towards my creation
The best cure for a hangover is …
A concoction of fresh orange juice, sour mix and shot of green Chartreuse with splash of ginger ale or home made fresh lime soda with Angostura aromatic bitters (easy for everyone)
I'd love to have a drink with …
Depends what I am drinking, but the plain salted peanut is the best for me!!! "Indian palate"
Best drink to order if someone's on a date is …
Awesome glass of champagne or champagne based cocktail as bubbles help to accelerate love between two!!