One thing you'd like to change about the Indian market…
The perception that the Indian whisky or brandy that one drinks is actually "Whisky" or "Brandy", they need to read the label carefully. It's nothing but RUM that's artificially flavoured to give some whisky and brandy characteristics. Rum is the original & indigenous spirit of India tracing back 6000 years from where it spread to the west.
Ever heard of a Mexican Vodka or Mexican Single Malt whisky? or Scottish brandy? Go figure please readers.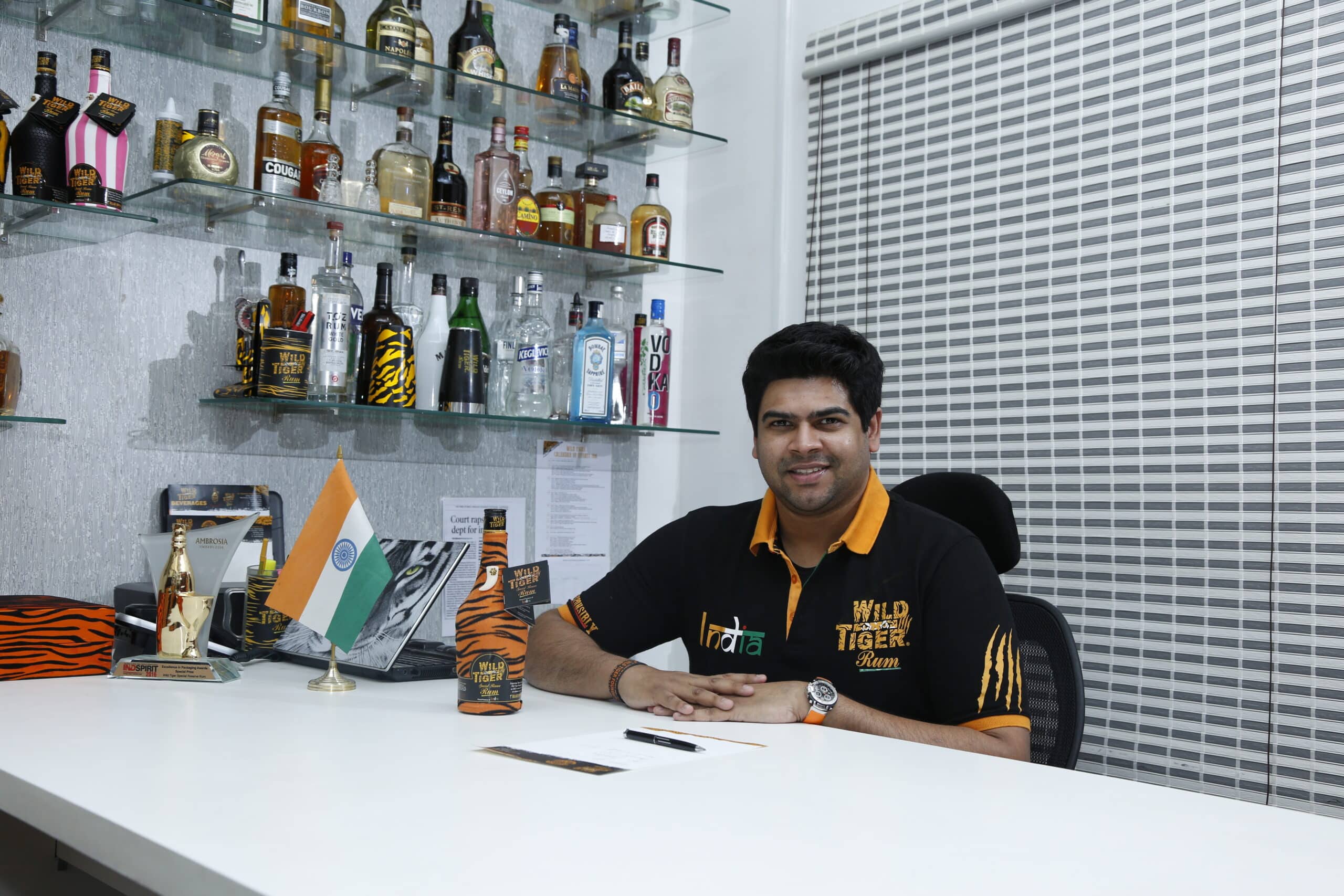 Who do you think sets drinking trends in India?
Celebrities unfortunately. I wish it were Mixologist's instead.
What according to you is the most overrated drinking fad / drink in India at the moment?
Patron XO Cafe, I fail to understand what part of the consumption has any Tequila characteristics. You might as well have an espresso, with some vodka and sugar syrup instead.
What's the next big thing for India?
Drinks that are beyond just giving one a high, where there is an emotive connect between consumer and brand within what his wallet can afford but of course from time to time splurging a bit more for those special occasions. So that demarcation between a special occasion and the casual drinking sessions. In an ideal world every catch up of friends over drinks should be special
Which is your favourite liquor brand ad campaign?
There are some really cheesy one's out there that are chauvinistic and stereotypical but the Carlsberg campaign's are amazing…'if Carlsberg did boardrooms……that one is a stand out. Who doesn't want to have a boardroom meeting in a pool after all right? 🙂
Which is your favourite Bar in India and why?
Don't particularly have a favourite one but if I had to pick it would be Skye in Bangalore mainly for its 360 degree panoramic views. It's the best place in Bangalore to escape from the hustle, bustle and pollution all whilst sipping on a Martini, that besides my friends and I are well looked after by Santosh Martin and his team at Skyee.
Which of your competitors gives you sleepless nights?
Have never looked at that way, we are still a cub in the world of Rum, but perhaps someday we could maul that Captain and unleash into that Bat too (Pun intended)
The one fictional character you'd like to have a drink with…
The Joker I suppose.
If you were alone on a desert island, which drink would you want with you?
Did I not tell you that a Bottle of Wild Tiger after drinking up also serves its purpose as an anti poaching Weapon 😉 So now I have had good rum on a sunny island and I can protect myself too from Pirates and creatures.
🙂
Gautom Menon, Director, Wild Tiger Rum