Where does she work: She" works at various outlets- freelances wherever the requirement may be. From backyard pool parties, corporate events, special club nights to the grandest of weddings- I join the bar as a guest bartender & performing artist for the occasion.
My favorite cocktail (and why): Cointreaulicious because it is my latest best discovery/creation. Favourite beverage is chai.
What kind of a cocktail program do you have: Where ever I bartend, I customise drinks to the preference of the guest. I almost never use sugar in my bar and find better alternatives like jaggery, honey, jams etc. Using mostly fresh ingredients and being as innovative as I could. All served with a touch of flair.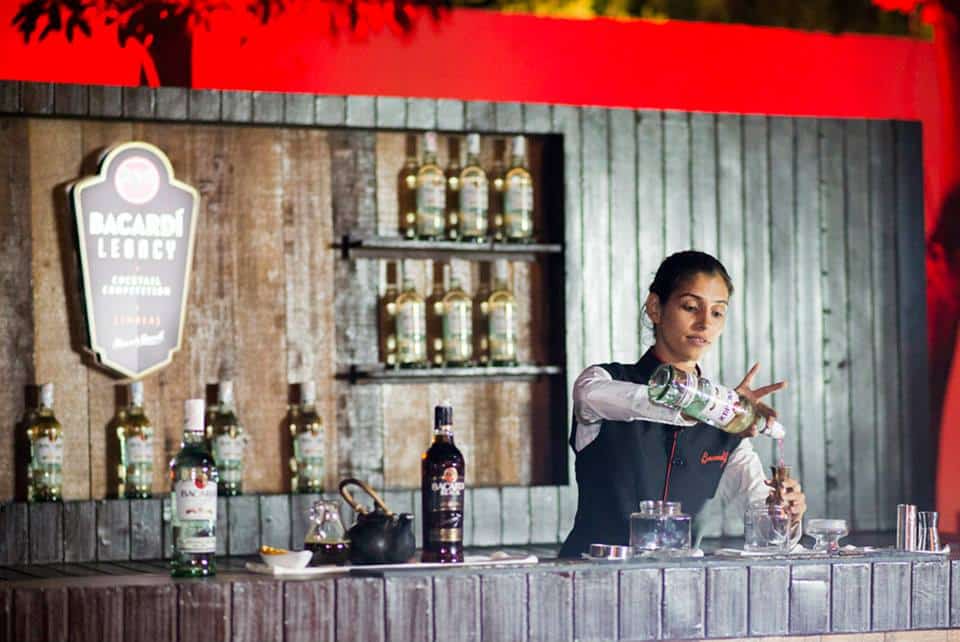 Craziest thing a customer's ever done: A good crazy is when people let go and dance and give a good energy.
But Alcohol can lead to a various kinds of crazy. Excessive alcohol can lead to a bad crazy becoming something very appalling. The loud obnoxious violent sides or the make a fool of yourself side is a bad crazy to get.
Best tip I've got: I don't take tips, but I will take a lesson. And many people have taught me lots along the way.
If a customer offers to buy me a drink, I'll….Decide accordingly as per the request. And my favourite drink is chai.
My favorite bar tool is Perhaps the wiping cloth. Or the shaker tin.
The best cure for a hangover is Time, water & fresh air. Some food & a shower may help too.
Best drink to order if someone's on a date is A cocktail you have never tried or your personal favourite beverage. Could work as a nice conversation starter.
Current Achievements
Winner La Maison Cointreau India 2014