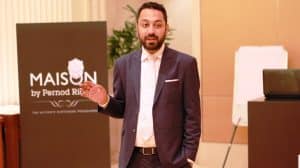 A Hotel Management graduate from the Institute of Hotel Management, Bangalore, Pankaj has spent 11 years working for ITC Hotels in various capacities before joining Tulleeho.
Pankaj is also a Level 3 graduate from WSET (Wine & Spirit Education Trust), London.
He has imparted beverage training to several F&B personnel from various organizations in the field of Wines, Beer and Spirits. He has also conducted several trainings for various hospitality clients in the field of Mixology and has contributed in developing cocktail recipes for various bars and pubs in the country.
Apart from training professionals in the field of beverages Pankaj has conducted numerous sessions on Mixology and Wine and Whisky appreciation for consumers and corporate houses.