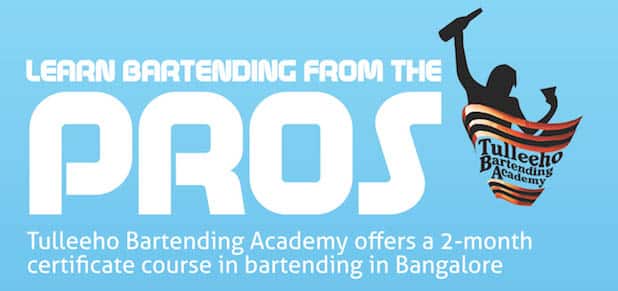 Tulleeho Bartending Academy
Our vision is to be a leading provider of beverage education programmes for people who want to make a career in the beverage world. We will be providing world-class education aimed at creating excellent professionals, who will raise the standards of bartending wherever they go.
Who should consider taking these courses?
Anyone interested in pursuing bartending as a profession.
Consumer Enthusiast.
Facilities
The course will be conducted in a specially designed classroom area of the Tulleeho Bartending Academy.
Theory Instruction: Classroom equipped with audio-visual aids
Practicals: Functional Bar for Mixology lessons
Flair: Separate flair area
Events
TBA in News